OK,
Well took a wee look see at the headset:
Cage bearings are in good condition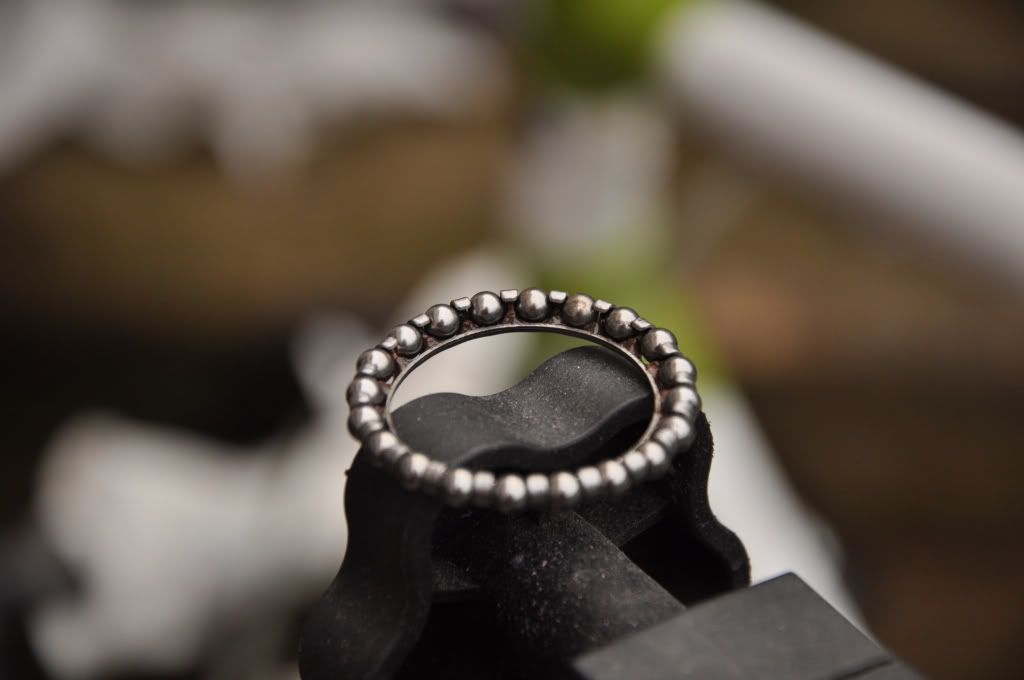 Cone does bear some pitting:
Threads on steerer do have a little damage:
Lower nut or cup or whatever it's called in good condition:
Building headset up again (without greasing just for photos sake):
So the lower nut does have a spacer that slots into it as you can see. It's not notched however, but the steerer is. Should it be?
And on the spanner issue I have one large adjustable spanner that can fit either nut. Maybe I should invest in this old school 2 spanner method some of you speak of. It is a retro bike after all.
N