Afternoon all,
I am currently building 2 bikes for my wife and daughter -
viewtopic.php?f=23&t=248610
I might use the rear axle and freewheel from the Raleigh and put it on the Peugeot - the Pug is 3sp and the Raleigh 5sp. I have looked briefly at the Raleigh freewheel and i cannot see any slots etc to attach a remover. It has 2 indents but i think they are to take the freewheel apart. Here is a pic of the offending part -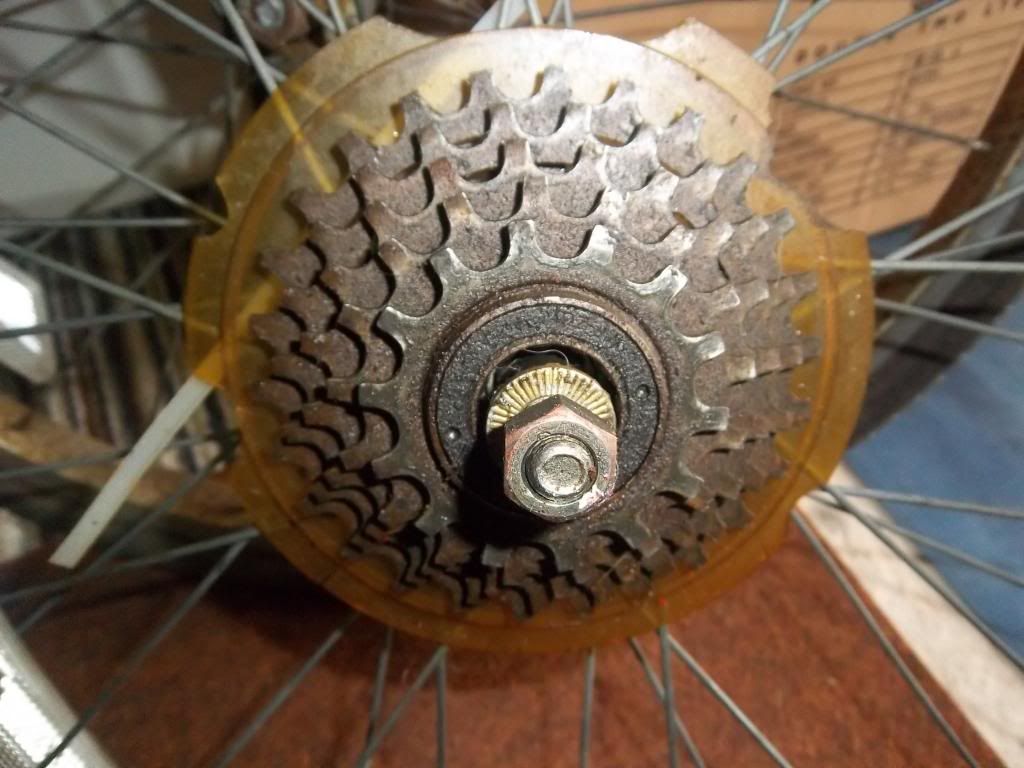 Any suggestions as to the best way to remove it are, as always, greatly appreciated.
Happy Easter all,
Richard
_________________
Built - Raleigh Rapide / Van Tuyl / Raleigh Ritmo / Forme Longcliffe / Will Cee Winter / Python Rock / Gazelle CM Mixte (aka Townsend) ///// Pending - Rossin Prestige Team / Gazelle CM A / Gazelle CM AB / Fulmar / Peugeot Sportive / Raleigh Flyer / Batavus Champion / Raleigh Flyer / Peugeot / Look 241 Kelme / Raleigh Pro Race