Hello folks
This is my new project a unknown frame made by Guerciotti with Athen Campagnolo group I received this bike from a friend of mine who received it from another friend so I do not nothing about it. I have been searching in the web and the group set a mix of Athen and Chorus are dated in the early '90 period, but the frame seems to be kind of rare since I can not find any info.
I hope you can give me some advices in the restoration process in things like cleaning and polishing methods, the bike is complete but sadly to small for me thats why I am planning to restore it and display it in my living room until a correct size and date appears.
I promise some better pics in the near future please enjoy the view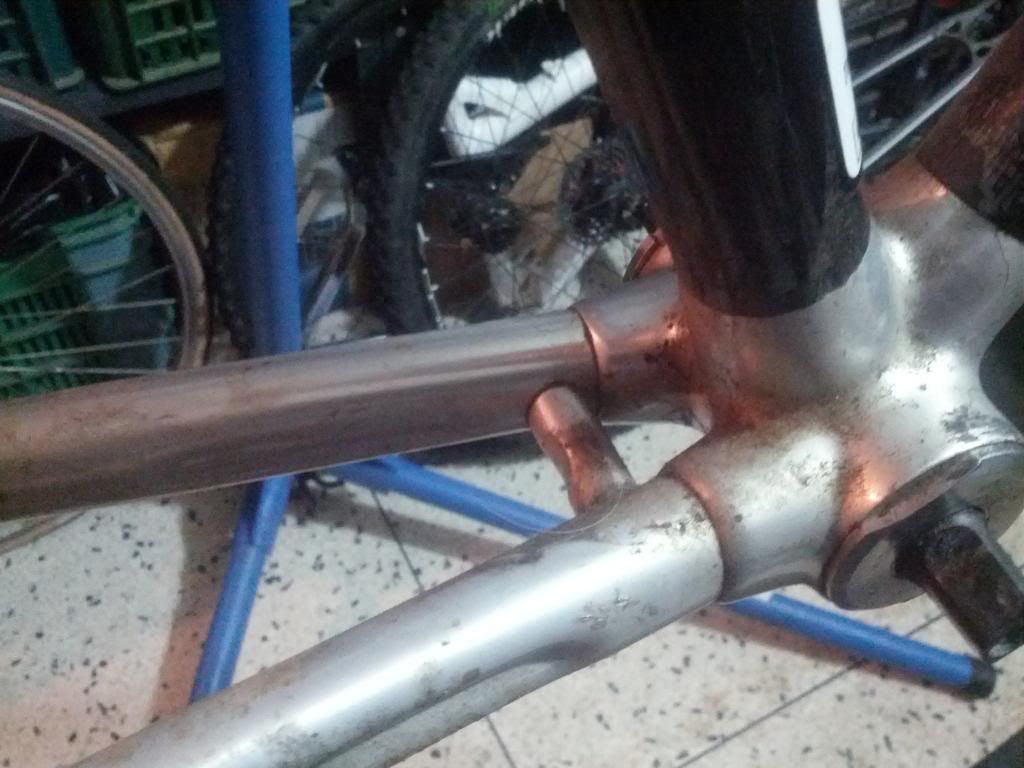 Any info that can lead me to identify and date the frame will be highly appreciate. As you see the frame is carbon bonded to alloy lugs, I can bring the lugs to live but I have no clue about the carbon tubes, so please feel free to suggest any approach.
I will be posting the advance of this project so you can take part of it.
Thanks in advance for take time to view and help