Evenin' all,
Hope you are all well.
Tonight's query - i bought my wife a bike today and the guy selling called it a mixte - could someone explain what this is please. As my wife is a little shorter than me (we would say here that "here arse is closer to the ground") i had to do a bit of creeping about to find out if this bike would fit her - to give her a surprise!!!! I did my measuring of here inside leg and when i measured the bike - happy days - it fits!!! I bought it and when she saw it she was very happy - brownie points to me (maybe 2!!)
Incredibly further investigation revealed that the bike is a childs bike!! Her arse is as close to the ground as my daughter's - and she is 6!!!
This is where the problem arose - i had not checked on availability of tyres and tubes. The bike is NOS which was in a shed for a long time but the tyres seem to be good and the frame is ok apart from some rust spots. I have looked at the tyres and i think (not definite) that the size is 24 x 1 3/8 - it is a bit blurry, there are other markings which say - 37 - 540. Could someone give me an idea whether these tyres and tubes are easily available and a pointer as to where.
Here are the pics -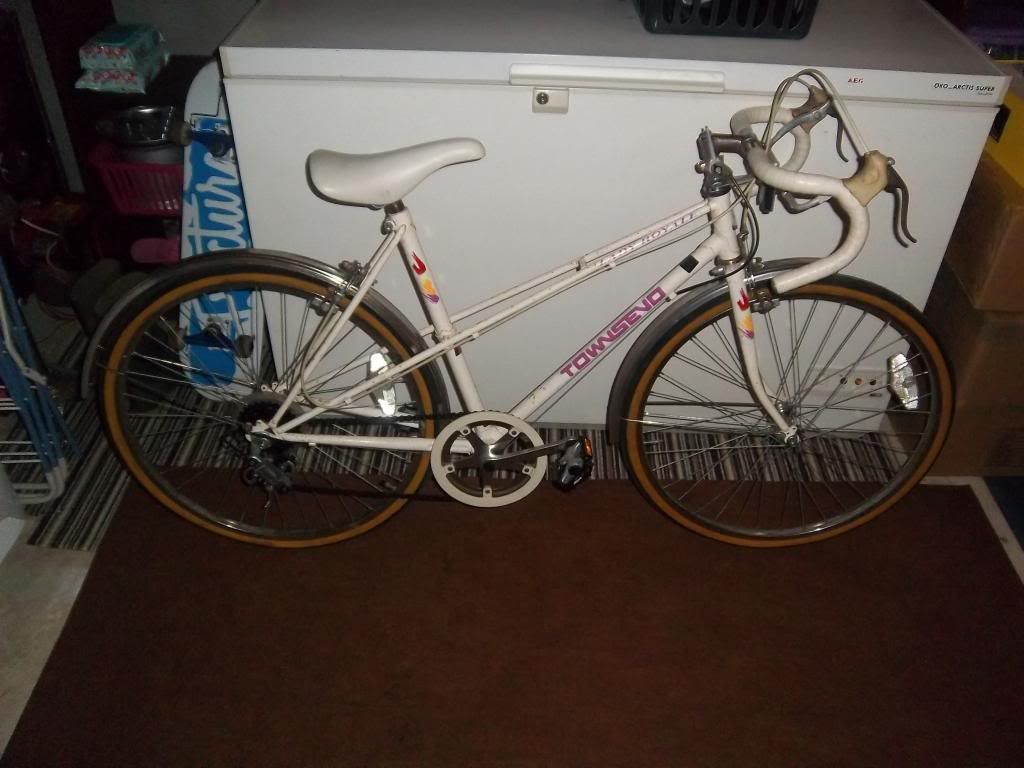 http://s1290.beta.photobucket.com/user/ ... sort=3&o=4
I better add that, i might be a bit stupid, but the tube valves have a two piece valve cover - i have never seen this before. They are corroded a bit and i can see they are not presta or Schraeder, they may be Woods but they don't look like it - any ideas welcome - ideally i would change hem to presta if i can get them.
Thanks all, still the best forum on the planet and it is not addictive (<< deliberate lie),
Richard
_________________
Built - Raleigh Rapide / Van Tuyl / Raleigh Ritmo / Forme Longcliffe / Will Cee Winter / Python Rock / Gazelle CM Mixte (aka Townsend) ///// Pending - Rossin Prestige Team / Gazelle CM A / Gazelle CM AB / Fulmar / Peugeot Sportive / Raleigh Flyer / Batavus Champion / Raleigh Flyer / Peugeot / Look 241 Kelme / Raleigh Pro Race