I recently bought this frame and supposedly is a 1936 Peugeot Polymultiplié with a weird (to me) bottom bracket. It´s french but not the usual 35mm, it´s a little bit larger, 35.5mm. I have compared the thread with french cups and it´s the same but the diameter of the cup is 0.5mm larger. I had never heard of it before. Googling was inconclusive at best.
The few catalogs i have found do not match this frame exactly, the frames have the same kind of geometry, same fork, same cyclo 2 cable gear, but all have lugs. The one i have does not.
This is the frame:
Attachment:
Attachment:
Attachment:
Attachment:
Attachment:
The rear OLN is 120mm, the seatpost is 25.4mm.
The catalogs i have found: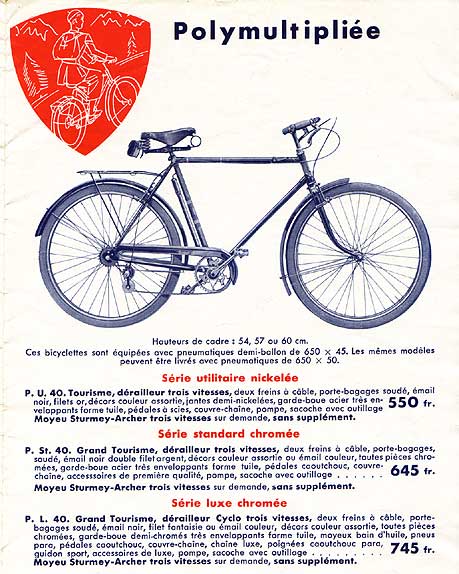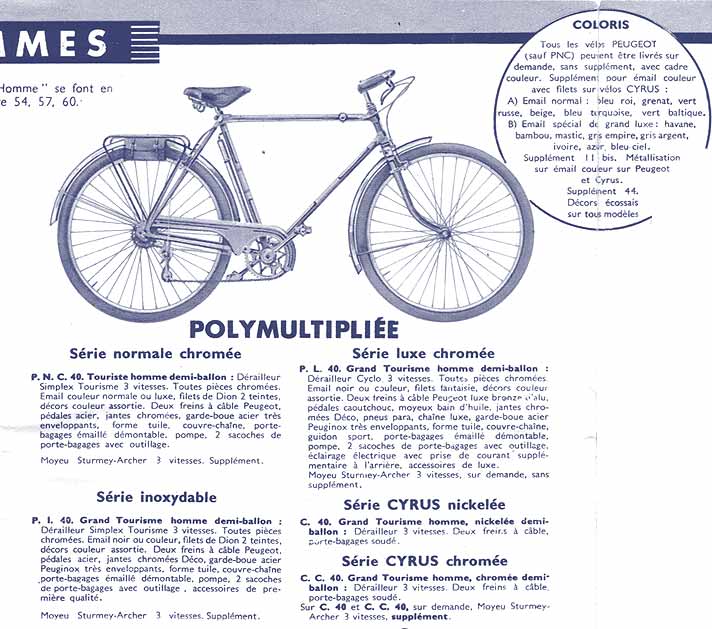 Also found this:
http://forum.tontonvelo.com/viewtopic.php?f=32&t=11018
but again not the same...
Any ideas?