Whilst admiring this fantastic photo linked to another thread: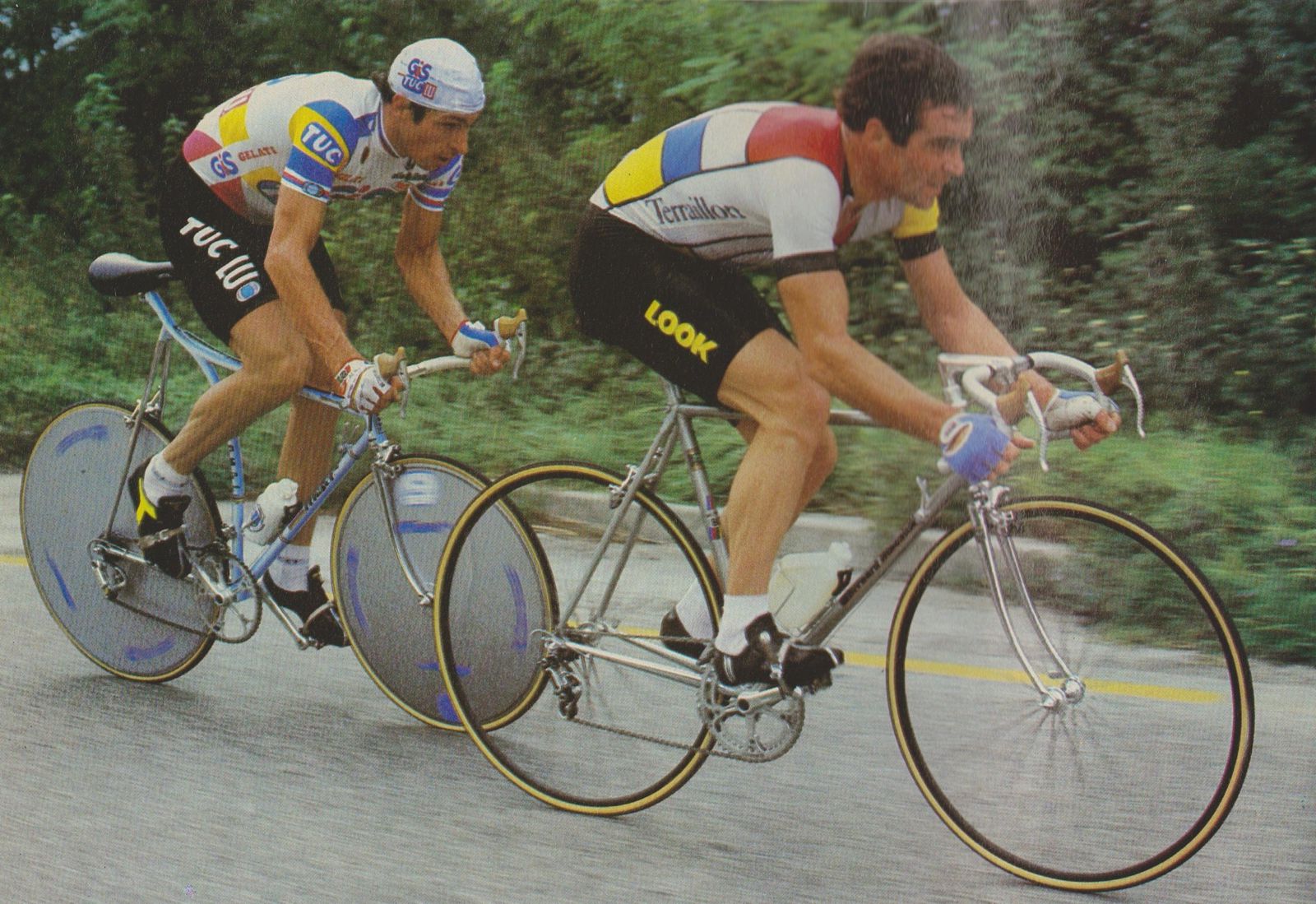 I wondered when Campagnolo aero-style brake levers started to become available? The first ones I remember being available to the public were the C-Record style in the late 80s, like these ones at the top (courtesy Velobase):
but they were the much larger-bodied style lever. At the same time, the Victory and Triomphe models from the same period were non-aero.
So, to what extent were the traditional-shaped lever available in aero-style, as used by the Badger above? I'm not so sure about Moser, his levers look like they could be Modolo or similar. But Hinault certainly used aero-style Super Record levers in the 80s - were they all modified by the mechanics, or what?
Cheers,
Gareth.