Hi
Well you did ask, I got a 531 pro frame set, O then a wheel set, seat stem and seat, bars levers, bottom bracket, brakes,pedals and I had chain set so by 16.00 Sunday 20th Jan.
I have managed to get in a couple of hundred miles most on the trainer, just getting last bits before painting.
What a nice day out and all for about £100 and its nice to think them bits all sat around in number of sheds now make a bike that rides and handles very nicely.
Thanks vpug
[url]
[/url]
[url]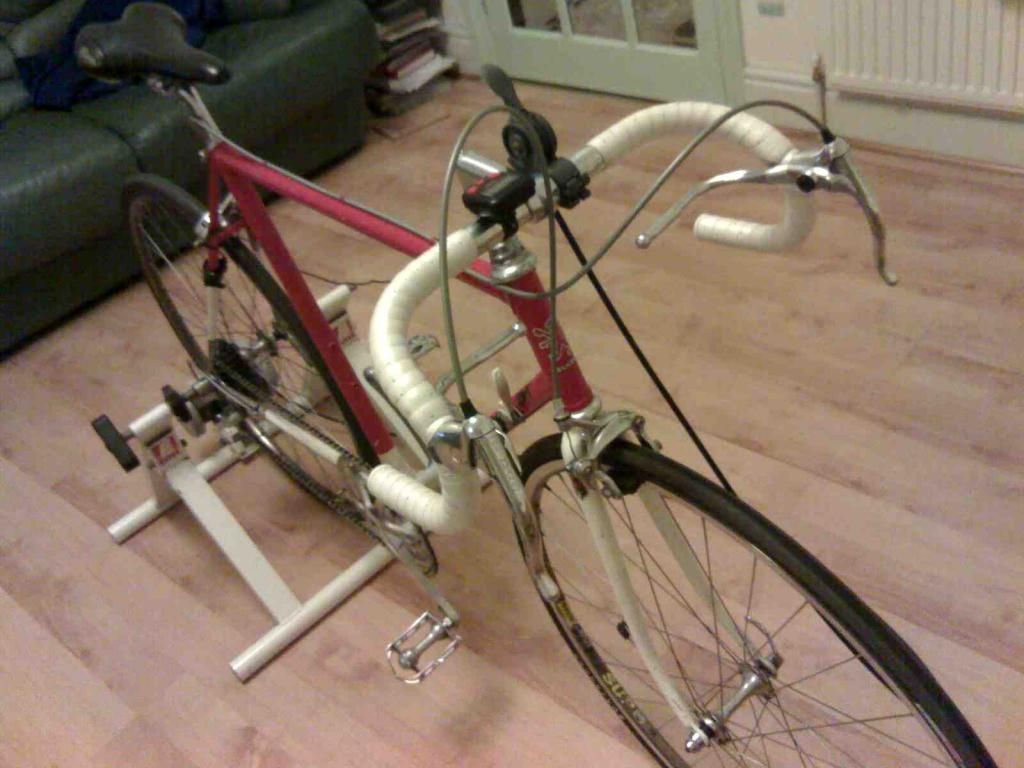 [/url]