Spokesmann wrote:
Is it one of these?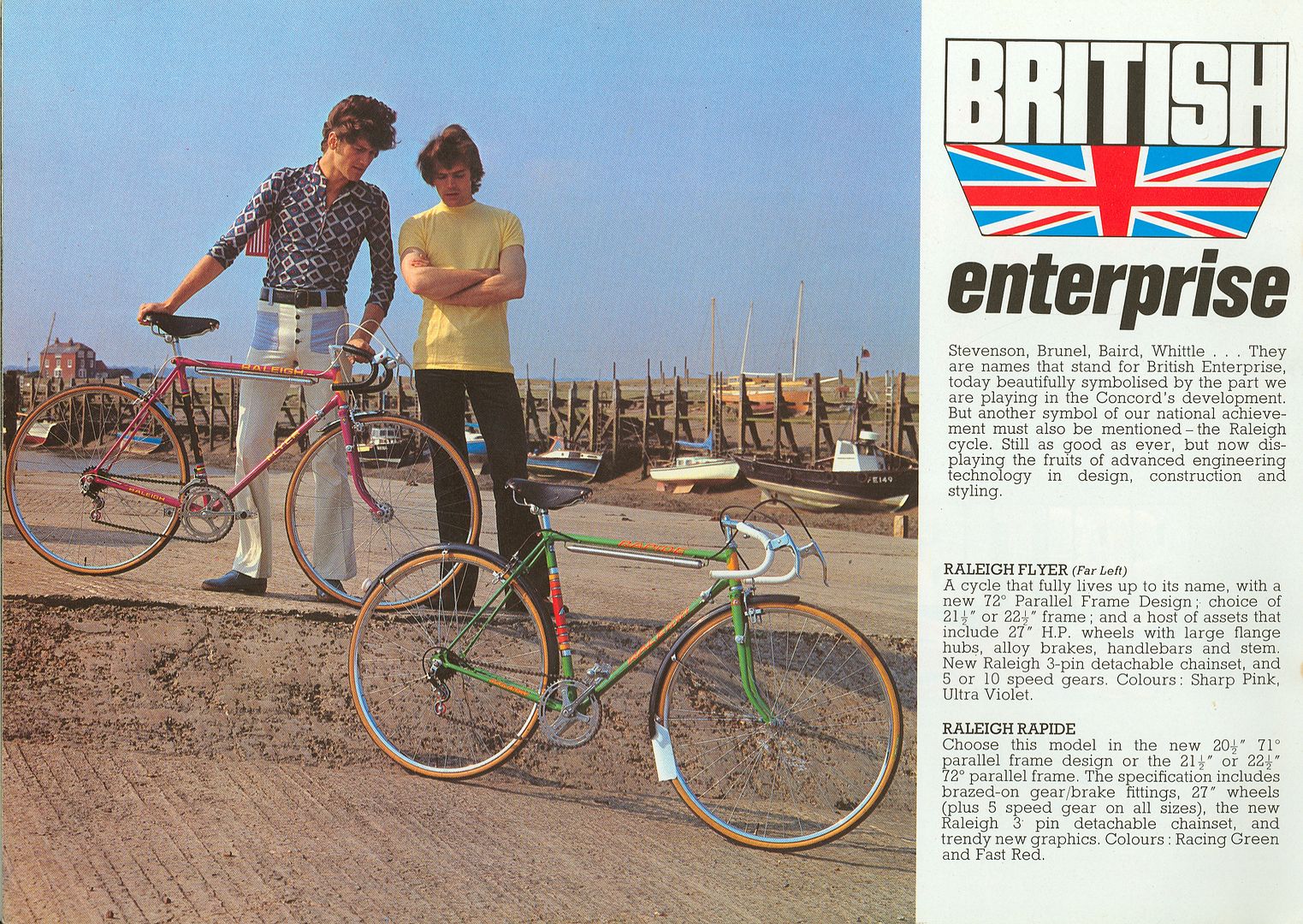 Yeah the pink and yellow one.
I found that photo on here when searching Raleigh Flyer, just to see what, if anything, had been said about it.
I hope I don't get too attached during the restoration process, or else I might have to redo that photo.
T'is a sound bike, all bar the rear derailleur.
Assuming I can get the paint job for the money quoted in the summer, it should be back to it's former glory for less than £100.