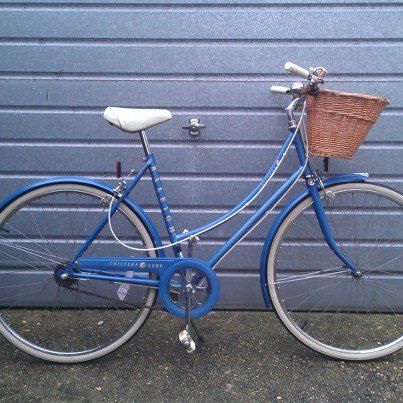 And it is complete.
New cables - £9
New bell - £5
Basket - £20
A lot of wire wool, and half a tube of autosol. Didn't bother with the chain, just oiled it and ran the surface rust off it. Cleaned the chrome with wire wool and autosol, and applied a bit of cure-rust to the worst patched. Re-stuckthe vinyl on the saddle with the glue gun. Some LM Grease in a few strategic places.
Job's a good un.
Everything is original except the rear brake cable.
Couldn't find a skirt guard that wasn't silly money or tackier than sin, and didn't get round to getting a mudguard mounted light. Headquarters has some fabric flowers she's going to attach to the basket.