"Last night I finished reading Gironimo by Tim Moore."
Sounds good and make me the 3rd on this webpage having read "French Revolutions".
I've also read "Pedalare, Pedalare" and it sits ready to read again, it's decent, the history of Italian cycling:
http://www.theguardian.com/books/2011/m ... oot-review
It's a longish book for a cycling type of book, 450 pages or so. John Foot also wrote that history of Italian football, calcio in the book 'Winning at any cost", I believe I've got that around too.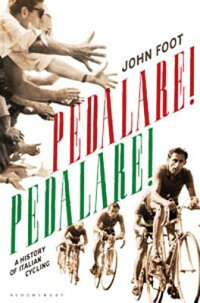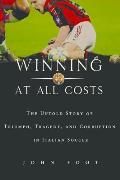 My favorite personality in Foot's book really must be Ottavio Bottecchia (I mean Coppi is the big legend, Bartali is popular and was a good man passing away not that long ago, Bottecchia raced in the '20s so that is quite a time ago); he was quite a cyclist and a sad ending apparently.
https://en.wikipedia.org/wiki/Ottavio_Bottecchia#Death
Ever so often, I will see a Bottecchia bicycle.
http://www.classiclightweights.co.uk/bi ... ia-rb.html