Just recently dug out this bike, not sure of the name as its all warn away, could someone shed some light?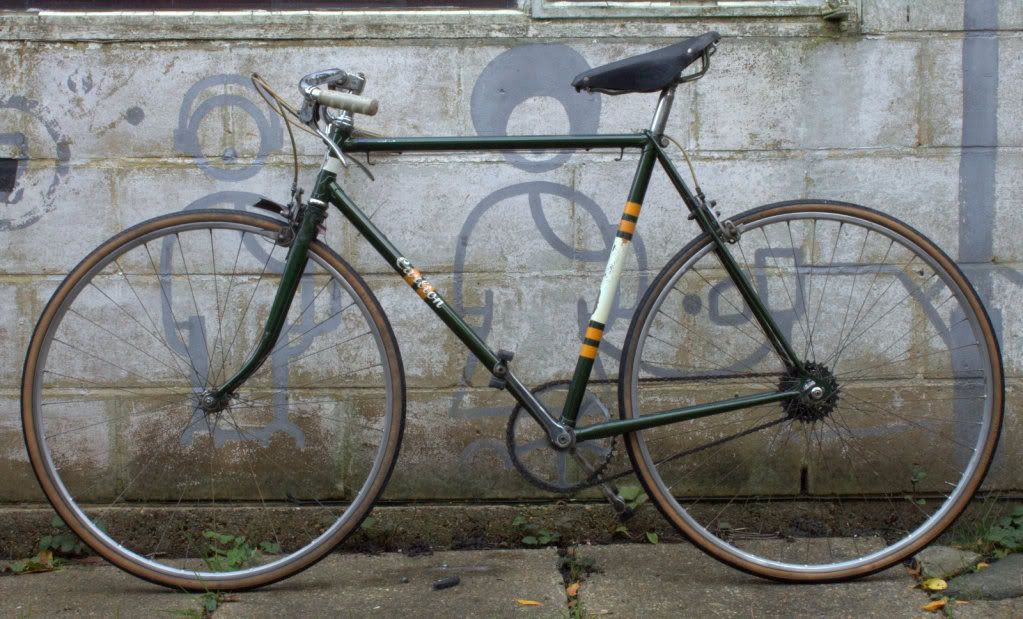 Its sort of a british racing green, yellow and white theme.. (though this could be after-manufacturer)
Want to fix this up a bit, as its got some pretty nice features !
Flip-able hub, with fixed hub thread, weinmann and Sachs parts.. lightweight frame, not tested for material but I assume Steel.. wheels have SS spokes,
Cheeers y'all!