Sorry for the radio silence of late - been too busy out and about rediscovering the junior road racer I once was (sort of!). Subject of which, remember this lithe fit young chap from 1990?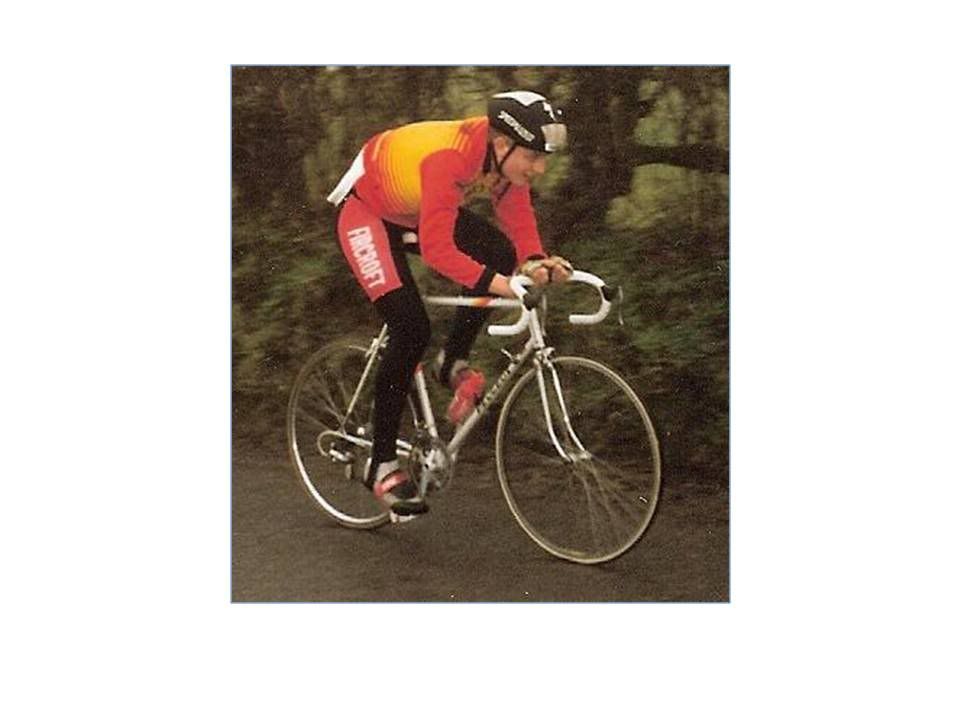 Well look what I found the other day! Having lost 3 stone since Alpe d'Huez and the Col des Aravis, it still fits (hmmm...sort of). Are you noticing the sponsor on the sleeve? That's right, our club was sponsored by the 'infamous' ANC (of ANC Halfords fame). They rode pearl white Peugeot's s well.
All this can mean only one thing: timetravel back to my old 10 mile TT course and a veteran attack on my PB time - and to counteract the inevitable scoffs of my incredulous fellow competitors on their carbon low pro's I'm going to have to be really fast! One thing's for sure, the old Pug Aravis won't be holding me back. It rides absolutely superbly - lovin it!!