I bought a pretty odd frame fron the UK a month ago or so and have been trying to find information about it since. All i can find in a thread here on RB about a guy having the same problem finding information about his Campione, along with an old ad from Australia.
The frame I have is a Campione TT for 24" front wheel, fillet brazed, only for rear derailleur, Suntour rear dropouts, Silva brake bridge, "GI 311 - 86" stamped under the bb shell, bb width 66 mm
, frame weight 2000g with Campagnolo bb and no fork or headset, 27,2 seat post.
Is this really an italian frame? Some stuff suggests UK for me, like the absence of front mech and the odd components for the frame build.
Does anyone recognize this brand?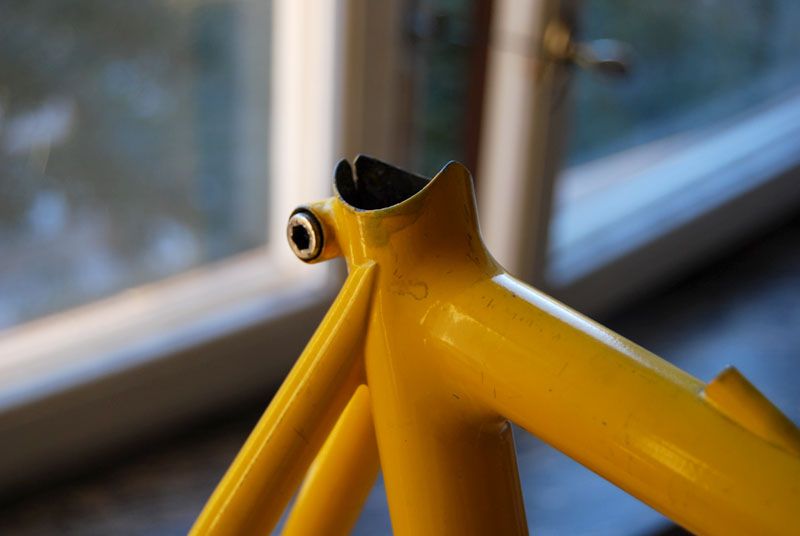 [/img]