Hello all, this is my first REAL post, i recently bought this frame from a member on here and am awaiting it's delivery (watching the post box intently).
it's a Raleigh Gran Course, looks to be a LOVELY frame/fork set.
MY question to you FAR more knowledgeable chaps/chapess' is what parts do i spec out my new bike with? I believe it came as a frameset only according to this catalogue.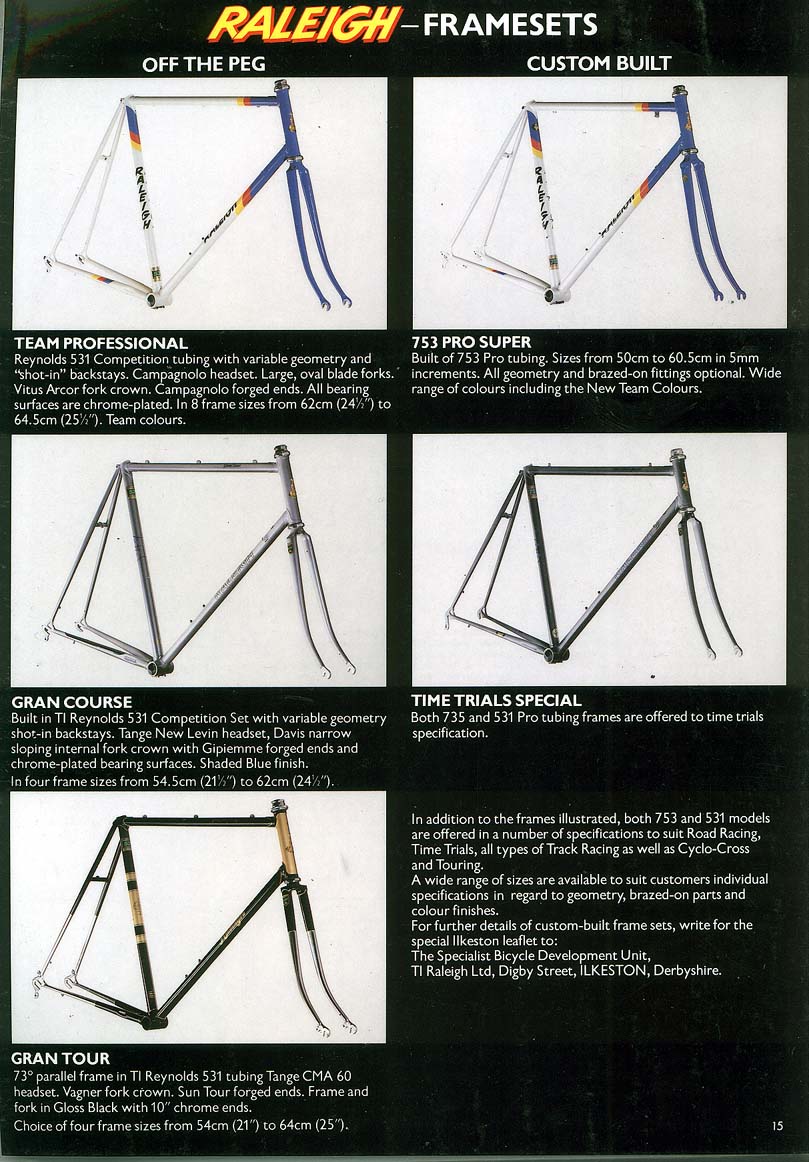 I have done a few single speed conversions for pub/commute bikes before so am more than capable spanner spinner. I just need your great wisdom on an idea vintage parts, as i think modern parts would be a shame, and it's all i know!
I have a few bits and bobs at home to put on it for the time being, mostly Weinmann stuff or unbranded but will do to get it on the road until i slowly collect all the parts i need.
Many thanks.