A friend of mine dug out these wheels he's had hanging in the garage for ever. Still a big cyclist. There are three of them, all on the same mavic rim. Wondered if anyone could id the campag hub, and perhaps give some idea of value. They're tubulars.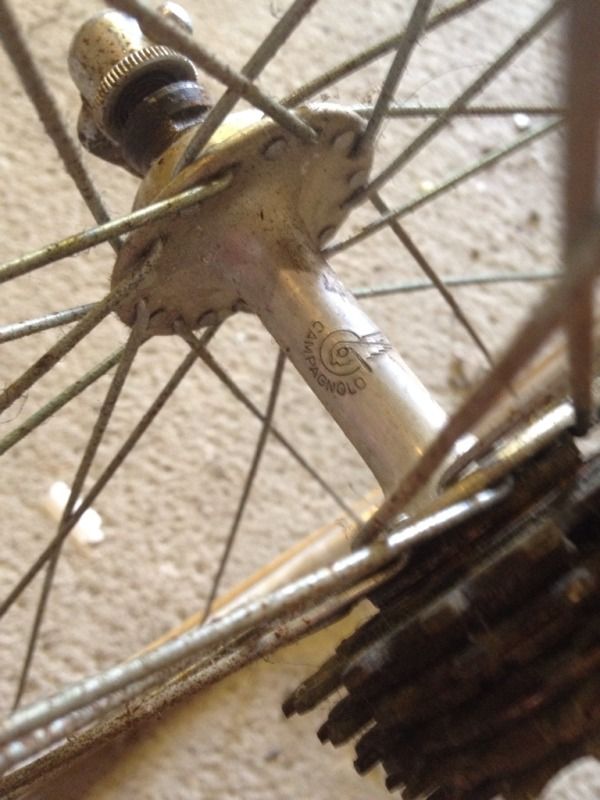 He thinks the other wheel for this went to the dump on his falcon.
Japanese campag copy? Pair of these with a Japanese 5 speed close ratio.
Thanks for any help.