Hi everyone, new to this board and new to 'old' bikes too in this sense.
I received my recent fleabay purchase today and I'm pretty happy with it so far.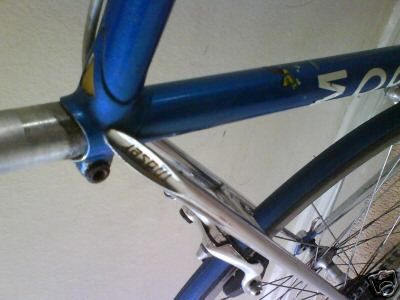 Ignore the bodge job decals, they're coming off immediately and if anyone can help me source some Francesco Moser decals I'd be very grateful.
The bike was advertised to have Columbus SLX tubing but there is no sticker to verify. The groupset consists of Shimano 600 and 105 and is a few generations newer than the frame by the looks of it. The underside of the BB shows the 'FM' cutaway and stamped with a frame no. of 56.
If anyone has any knowledge of these frames or could help me with some history and spec, that'd be great.
Cheers