A very wise purchase if I may say so! There were two bikes with this name, well, one was a very nice 531 Pro framset in graphite grey with chrome forks (circa 1986/7 I think)...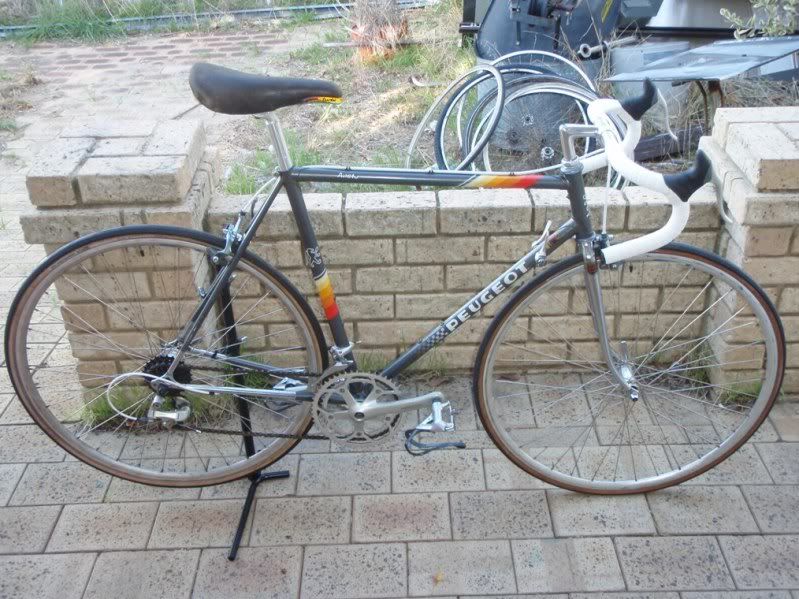 ...the other was a more mid range 501 bike with slightly more upmarket Weinmann/Sachs equipment including the famous (and rather unsuccessful) forerunner to the cassette freehub - the Sachs/Maillard Helicomatic hub. The 501 frame is better than most in that its not just the main tubes that are Reynolds, but the stays and forkblades too - very nice.
PS Aneto is the name of the highest peak in the Pyrenees (mountain peaks were popular names for Pug bikes of that era - e.g. Perthus, Aravis, Tourmalet etc etc etc).