Hello all
I have been lurking on this forum for a few months now and I think its time to make myself known and introduce myself, I am Ed from Dorset.
I have always been a keen amateur cyclist from my early days, progressing up to a proper racing bike, but as is often the case with a young family cycling takes a back seat. When the kids started to get into cycling and with an ever-expanding waistline I decided it was time to get back on the saddle.
I bought a Giant Terrago Disc in 2008 with the intention of using if off-road and on local trails but found myself only using it on roads and never getting it even the slightest bit muddy. It's been a loyal ride (apart from the notorious Giant MPH discs brakes seizing).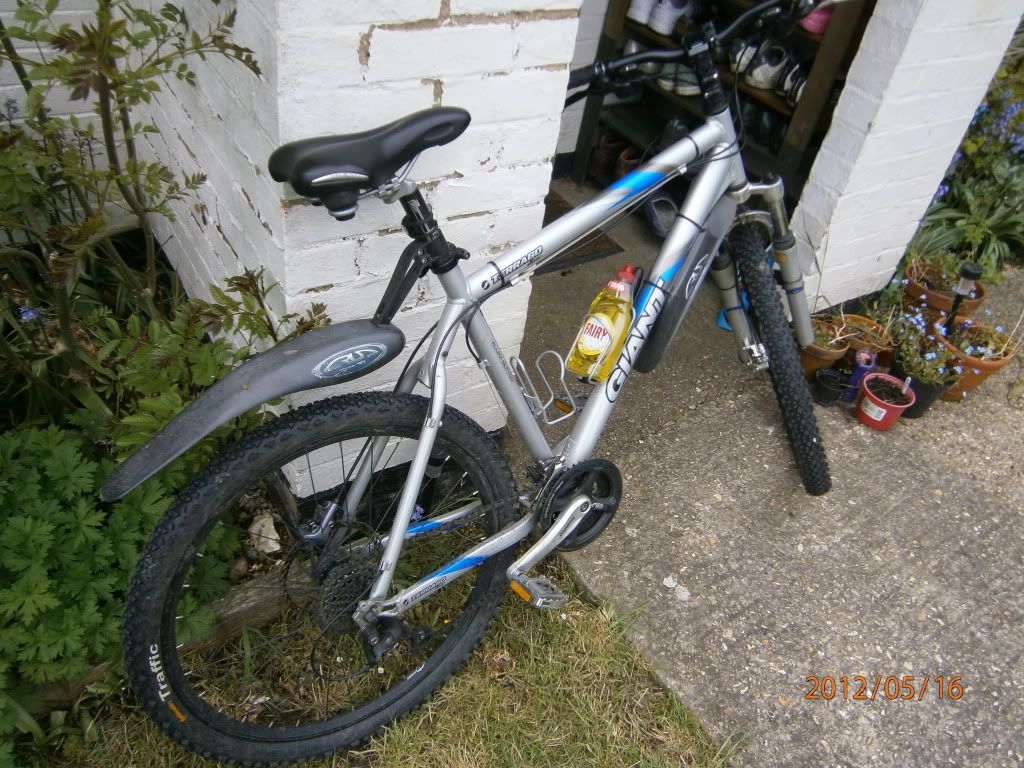 I am a big fan of Raleighs and always had a hankering for a retro road bike like I owned in the 80's, and just by chance my Dad was visiting my Uncle who was clearing out his garage and there was a slightly sad looking Raleigh Clubman hanging on the wall.
So I became the proud owner of a 1985 Raleigh Clubman in original condition (apart from the saddle as far as I know) and for free as well.
The bike is in good condition considering it has been unused for many, many years. Just some new tyres, tubes and a complete greasing of all the bearings and its ready for service. I wasn't a fan of the yellow saddle but after a while I got used to it, so have bought some matching yellow handlebar tape. I have removed the pump and 'mothballed' the original mudguards.
Now the road bikes almost finished the Terrago's days are numbered, so I picked this up from the local tip for £8, my new project its pretty light and just a hack for when I go out with the kids. My plans are to give it a good service and fit some cheap decent parts.
Well that's all from me, apologies for the rambling post !!