shawnb wrote:
I've got this frame and forks, it has Ilkeston stickers and 531 professional tubing. The digits on the lovely cinelli BB point to a 1986 build but what about the jaj 1.86? There's no tag for a number but i've just got this feeling the jaj would have been a riders initials and 1.86 would be first bike for the 1986 season
Looking for wiser Raleigh boffs than me to enlighten me please
Shawn.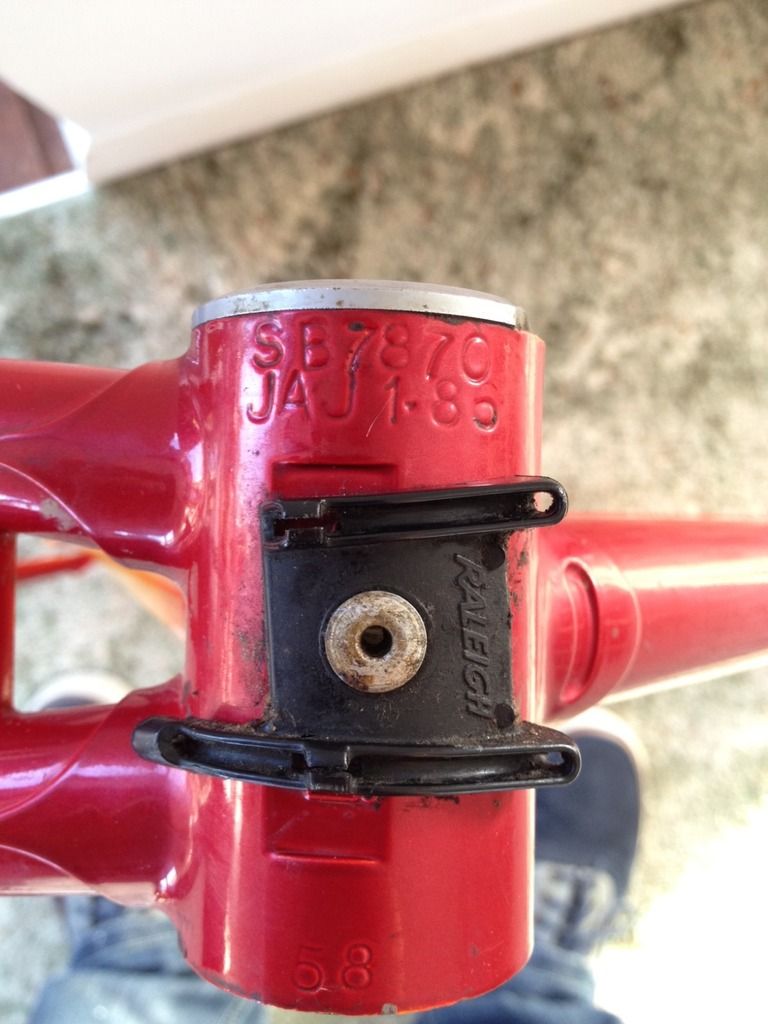 Hi Shawn,
nice to see another of your obsessions, sorry acquisitions!
This is an interesting frame for me, in that it is built with the 531P tubeset, just like mine (ordered new from Ilkeston).
Originalshinkickers comment is valid, but I've made this point myself many times on here - and that is doubts about the reliability of information about SBDU frame numbering (and Raleigh generally - especially on Wiki).
Nothing would surprise me about an SBDU frame, when I ordered mine I requested my date of birth as the frame number (on the BB shell), the frame has an"official"frame number but this is on my invoice only - when I ordered the frame I knew I would never sell it.
Finally if the"1/86"is the date of build (I suspect it is), then it will be one of the last in 531P, this tubeset was superseded by 653 in 1986.
I have also seen this Raleigh font style before - so no surprises there. With regard to off the peg frames - the SBDU only produced two types (in very small quantities), yours isn't one of those.
I believe I have the only genuine SBDU catalogue in existence, I've never seen another; so I maybe unique in that I ordered a frameset from Ilkeston in 1985 and have kept the catalogue from then.
Well done Shaun, another cracking frameset.
Roadking.

_________________
Founder of a V-CC section, member South Eastern Road Club. In the garage - 2005 Bianchi Reparto Corse(modern), 1987 Roberts(lugless)Audax, 1986 Raleigh SBDU Pro Super, 1984 Raleigh LU Corsa, 1982 Geoffrey Butler (Roberts build), 1980 Allin Stan Butler Special, 1978 Geoffrey Butler, (Roberts build), 1975 Philbrook(lugless)tourer, 1974 Ken Bird TT(Philbrook build), 1973 Roberts Tourer, 2 x early Roberts, 1966 Raleigh Superbe Roadster, 1964 Allin Stan Butler Special Belgique, 1951 Hobbs of Barbican S/C, 1950 Hobbs of Barbican S/C, 1947 Hetchins Super Special. MTBs - 1988 Specialized Stumpjumper, 1988 Muddy Fox Courier(Wife's).