Had this kicking around the cave for a while.. Today i decided to strip it and give it a clean.
So I can get the build right, what sort of era are we looking at?
I know it's nothing special but it does have a certain charm. The serial number is six digit and is stamped in 8mm high numbers on the top of the head tube. Bianchi is stamped on the rear dropouts and the lugs aren't quite bog basic...
One of the decals says Sprint Lusso, but I suppose that could have been added..
Any info gratefully received. I Paid bugger all for it so won't be offended if it turns out to be the lowest of the low!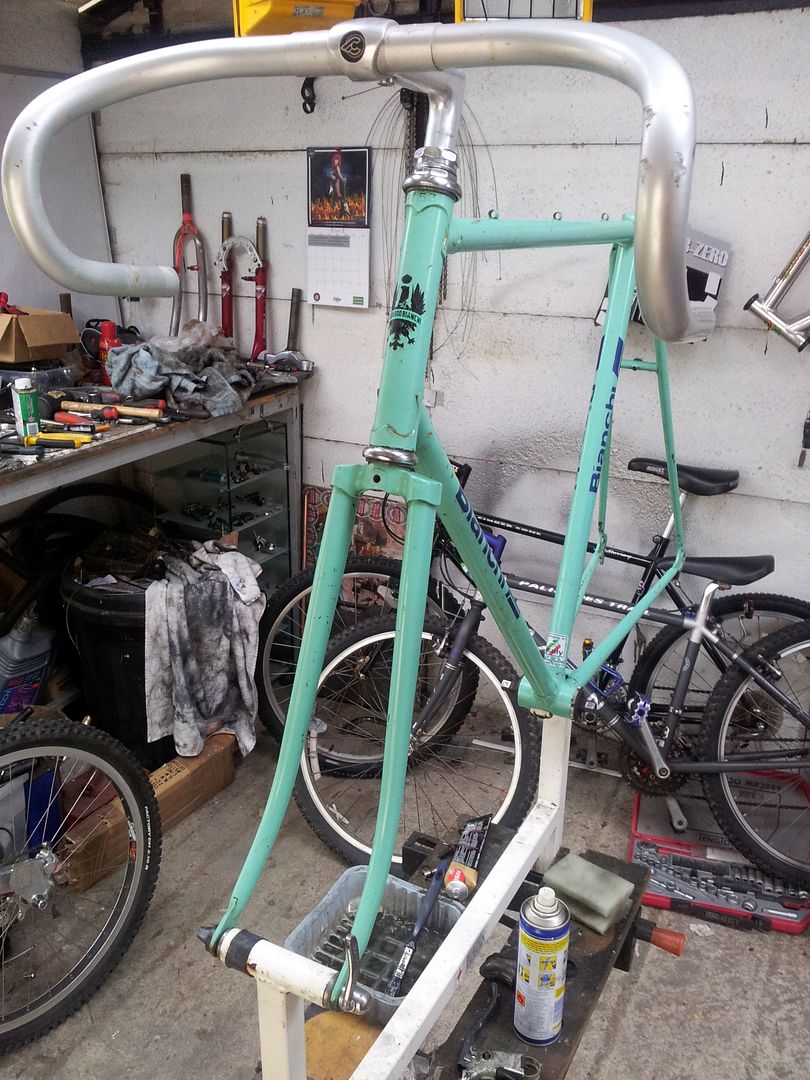 _________________
Back in the Dekerf Mountain Club - Hurrah! (1995)
Trek STP-300 (2001)
GT Zaskar (1992)
Dave Lloyd Tirant (Road) Paul Milnes X Bike (2013)