Strange one this, but picked this up for someone who had won it on eBay and wanted me to send it on. Despite four messages he has not responded and they are still in my outbox. That was in April!
Anyway, did a little research and it seems this is a handbuilt 531 frame. Don't know the year as serial number is not visible, I think it's had a respray at some point. Lug work is quite fancy...
Kit is middle of the road 105 with a nice Dave Russell Built front wheel (has sticker to prove it! I love the cranks as well. Rear wheel is rubbish but LGF has come good with a replacement...
Spent this afternoon cleaning and removing the hideous silver bar tape. Will replace with white cloth.
Seens as the buyer hasn't been in touch, I feel I have the right to make the odd alteration so i can ride it while it's cluttering up the place!
Any info anyone has as to likely age would be gratefully received!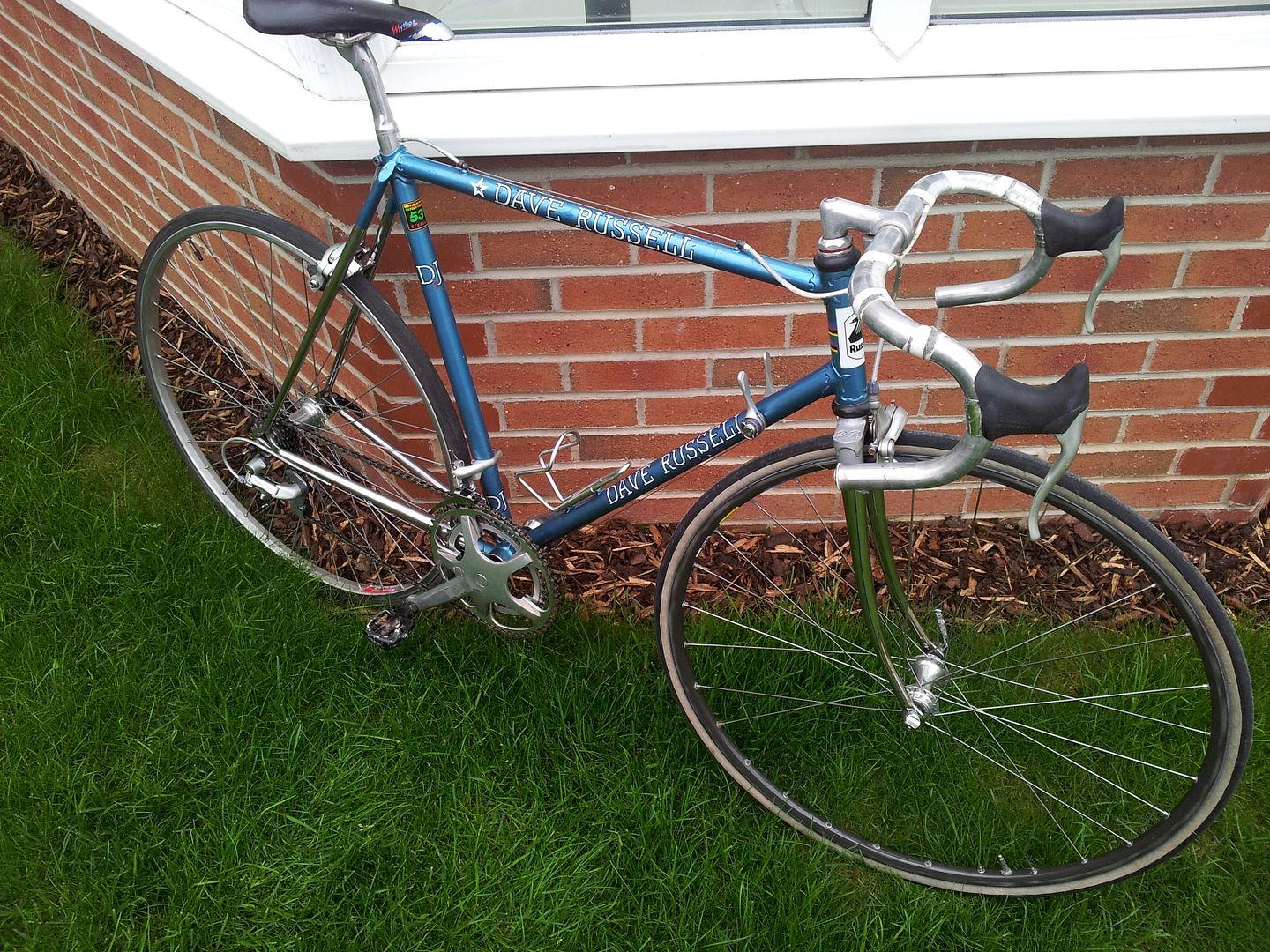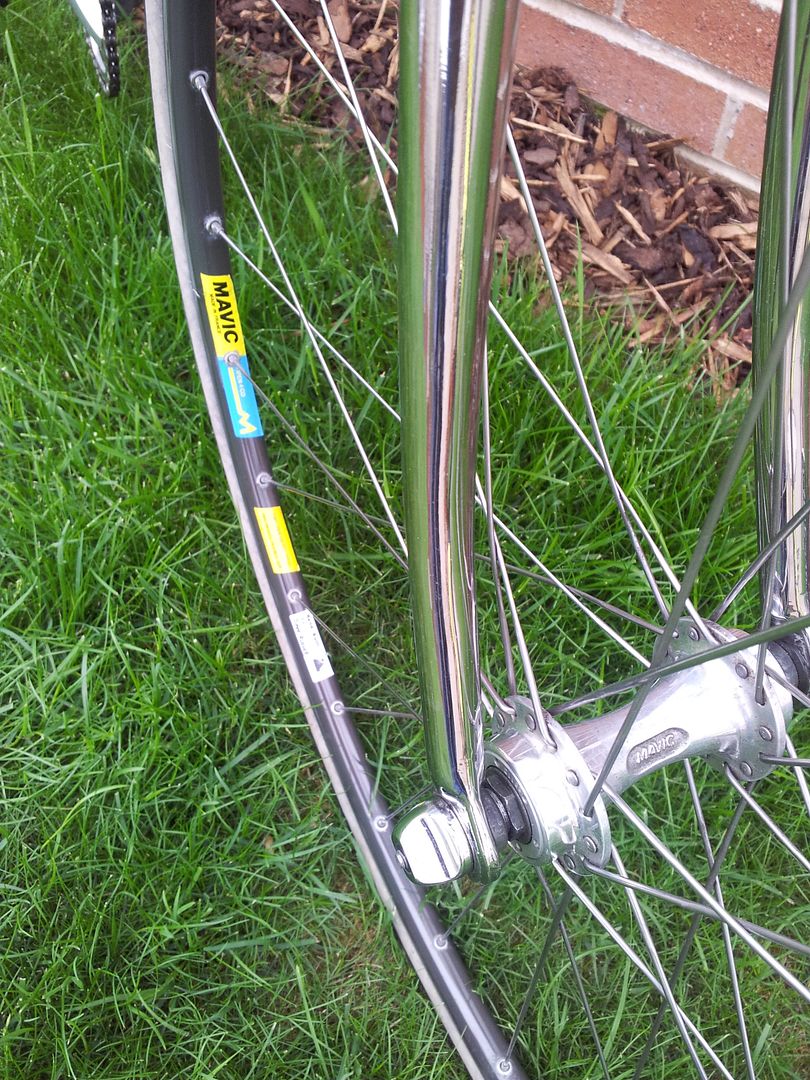 _________________
Back in the Dekerf Mountain Club - Hurrah! (1995)
Trek STP-300 (2001)
GT Zaskar (1992)
Dave Lloyd Tirant (Road) Paul Milnes X Bike (2013)