I too have been busy removing my fingerprints with wet and dry!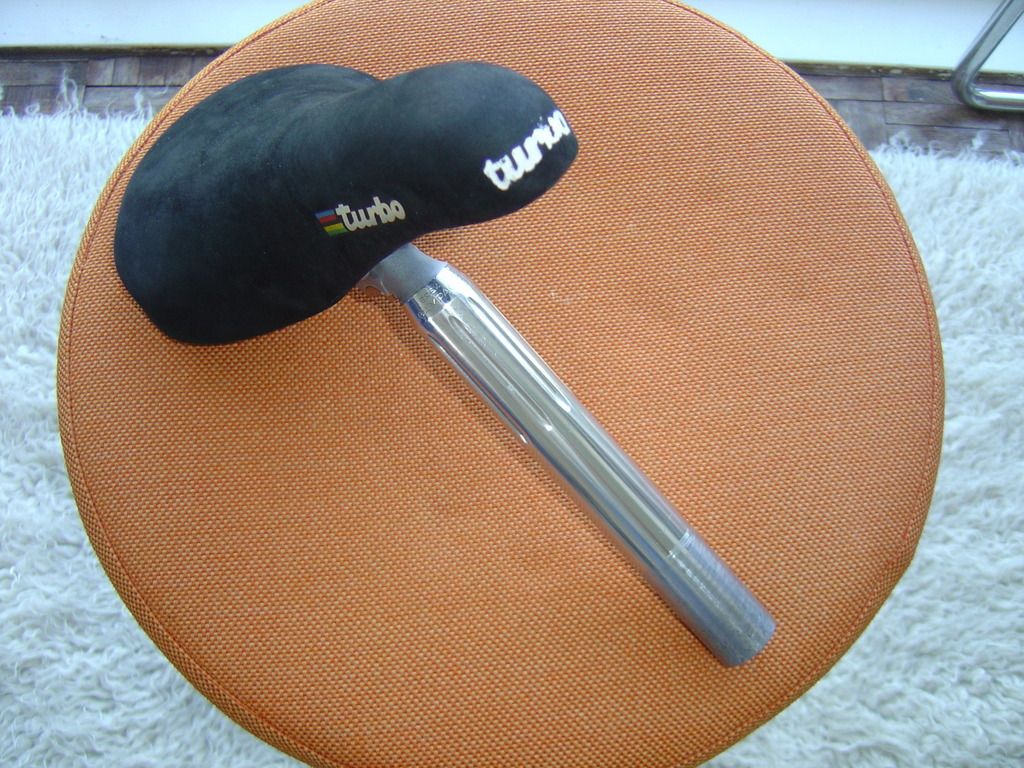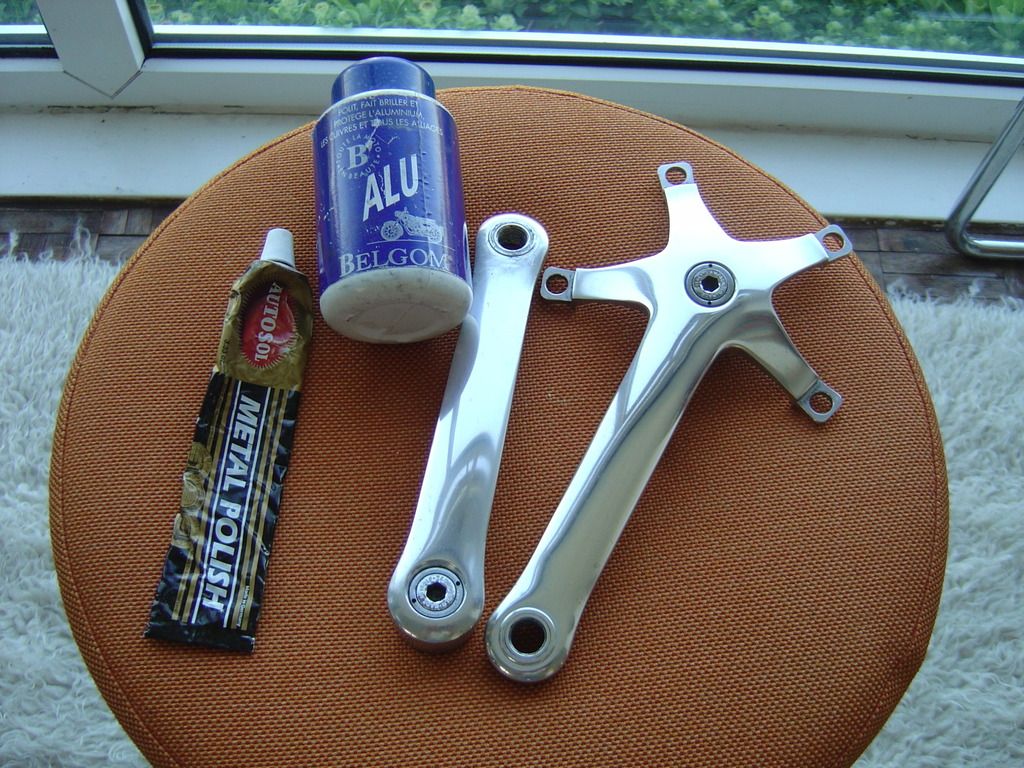 The SR seatpost was sold as a bit rough, you can see below the insertion marks the state it was nearly up to the flutes. It's now like new.
The cranks I have been doing over a period of weeks when I remember them, the RH arm is done, i'm still halfway through the LH arm. I will ask Tel to engrave them when they're done.
The post wasn't anodised so that was easy. The cranks were but I didn't bother with caustic soda as said above I was very unimpressed with the weak stuff I got from the shop. The ano on the cranks was quite thin and came off easily with a succession of 120,400,800,1200 & 1500 wet and dry (actually a quicker process than it sounds!) A good polish with solvol then the belgom which is also a wax, this adds even more shine and protection. It's available on ebay and i've been using it on my classic car alloy rims for years. All the above was done by hand, the shine will be ebtter with mops and a drill/grinder attachment.
Screwfix sell polishing kits and have a good one that you use with your electric drill or angle grinder. I've got a kit from polishingkits too but it's mostly used up now but did a very good job, that too came with fittings for an electric drill and angle grinder, I've found the faster the speed the better the shine as long as you don't let the mop get too dry.

_________________
Curtis AM7