I've had an urge to make things shiny for a while now.....!i did a few cheap bits to practice on, before moving on to a nice 90 mm cinelli stem.....albeit one that has had a hard life!
Started like this......
After about an hours worth of wet and dry furious rubbing, it looked like this....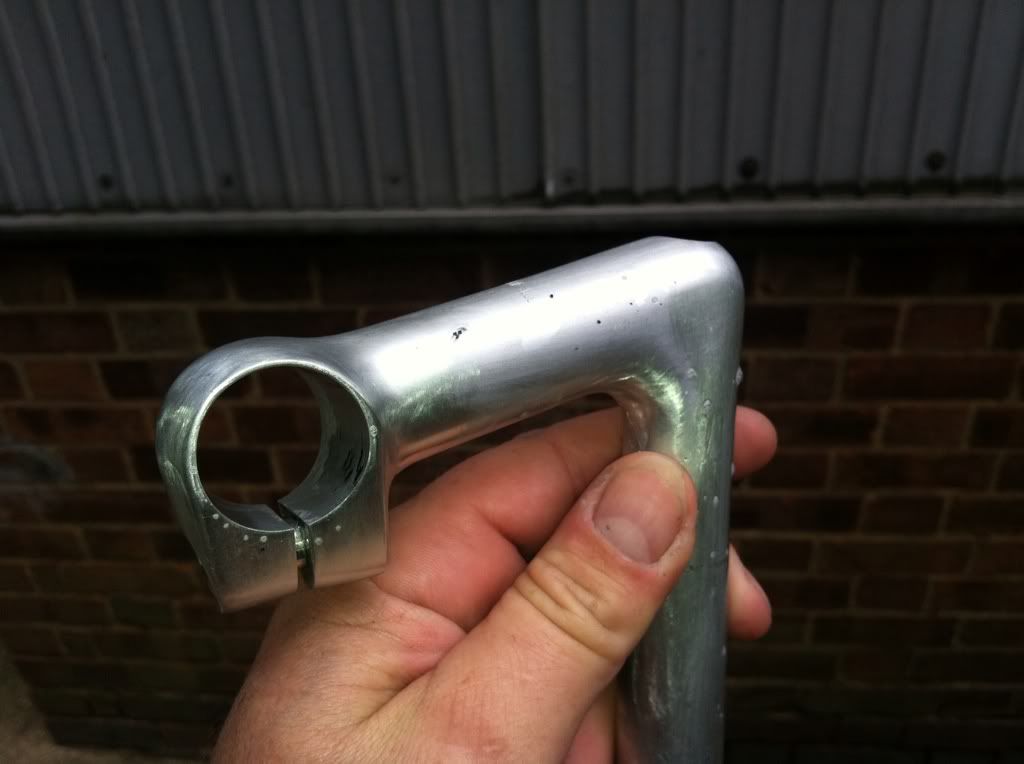 All the anodising was removed, then a quick 20 mins or so on the new bench grinder with polishing attachments (3 different mops and compounds), it looked like this......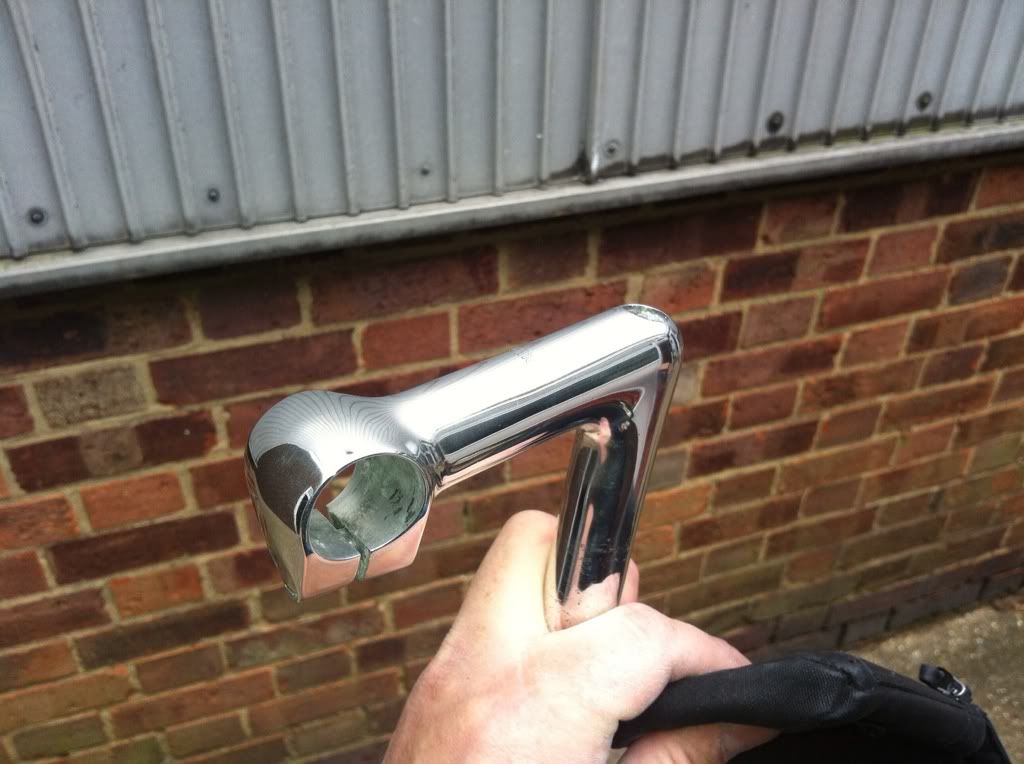 It had some deep pitting below the insertion mark which I never tried too hard to remove, but I think it looks very effective!
I'm constantly looking for random bits of metal to polish now!

_________________
Some velocipedes.........