The biggest problem is that as it is a Lancia the subframe needs welding too.
Not all of it so I am hoping to just drop it a little (I say me, my mate who I own it with is coming round to help drop it) to access the bits that need doing without dropping the whole lot.
Anyhow as the weather is still frigging awful, I have done a little work on the bike. I ended up taking it to Halfords to get the bottom bracket out and I was getting nowhere and I am glad I did as it took them a fair while with the correct tools. I was using an adjustable wrench that looks pre war.
I was glad to see though that the frame was still solid in there: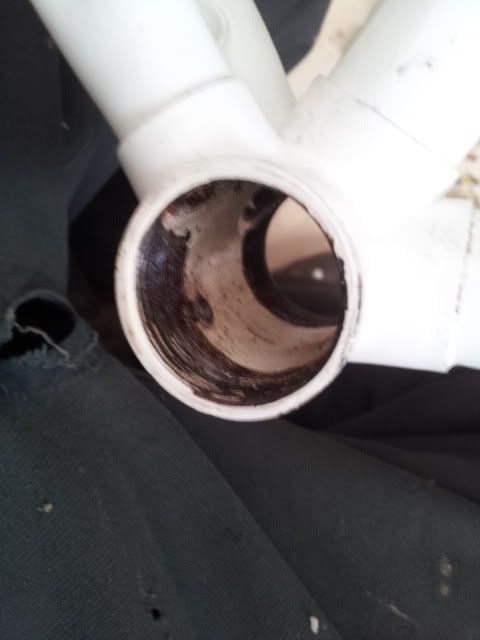 So I continued to give the bike a bit of a clean and it looks okay:
Despite it looking good, I am still going to strip the paint etc and prep it for painting. Instead of doing it myself one of the chaps at Halfords recommended Triple S Powder coating in Bingley so I am going to make sure its solid and then take it into them to get painted (assuming it is as cheap as I was told). I dont know if anyone on here has used them or not?
But am happy with the progress so far. Looking forward to hooning around on it if we ever see the sun again.