Good afternoon everyone,
I have just dug the Raleigh Flyer I got in 1987 for my 11th birthday out of the garage and am doing a quick resto on it as its looking slightly worse for wear.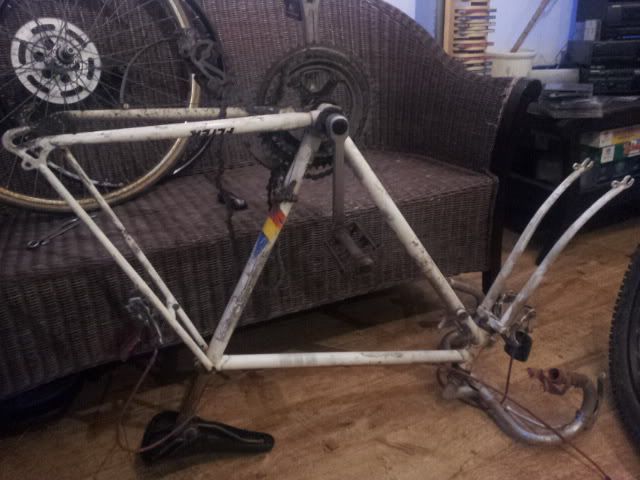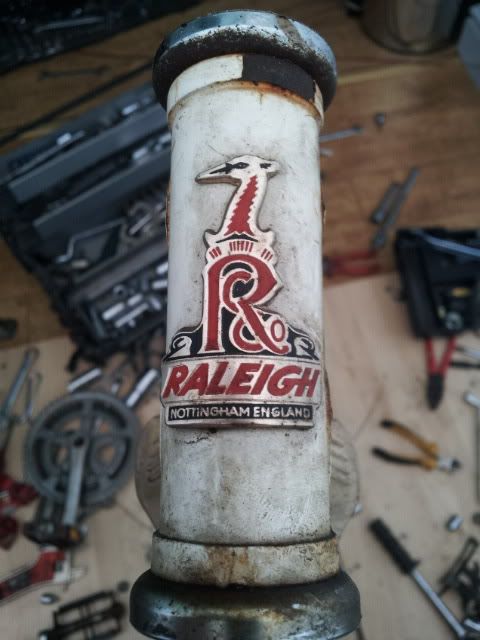 It has rust where it had languished in the back garden at my mums house for a couple of years but only one bit I am concerned about where a bucked wheel has been rubbing on the frame (furthest away from the camera).
However I will see what it is like once I have stripped it down completely and taken off the paint. I will probably weld it to be sure before I paint it.
I assume the dip in the frame (nearest to camera) is meant to be there too? There is no paint missing that would indicate that the frame has been hit with anything and the shape is very even?
I am wondering if anyone knows where I can get Raleigh paint codes? I suppose I can just go for a nice polar white or something mind you, its probably not that important (maybe the same colour as my Audi as if I have some left over I can use it on that), however I thought I would ask. I have done a search but could not find anything.
I am keeping an eye on ebay for stickers but if anyone knows a good source please can you point me in the right direction.
I also need to get the bottom bracket out as don't have a tool to do that but will probably head to a local bike shop and act stupid and will hope that they offer to do it for a couple of quid rather than buy one as will probably only ever need it twice, unless someone has any handy hints on how to do it without a c spanner? I suspect it will be quite hard to shift though so a proper tool will more than likely be required.
Scotty