Sorry, I will try that link again.
This is what is inside once the axel and bearings are removed (note no bolt or spline for special shimano tool):
SORRY FOR THE
HUGE
IMAGE!!
This is what I thought I had (hence the request for the special tool):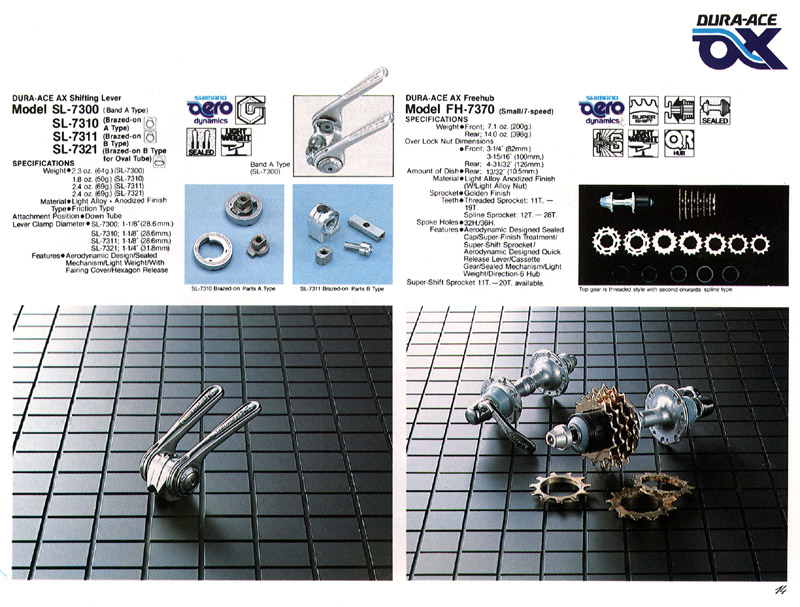 "1996 and earlier (6-, 7- & 8-speed) Dura-Ace Freehubs require a threaded body: the aluminum hub shell has matching threads. This system is not interchangeable with anything else, but these Freehubs are all interchangeable with one another, so you can upgrade from 6 or 7 speeds to 8 by installing an 8-speed body.

This is a rather expensive part, but if your wheel is in good shape, this can be worthwhile. With the new body, you'll be able to use any 8-, 9- or 10-speed cassette that doesn't include an 11 tooth sprocket.

You'll need the special tool for this, TL-FH10."
SB
However it appears this is what I am dealing with: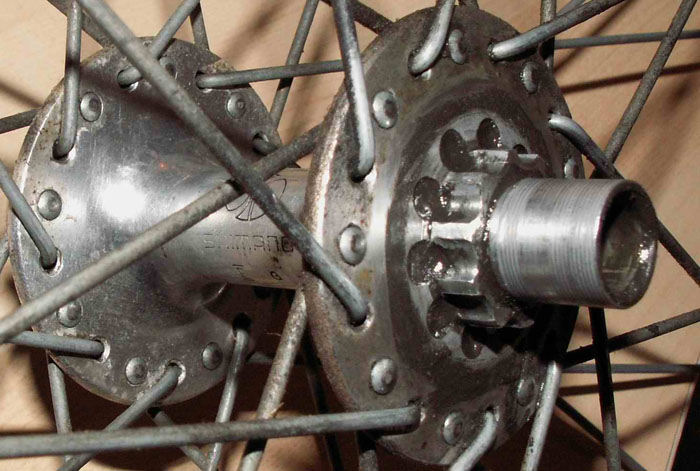 "The earliest Shimano Freehubs, however, used a more primitive construction. There was a set of splines to keep the body from rotating on the hub shell, but instead of a hollow bolt to secure the body to the shell, there was a smooth cylindrical projection past the splines, and the corresponding Freehub body was a slip fit over this projection. The axle held the assembly from falling off, but it was not a fully satisfactory design. The Freehub body could burnish the projecting sleeve, and loosen."
SB