I have a modern Campag Veloce chainwheel on my 64 Flyer running through a sealed Campag BB set up. I think it looks rather fetching...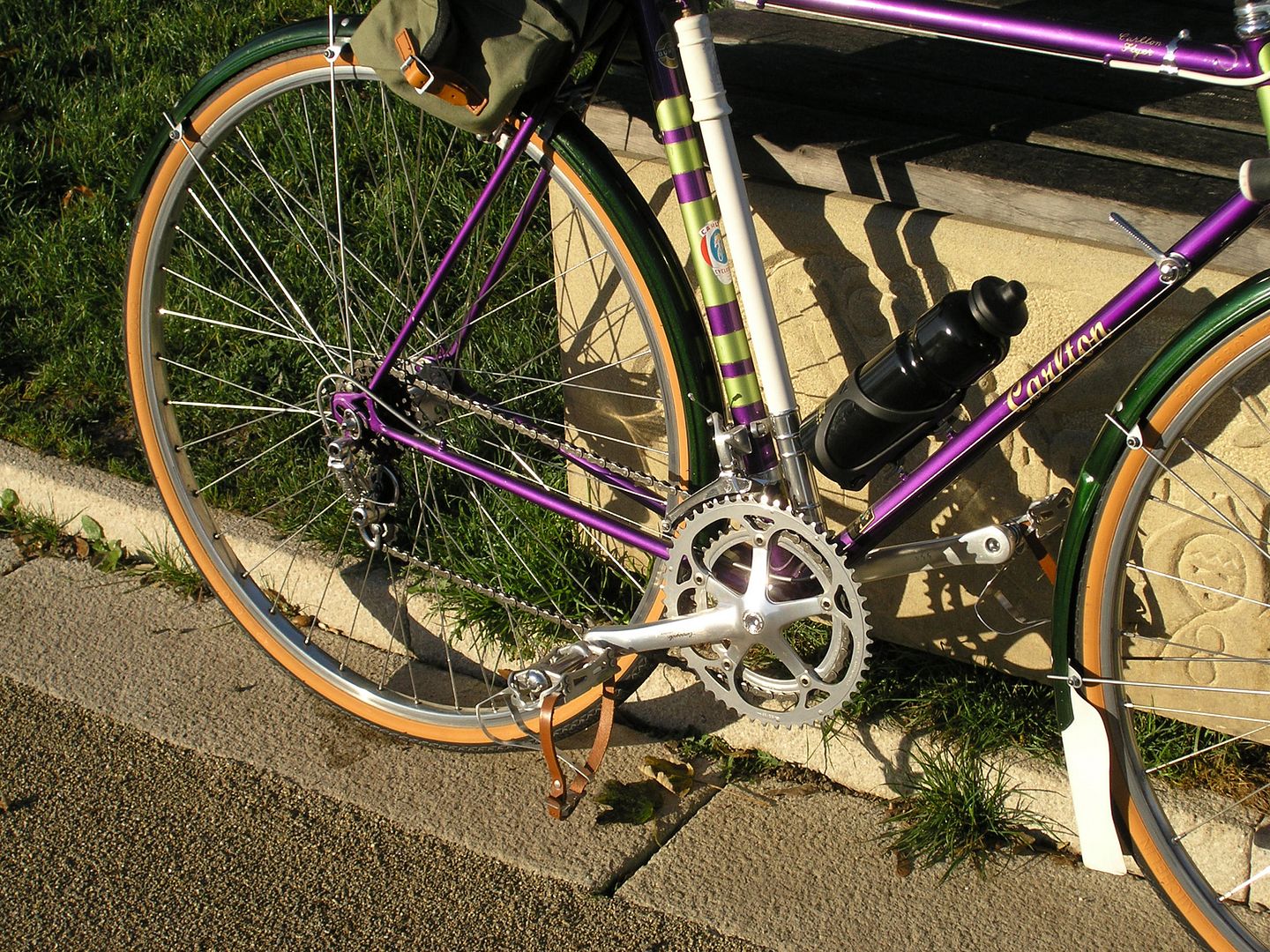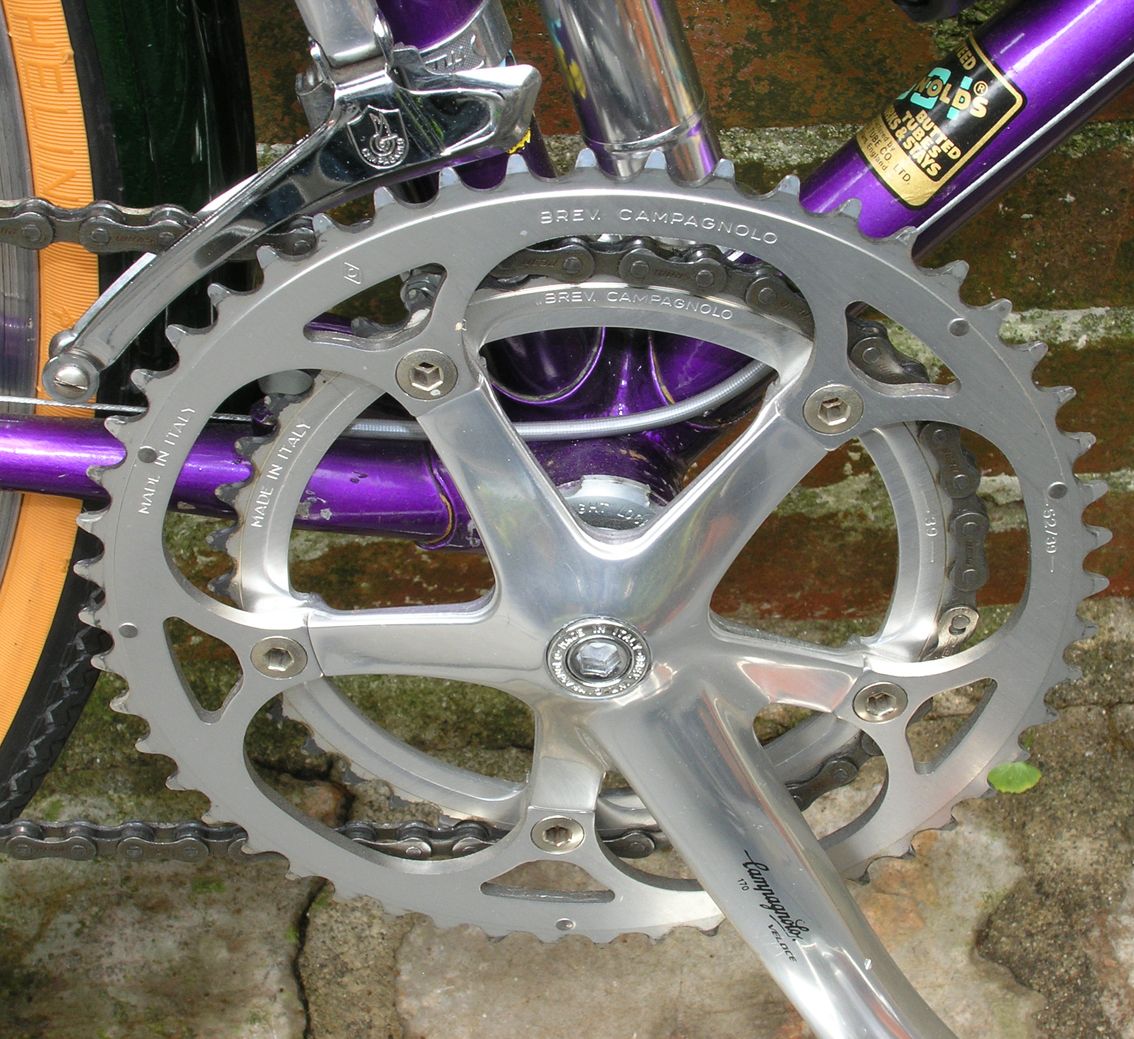 I keep it a bit traditional on the back though...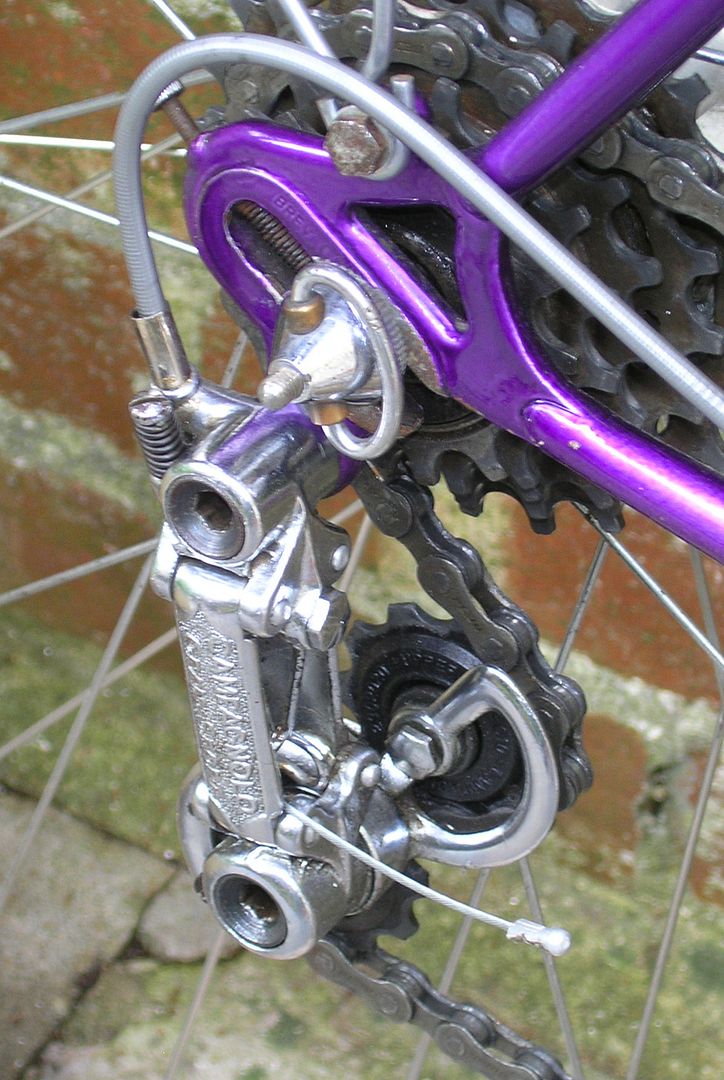 I have a more recent front changer too.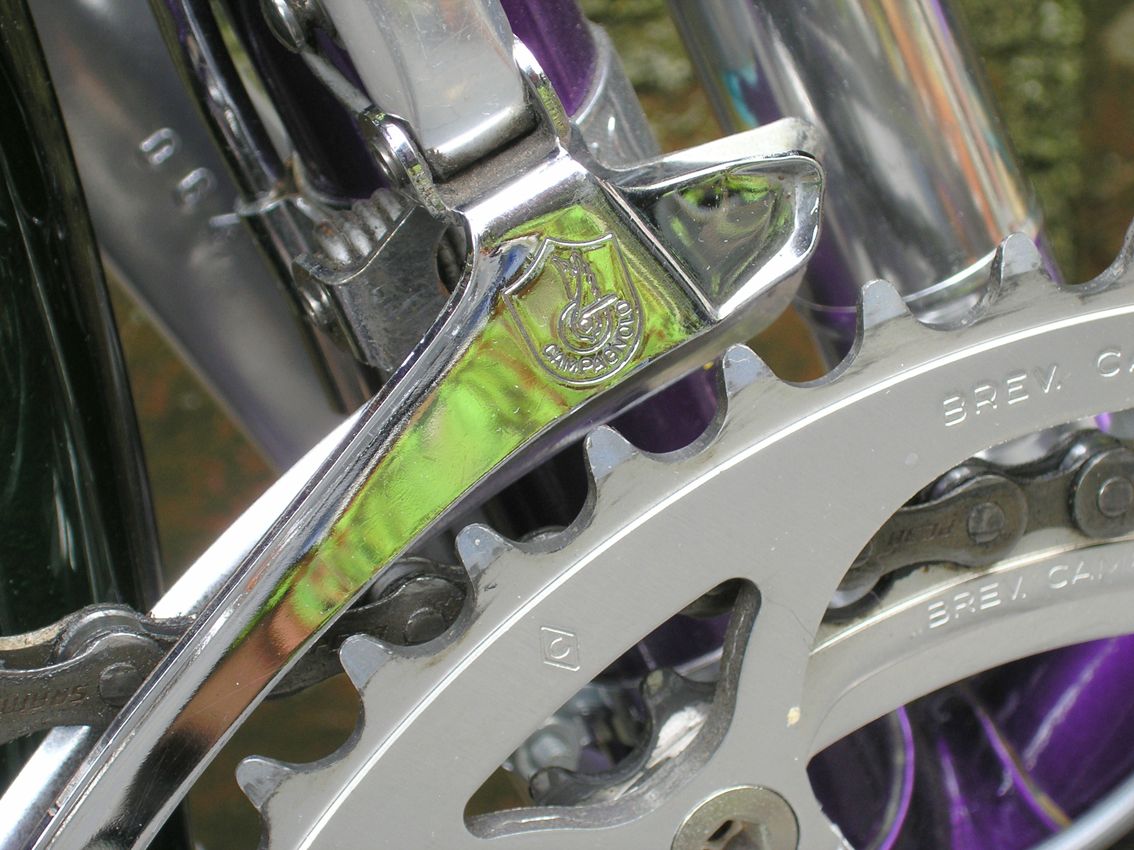 I very much mixed and matched the components to my taste.