Yes, I didn't think it looked *really* old and given new steel frames from Daccordi cost about 1400EUR only using Columbus SL, I'm quite pleased with my purchase....
Slowly making progress, the brakes arrived and I just screwed them on....they provide different length bolts in the box to fit your forks....cost £24.95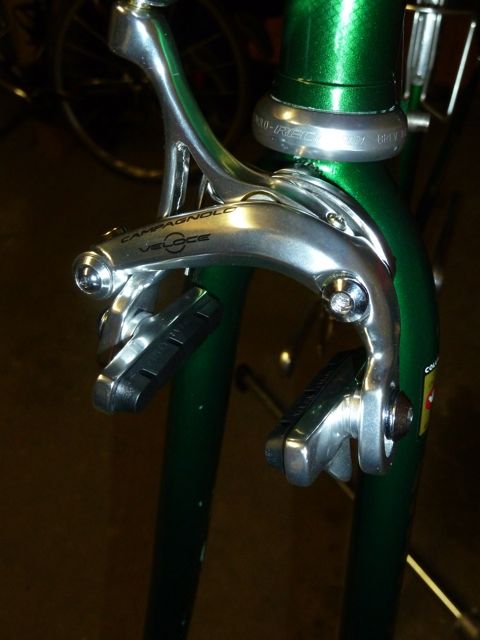 Didn't think I would have so much trouble with seatposts, but how hard is it to find a decent priced silver alloy seatpost without buying some NOS camapg record off Ebay for some ridiculous price. In the end I found one on the Brother Cycles website - they are known for their fixed frames but this post has a nice retro feel to it and only £20!
Here is the complete bike so far:
Wheels have been dispatched today so hopefully might get them tomorrow as they have already been delayed due to some problem with the original Ambrosio hubs.
Total cost so far: £422.01