Thanks Mark....
I just bought it a couple of weeks ago...it had not been bought first time round and then the seller relisted it on a BIN and I watched it for a couple of days doing some research especially on Columbus EL and thought it seemed like a good price. As I said it has some scratches but the paint other wise is really nice, so I am holding off respraying it for the moment. Any ideas when this frame is from - I'm guessing late 80's early 90's.
OK, on with the build..
Here is the drive side crankset - Campag Centaur UT, from Ribble £55.96. A firm shove pushes it through the outboard bearing...
And the other crankarm, remember to take the connecting screw off first, doh!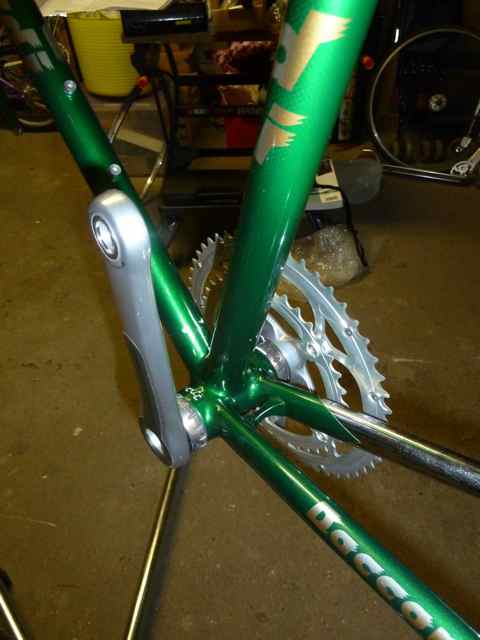 Here is the tool you need for the connecting screw between the 2 axle parts, it's just a glorified allen key but cost £10.50
and with the screw...
And now using a wrench to tighten the screw to bring the two halves together....