renaultvation wrote:
Here is a recent picture: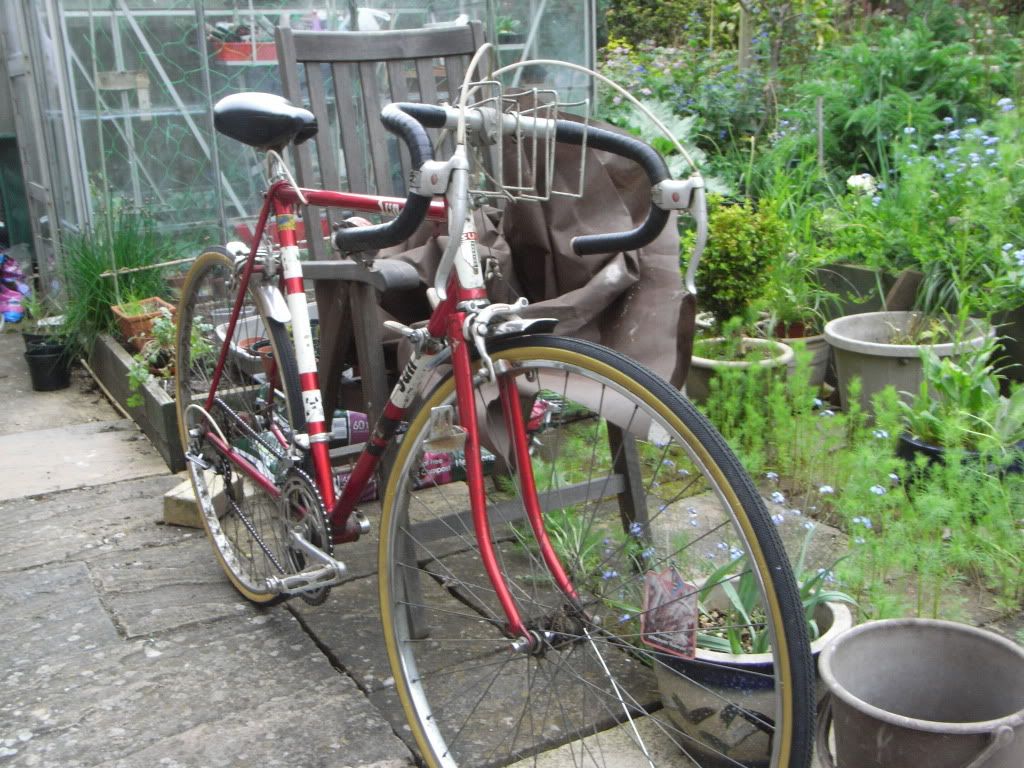 Since the photograph, I have replaced the saddle with a brooks B17 and fitted full length polished alloy mudguards to replace the original shorties in deference to my age. I converted the bike to a 10 speed in the 1980s as the frame had the necessary lugs etc. The rear stay wraps around the seat pillar like a Carlton and the original wheel nuts are Carlton items with a red 'C' in the centre. The front wheel is original, but the rear was replaced in the mid 70s following damage and is not in such good condition.
I appreciate that the bike is not valuable, but to me it has tremendous sentimental value and I have kept it largely original. My parents are now both in their 80s and I recently asked them if I had looked after it sufficiently well. They were happy and said that I did not have to repay the £17.
Hi, I've just joined the forum and I have a bike just like this, which is a big help in dating as my frame number is kind of weird! Stamped on the rear dropout is 2, then what looks like the top of a partly stamped 3, followed by 8076. I bought the frame in my LBS. The rest is mainly new, though the rather nice Weinmann levers came from a jumble. It's meant to be my shopping bike but now it seems way too nice for that! I was interested to see comments that the wraparound seat stays were a feature of the Snipe Plus. As you can see, this is definitely a Snipe. I've made it a five-speed, although it does have a braze-on for the front gear cable. Lovely to ride!