Spokesmann wrote:
A few Sun bikes from the Raleigh Catalogue around 1972/3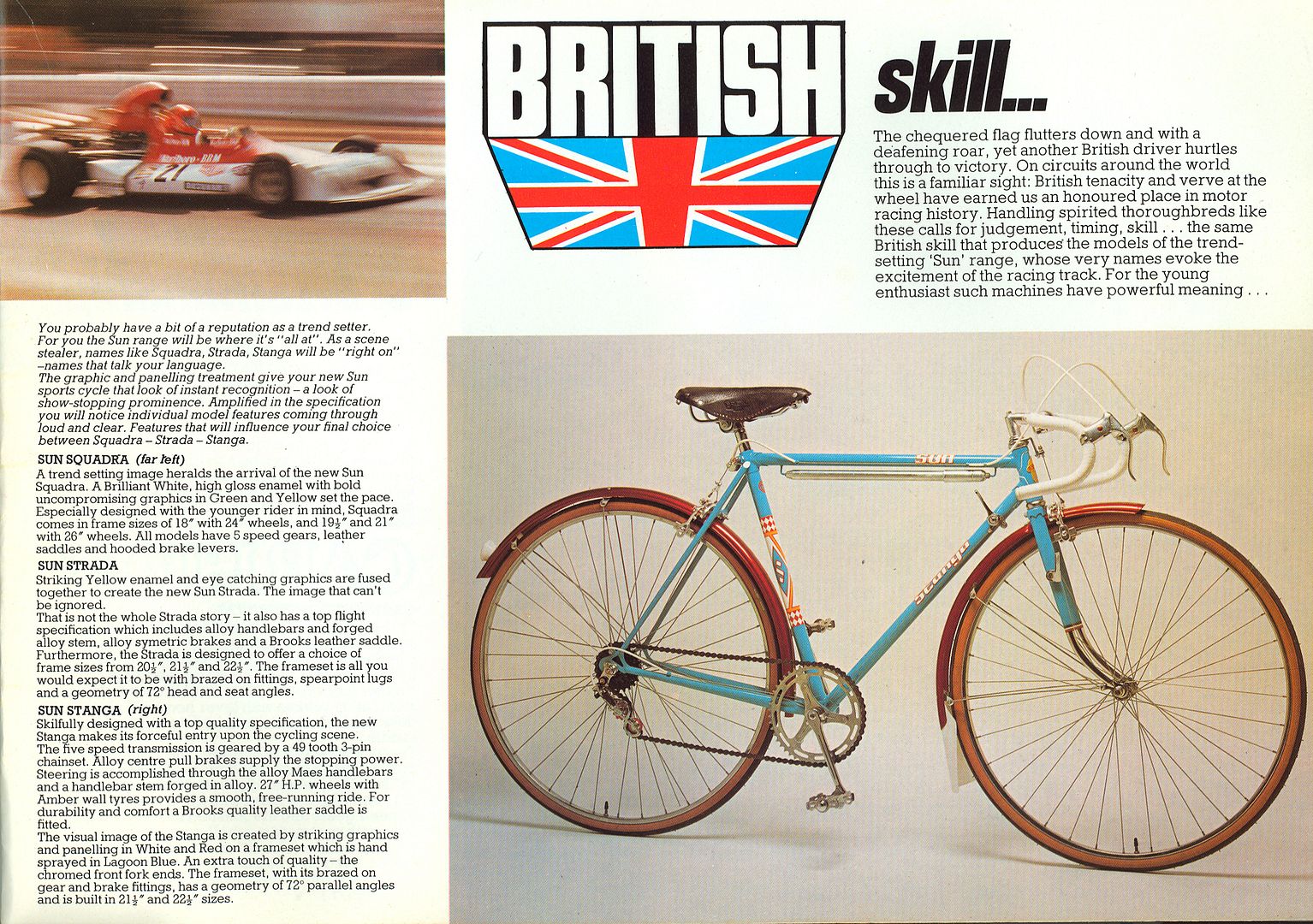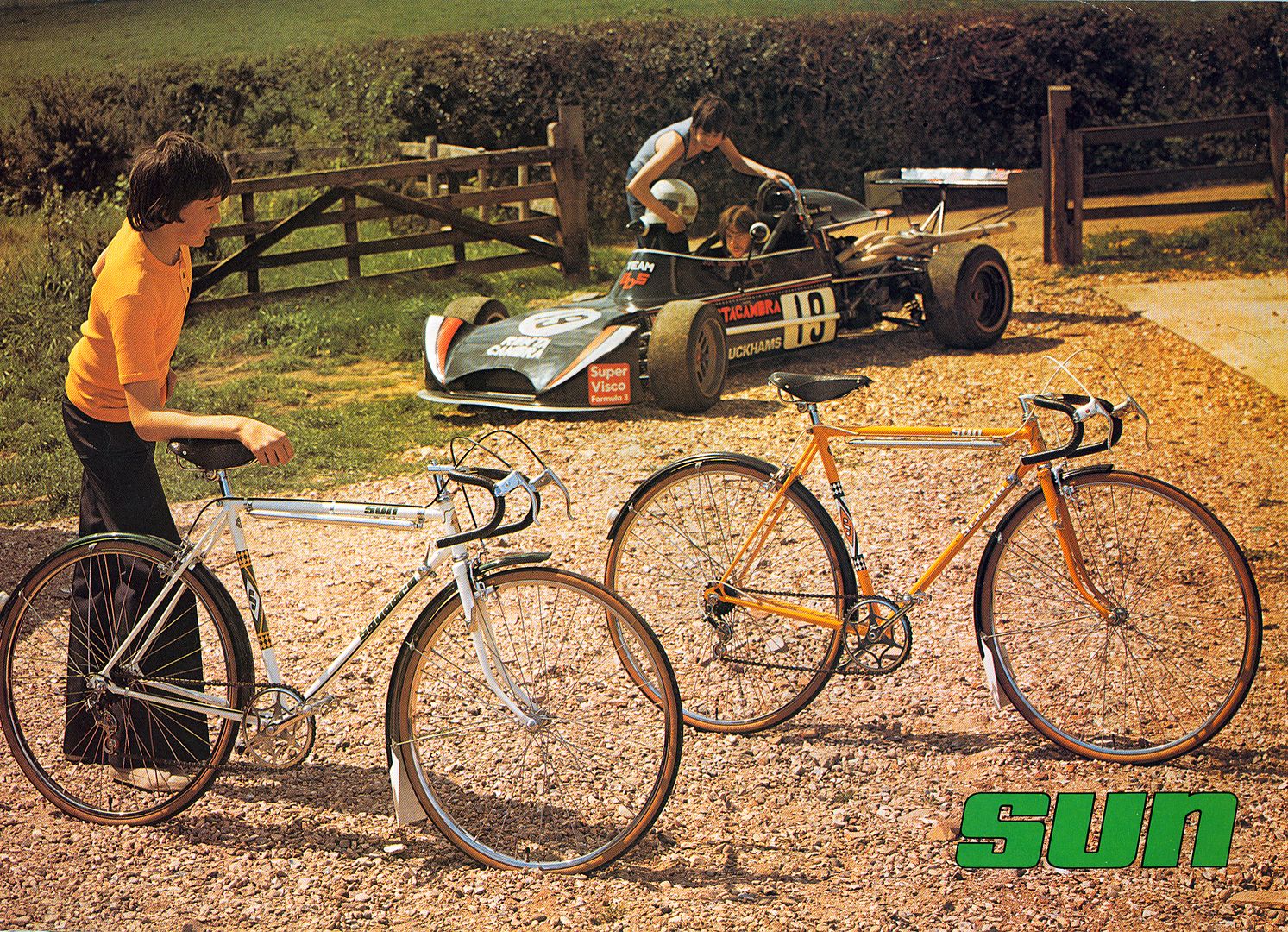 This brochure is quite interesting but only (for me) for the reason that the first racing car (the red blurred one) is a BRM (
British Racing Motors
). Based in Bourne, Lincolnshire BRM won the F1 World Constructors Championship in 1962, and Graham Hill won the World Driver's Championship in a BRM - other great drivers associated with BRM are Bonnier, Surtees and Jackie Stewart, Niki Lauda and many others. In the livery depicted - Marlboro - the drivers were Beltoise, Ganley and Lauda.
I wouldn't put Sun in the same class as BRM - despite the amateur copywriting!
Rk.

_________________
Co-founder of a V-CC section, member South Eastern Road Club and owner of - 2005 Bianchi Reparto Corse (modern), 1985 Raleigh SBDU Pro Super, 1984 Raleigh LU Corsa, 1980 Allin Stan Butler Special, 1978 Ron Cooper, 1975 Bill Philbrook tourer, 2 x very early Roberts (mid/late 1960s), 1966 Raleigh Superbe Roadster, 1964 Allin Stan Butler Special Belgique, 1951 Hobbs of Barbican S/C, 1950 Hobbs of Barbican S/C, 1947 Hetchins Super Special, 1908 Centaur Featherweight. 1988 Specialized Stumpjumper.