Finished building my new road bike today- or at least got it so I can ride it, pending some final components. Here it is: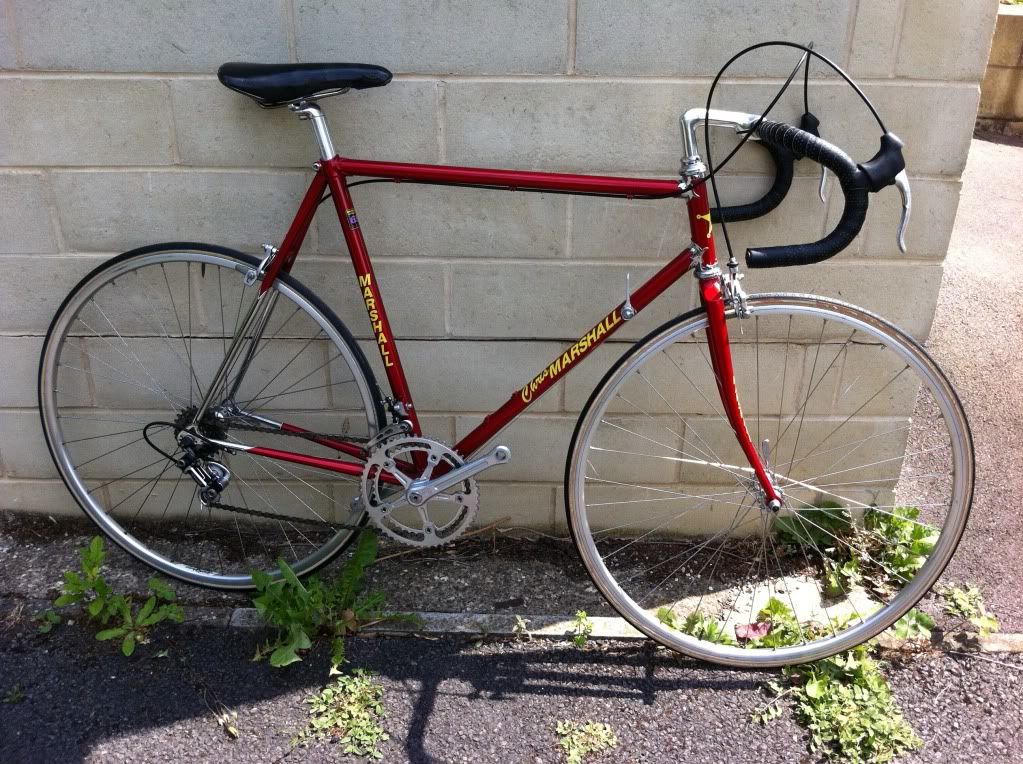 I got the frame a couple of months ago- it's a 653 refurbished by Chris Marshall, but I'm not sure it's one of theirs originally. It's got wonderful chromed Nervex lugs, drilled Campag dropouts, and fastback seat stays. I found a Campag Record/Super Record groupset in the Netherlands, and finished it with bits from here plus my spares pile. Took it for a ride today, it feels great, really lively.
Having finished the road ride, I took my Bontrager mtb to our local trail centre for the afternoon, which was equally rewarding- it's been a great day! I hope everyone else has had a good one too!

_________________
Wanted: Bontrager ti-lite frame or bike, medium