Not sure if this is the done thing on here but I would like help to price my bike please. If this is a problem can the mods please delete.
It's a 1989 Mercian Professional 531.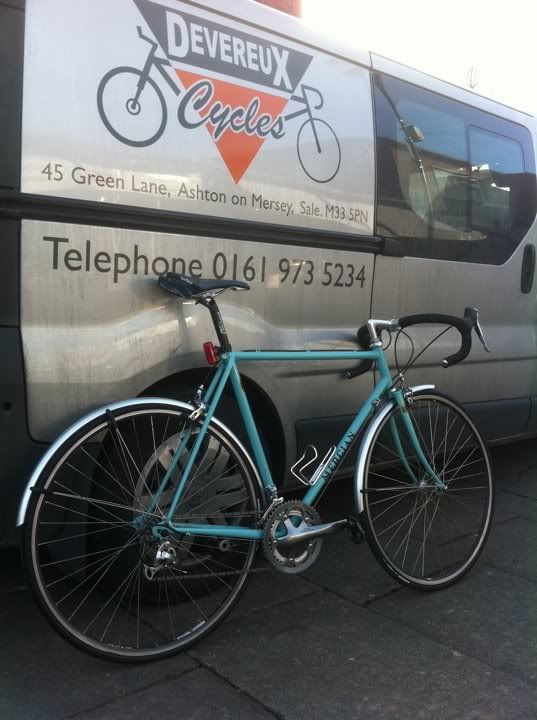 I picked it up from my local bike shop in a bit of a state so it was stripped and sent off to Triple S in Keighley to be powdercoated.
It has had new Mercian decals (ordered from Mercian).
New Tiagra double chainset
Tiagra 9spd stis. A couple of scuffs to the shifters from it has been leant.
Tiagra Front Mech
New Tiagra Brakes
Old 105 Rear Mech
Cinelli Stem and bars
Ritchey WCS Seatpost
It has only had 3 rides and 3 roller sessions since being rebuilt by my LBS so is in great condition.
I have notice a pin prick sized hole in the seat tube just by the 531 decal but I can't imagine it's much to worry about.
I want to sell as I just can't get along with it. I have a modern carbon bike and the ride just doesn't feel quite 'right' in comparison. I would rather it went to a good home rather than via ebay. So any help about pricing it would be useful.
Thanks
Andy
Wheels are not a matching pair. Rear is campag hub on Mavic SUP rim and front is a 105 hub on Mavic rim