Hi guys just building up this old dawes frame I bought from Evil bay.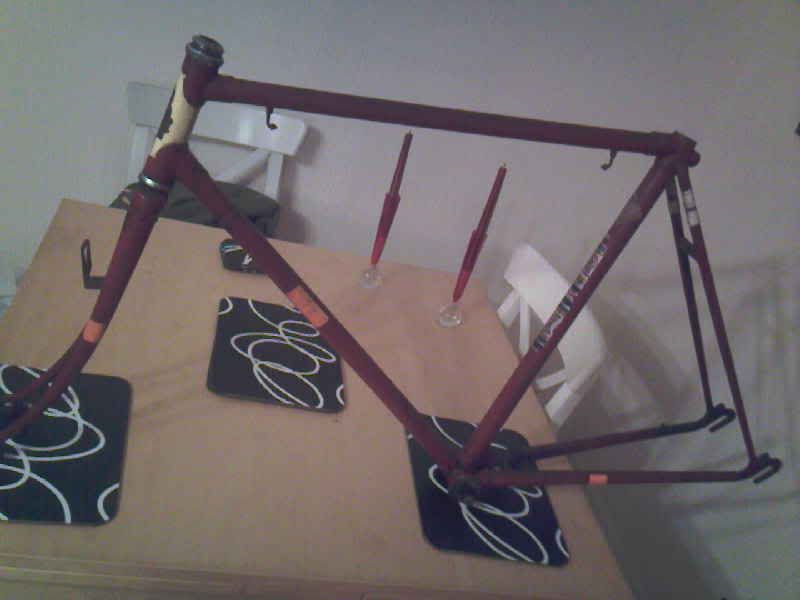 I dont know much about the frame, ie, dates and so on.
The frame number appears to be 0122bg1 Though it appers to also have an inverted D at the end... Off centre though so it could just be another mark under the paint.
Im stripping my OLMO for painting so thought I would try fitting the flutted seat post in which is marked as a 26,8 mm.
Its just too big to fit into the Dawes.
Any idea what size seat post i should order for this bike?
Any other info greatly appriciated.
Cheers Stu.