I've inherited My fathers much loved and long owned road bike (and nope he aint passed away lol. has retired to spain and only felt the need to take his mint 1980's raleigh triathlon with him) . 'Ernie' had been stored in dads garage covered in grease for the last 15 years or so and owned by him since new (he also owned a bike shop (Barry's bikes)in southend on sea Essex).
aside from it missing one of its pedals (which my father assures me is in the garage and will be with me as soon as the rest of the garage gets emptied) it seems to be all present and correct and indeed fairly functional. ive also started to clean the protectiing grease away and aside from a few scratches to the paintwork and/or decals all seems in fairly great condition.. certainly seems that rust etc has been held at bay (the alloy rims still shine and the chromo forks have next to no marks on them
and all bearings and moving parts seem smooth and free)
anyways thats how i gained ownership lol.. now on to the future
what do i do with it?
i'm a mountain biker that has felt the need to return to a road bike for those none off road days for a fair while now so..
do i
A
restore it as is and enjoy as it is?..
B
restore it to the classic it once was (was it? and is it worth it being so again?) and spend forever polishing it and rarely riding it
C
drag it into the 21st century but still keep it as a road racing machine? and prob end up polishing it etc
D single speed it and go with the current flow modding old frames and end up polishing it and or breaking it lol..
heres the spec
not sure on size but it fits me well and i'm 6ft
Ernie Clements Champion 1 frame (tange tubing stamped by rear drop outs)
Ernie Clements Champion Tange chromo forks(again stanped by dropouts)
Shimano 600 drivetrain through out aside from the chain set which is is an aerox double ring
shimano levers/brakes but unsure of group
mavic double 3 700c rims on pellssier 2000 forged pro hubs but i suspect the spokes are past their best (pitted surface)
and one rather well worn and wrong shaped for my ass brooks leather saddle (been my olds mans for most of my 41 years on planet earth lol)
for it to be ridden today it would need a new chain/new brake lever hoods maybe both wheels rebuilt (for cosmetics as both run very very true still)) and and of course a pedal lol..
and heres a few pics (mostly.. what looks like rust is actually grease. ive just gave the front mech a rub with car wax and it shines like new which is not the case in the current picture in this set of pics lol)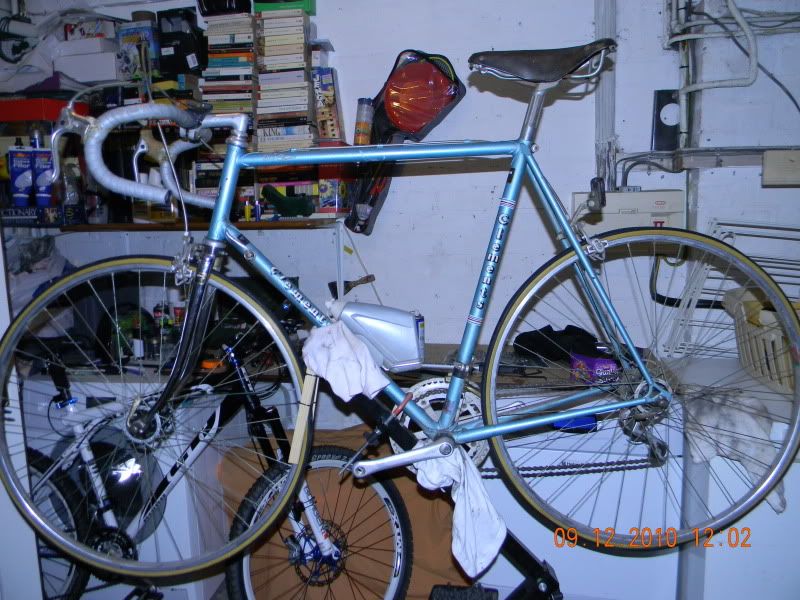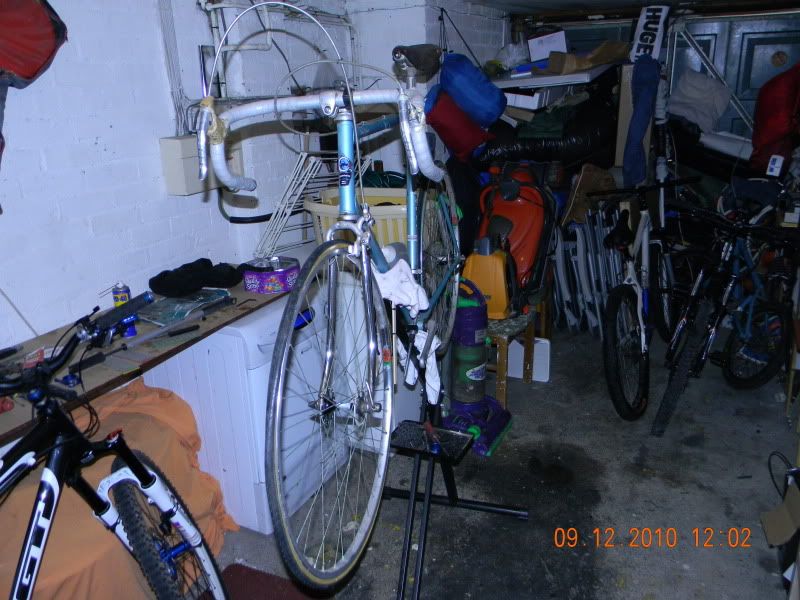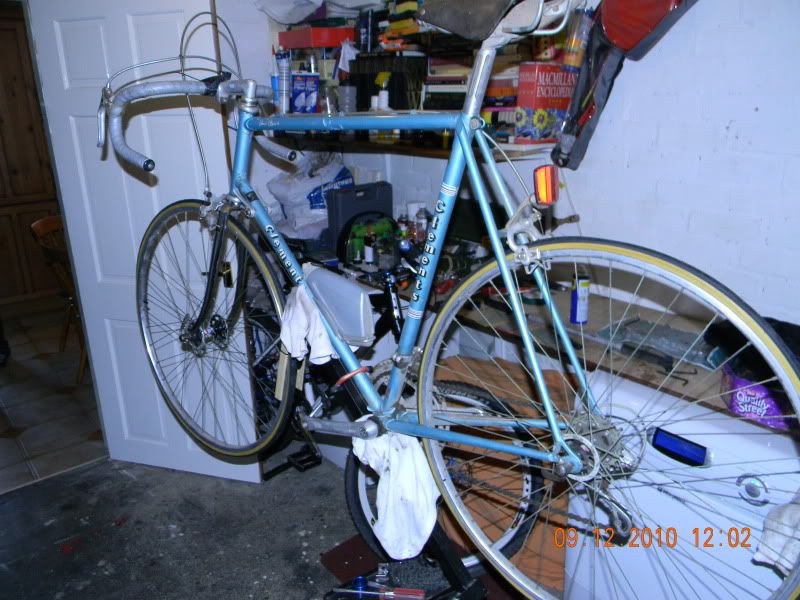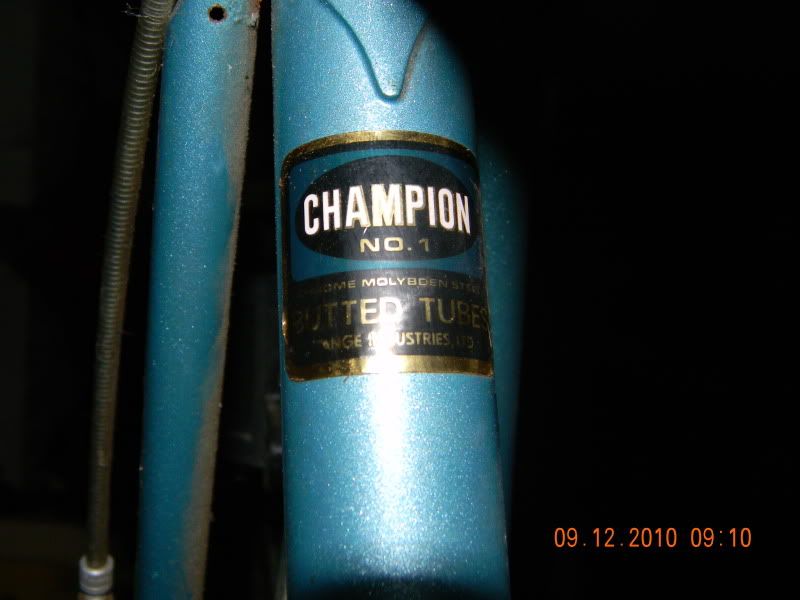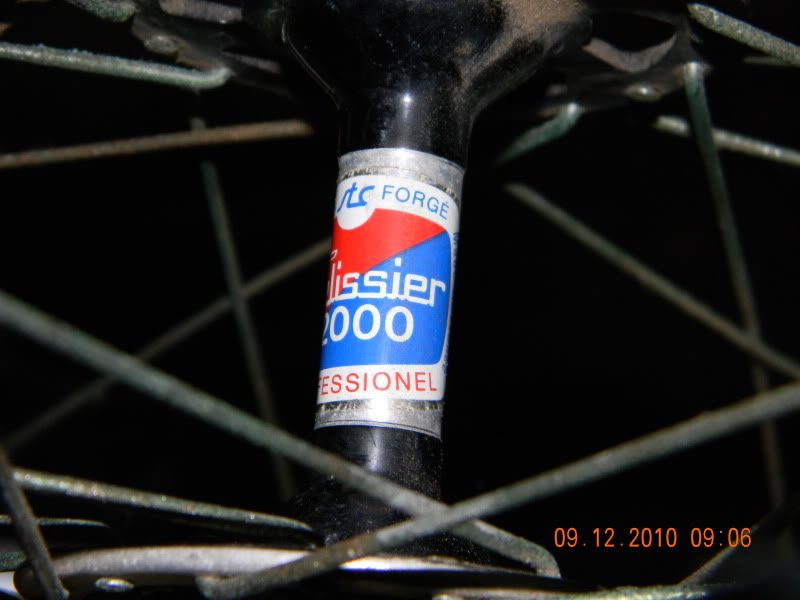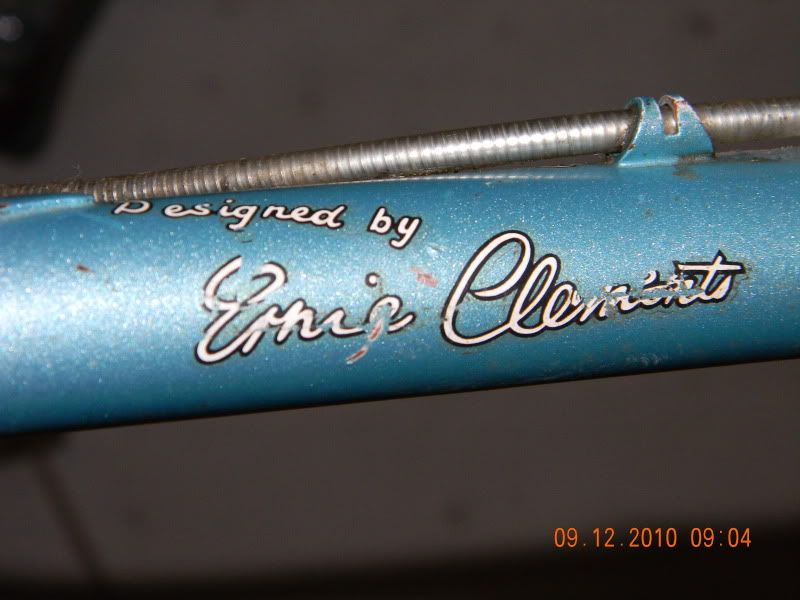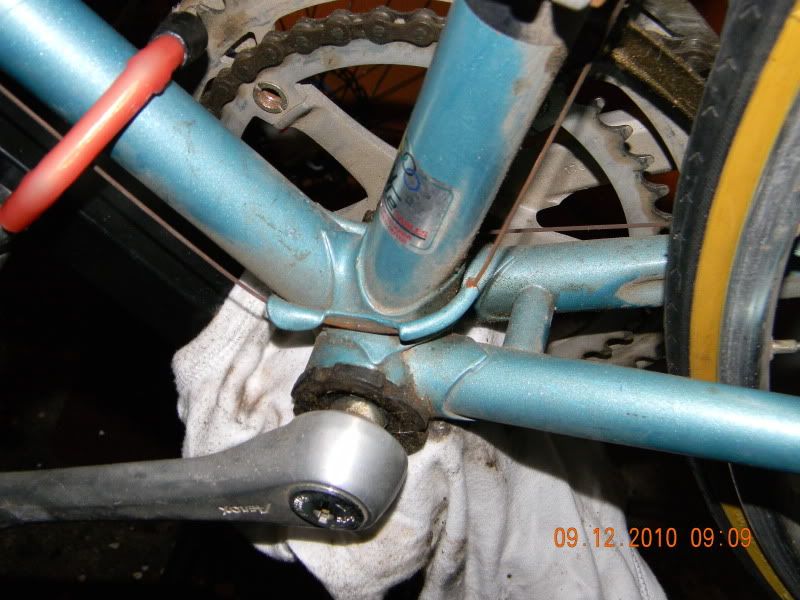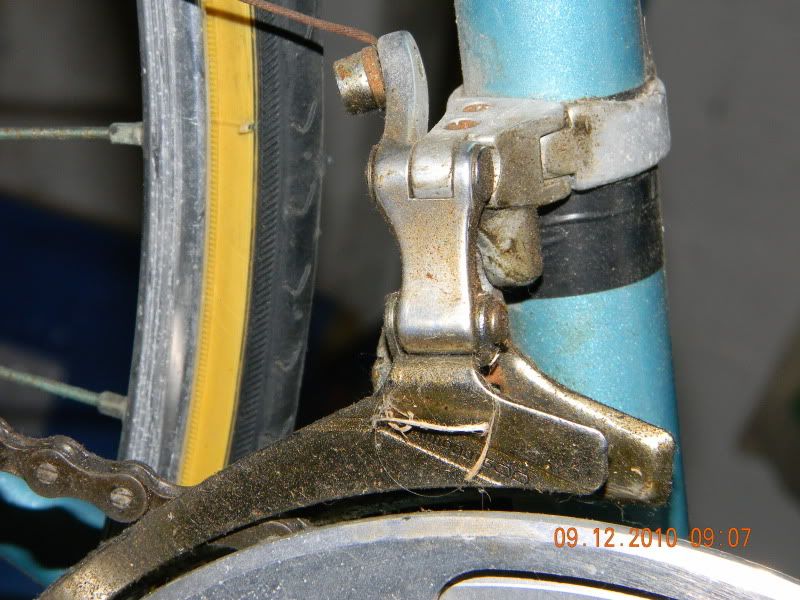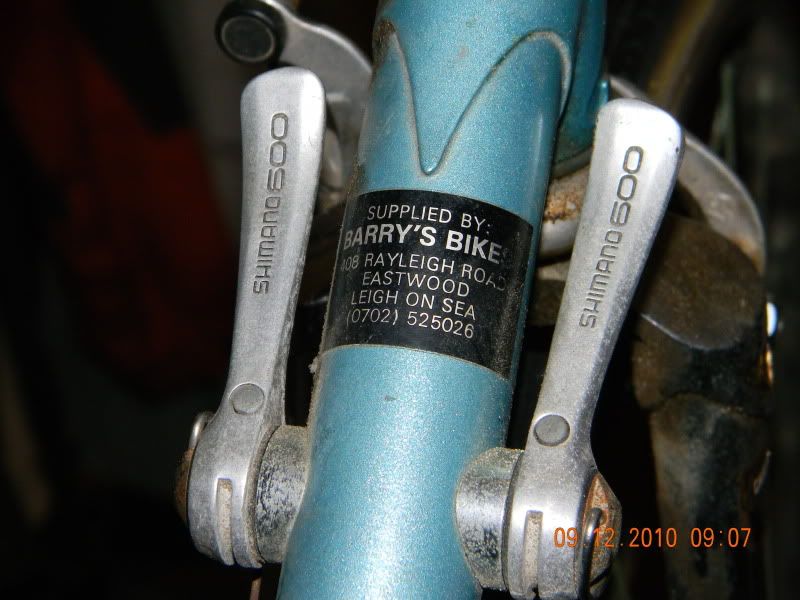 [/img]