Leeh wrote:
Quote:
also some Glue. Now this should be fun, I'Ve never fitted tubs , I've heard that if you haven't fitted them before , you could get in a right mess, is this true? I dont want to make a right pigs ear of it.
It's not properly retro, I suppose, but I always use tub tape rather than glue. I have a selection of makes: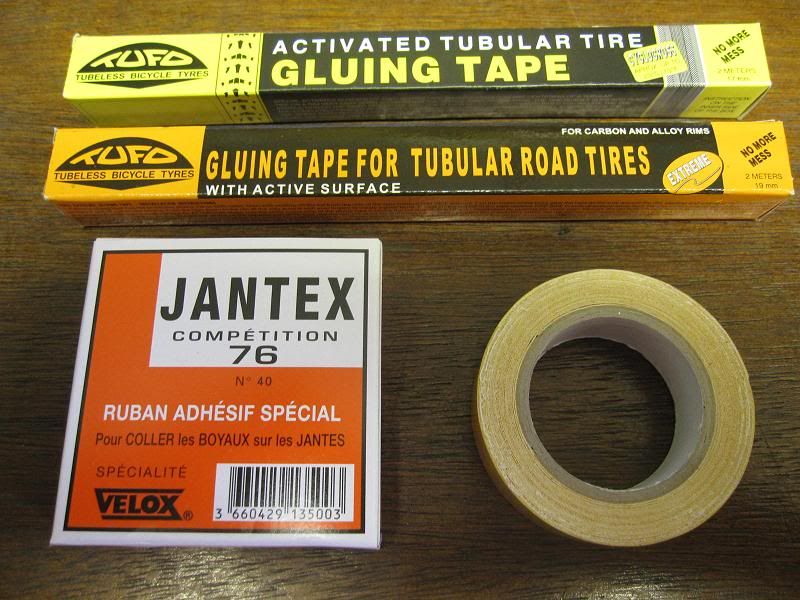 Maybe French Jantex is the closest to original, and right for a French frame. One roll=2 wheels £3-4...Good retro packaging too
Velox and Nutrak sell a very similar product, but personally I use the Tufo extreme, which sticks like s*** to a blanket straight away, and has the plastic carrier tape, which makes it far easier to use than the paper systems...a bit more expensive though (1 pack = 1 wheel £6 ish).
Plenty of YouTube stuff on fitting tubs...
www.youtube.com/watch?v=uUlFn4lpFQo
All the best,
_________________
Dan Chambers
danson67
Pause, take a breath and ask yourself: "What would
Rast
amo
use
do?"
New in the quiver:
Danson Pinion P1.18 hardtail