Hi,
An hour ago I encountered a Panasonic teambike with Record Deltas. Very nice bike.
I reasoned it would be cool to start a topic summing up teambikes. Preferably with pics!
The Panasonic team. Not surprisingly none of the bikes have Deltas. This brochure is from post Delta era, but did the Panasonic team raced with Campa ever?
Timetrial bike: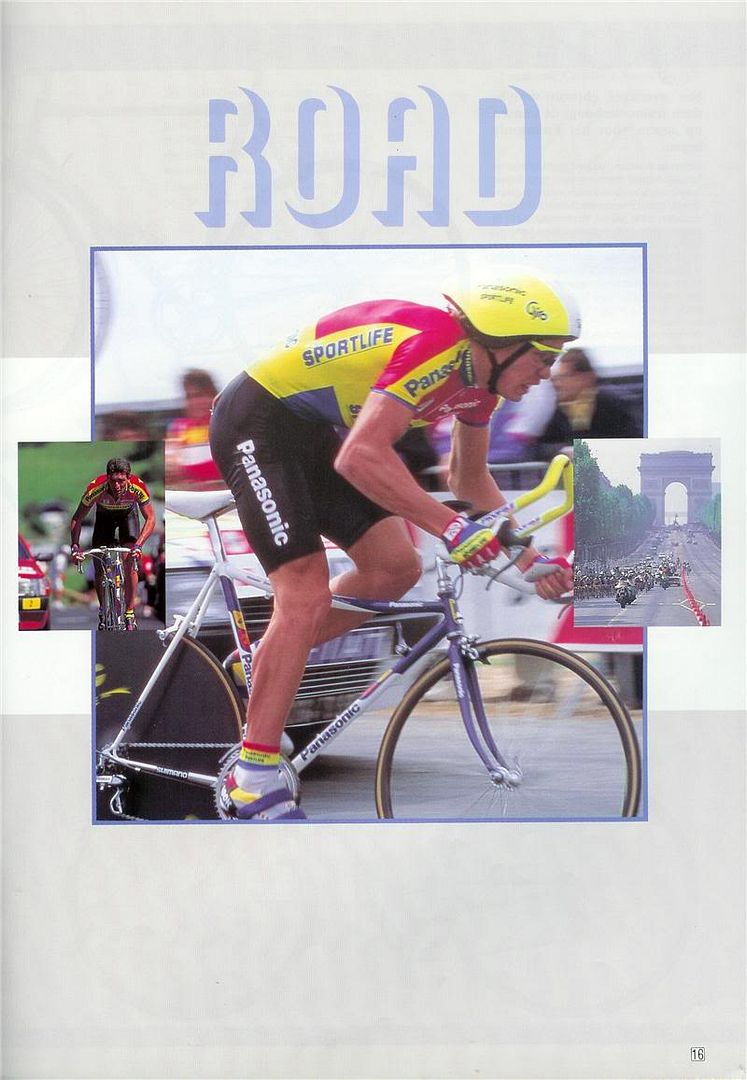 Production version =>
click!