Okay, so I've been after a road bike for a couple of weeks, I'm a rower and have been looking for more interesting ways of keeping fit than just going running, plus it's a handy thing to have when I'm at uni in central London.
Being a student also means I'm mostly skint, so that pointed me towards either something old or something cheap'n'nasty, and I'm definitely a lover of retro design (I drive an '80s MR2, enjoy extended Mega Drive playtime, regularly dive into Camden's vintage markets etc.). I also quite enjoy a bit of tinkering (steady on), so playing with older stuff doesn't scare me. Having kept an eye (and a very full watchlist) pointed at ebay, looking for a retro project bike, wandered in to my local car boot this morning on the off-chance and scored this: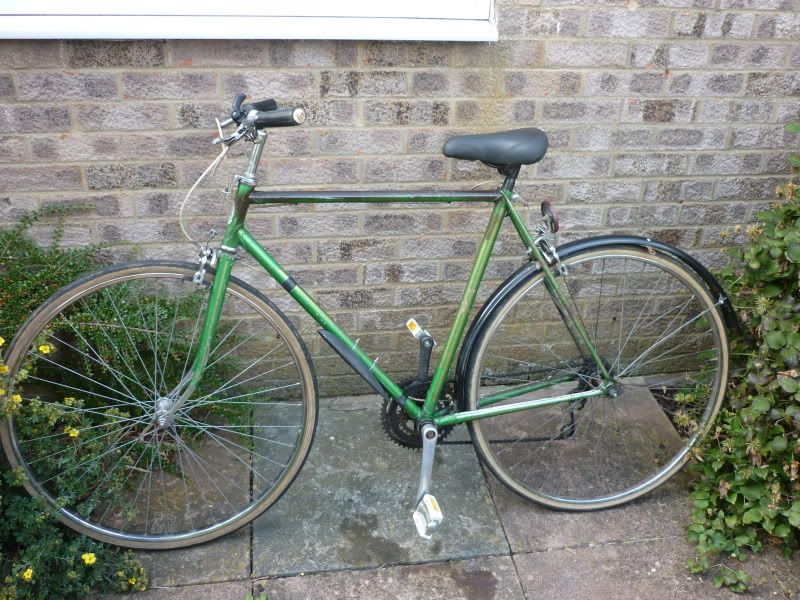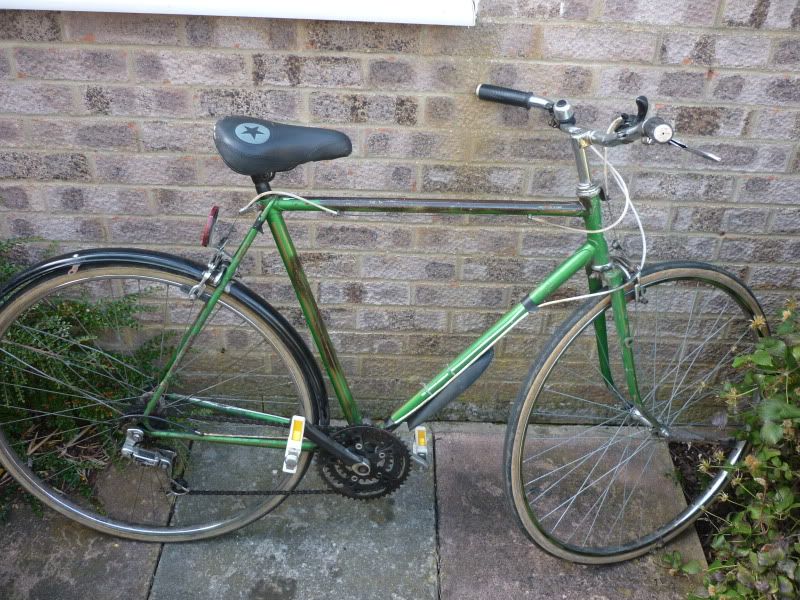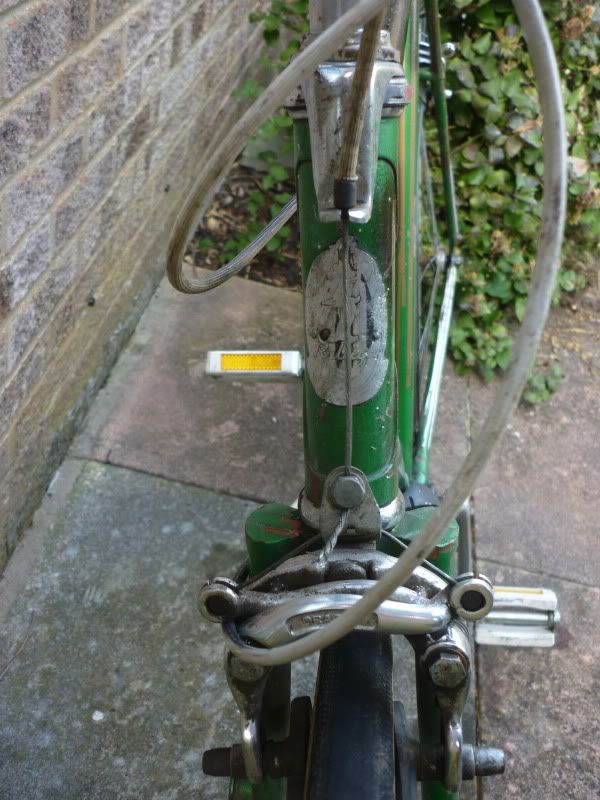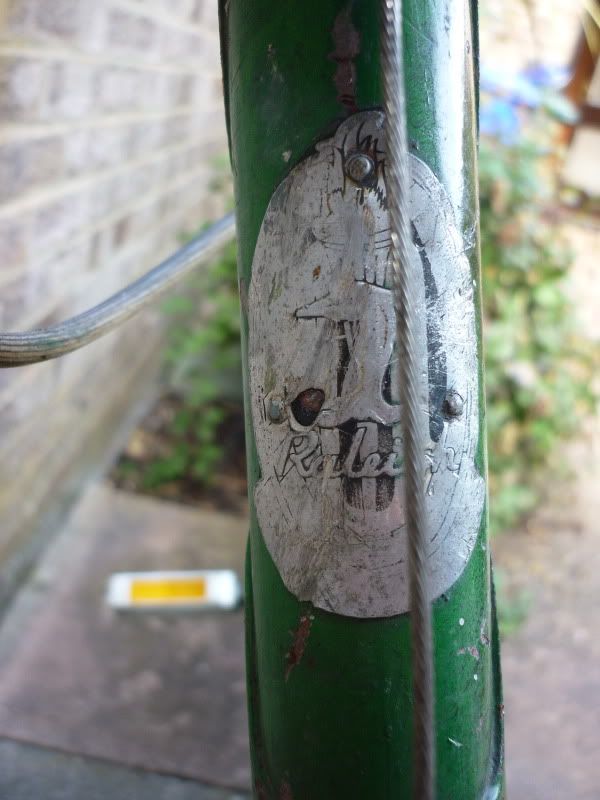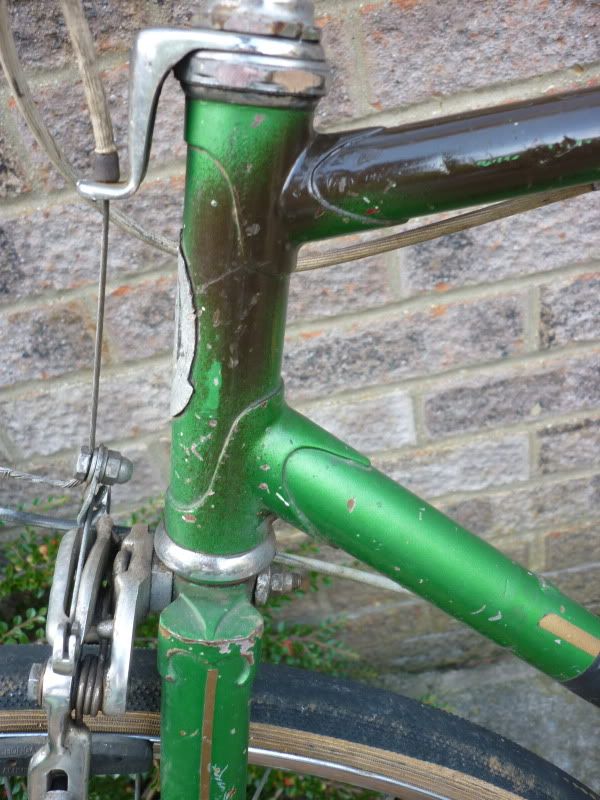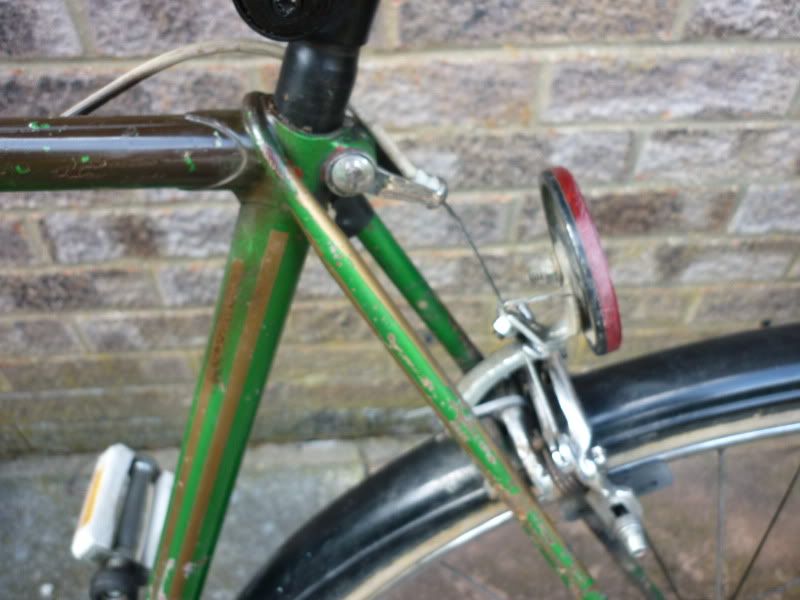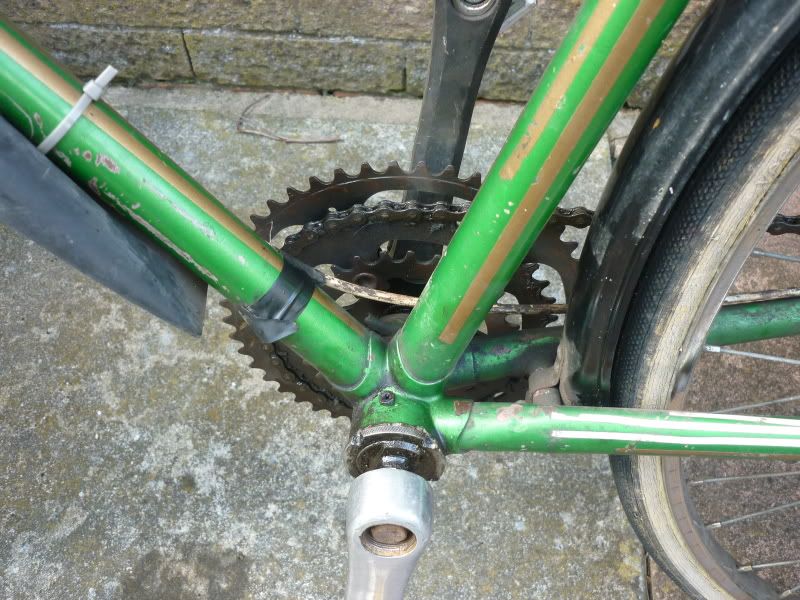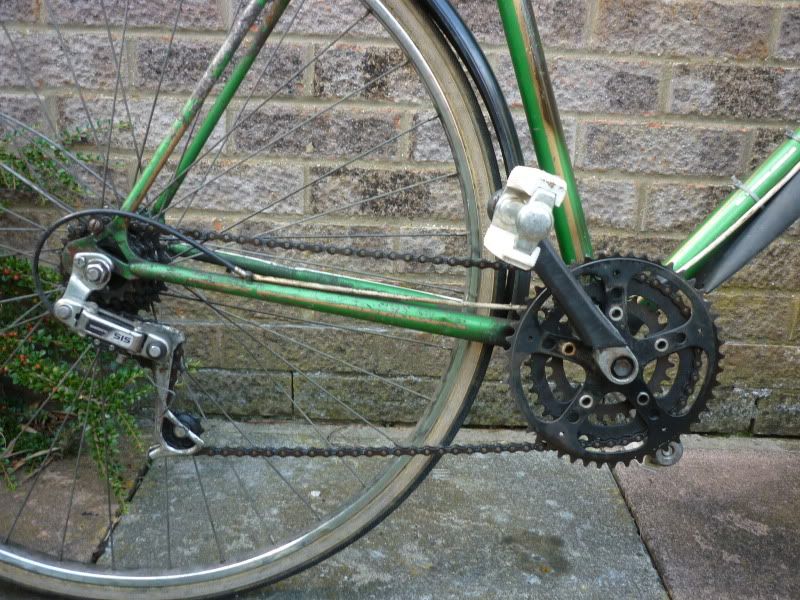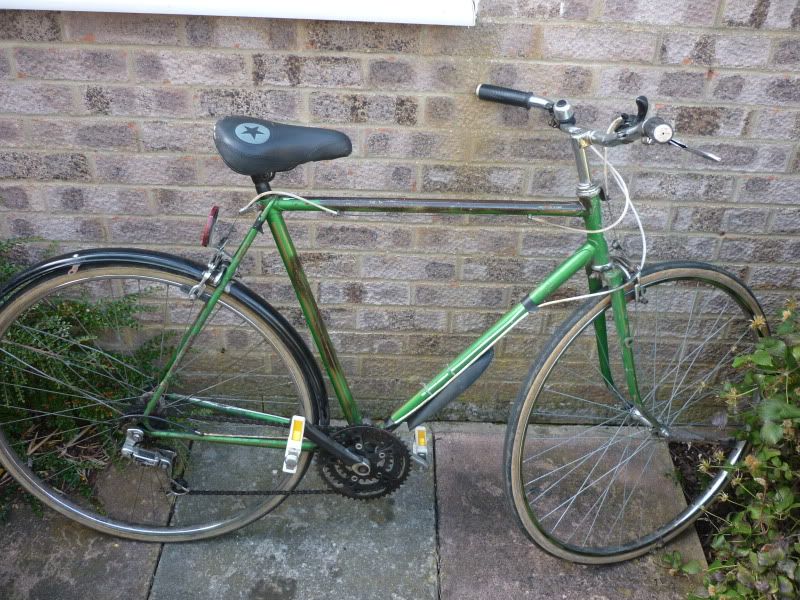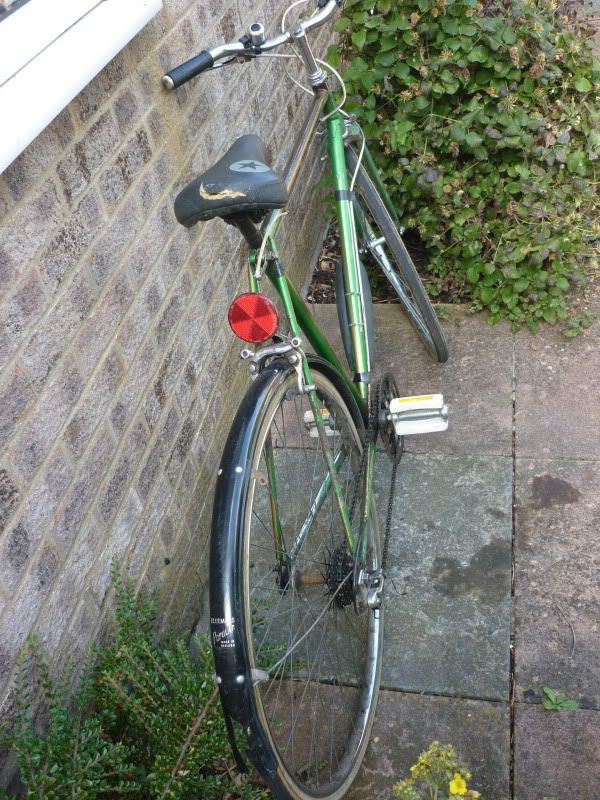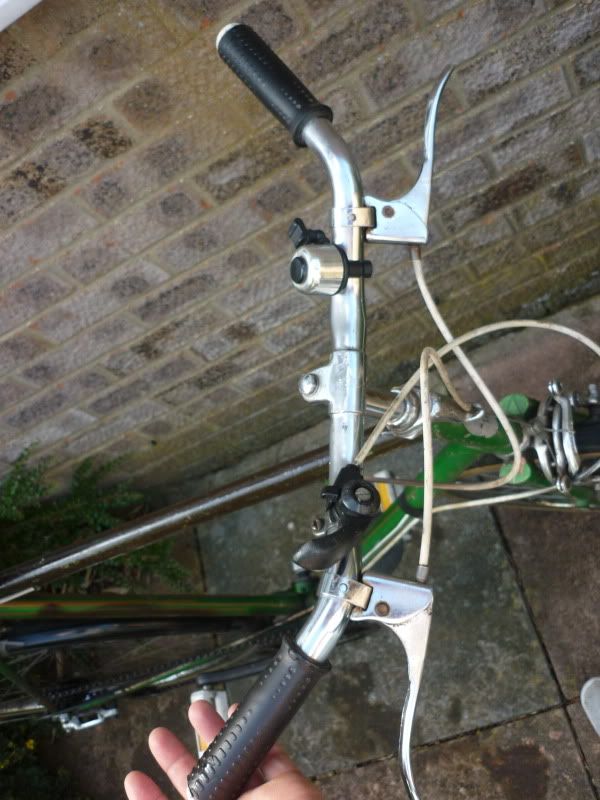 The reason I included so many photos is that I have no idea what it is, and wondered if anyone had an insight. I've looked it over for a frame number, but couldn't find one. It's on 27" wheels, and isn't huge (not gotten around to properly measuring it yet). It looks like it was originally a bright red colour. Fairly sure most of the components on it aren't original - the cables don't follow the frame's cable routing, there is no lever/cabling/derailleur for the crank sprockets, etc.
Plans are -
strip and clean, repaint frame, replacement stem, drop bars, brake levers, drop-tube gear levers, front derailleur, all cables.
Currently undecided on colour, but as it's going to be living in London (and I'd rather not get it nicked), something ratty like matte Nato green with brown leather grip tape/saddle might be on the cards. That said, if the frame turns out to be something interesting I might consider restoring it to original.
Any tips or help whatsoever would be greatly appreciated! I've read up a bit on bikes, and am continuing to do so, but the only practical experiences I've had have been riding mountain bikes as I was growing up
Many thanks,
Adam