Ive put this bike back together today, still needs a few adjustments but it is really nice to see this one complete again.
This was bought for me, second hand for my 13th birthday back in 1976. My dad paid the princely sum of £38.00 for it. The bike has been with me ever since, we've done 1000s of miles together.
The Continental is original except for the brakes (originally Weinmann 730s), rear wheel, saddle, rear mech, drive train, front mech and tyres. Ive fitted this one with a 12-speed set up, using a mega-range rear mech and a 32-tooth rear sprocket. Front chainwheel was purchased by myself back in 1986 and is a 52/42 tooth affair. For many years this was my number one commuting machine - hence the gears. Plymouth is hilly and I regularly carried two heavy panniers...
Frame is a bit small for me now at 21" but the seat is pretty well up as far as it can safely go. When all said and done the bike is a very loved machine being my first Carlton...
Enjoy.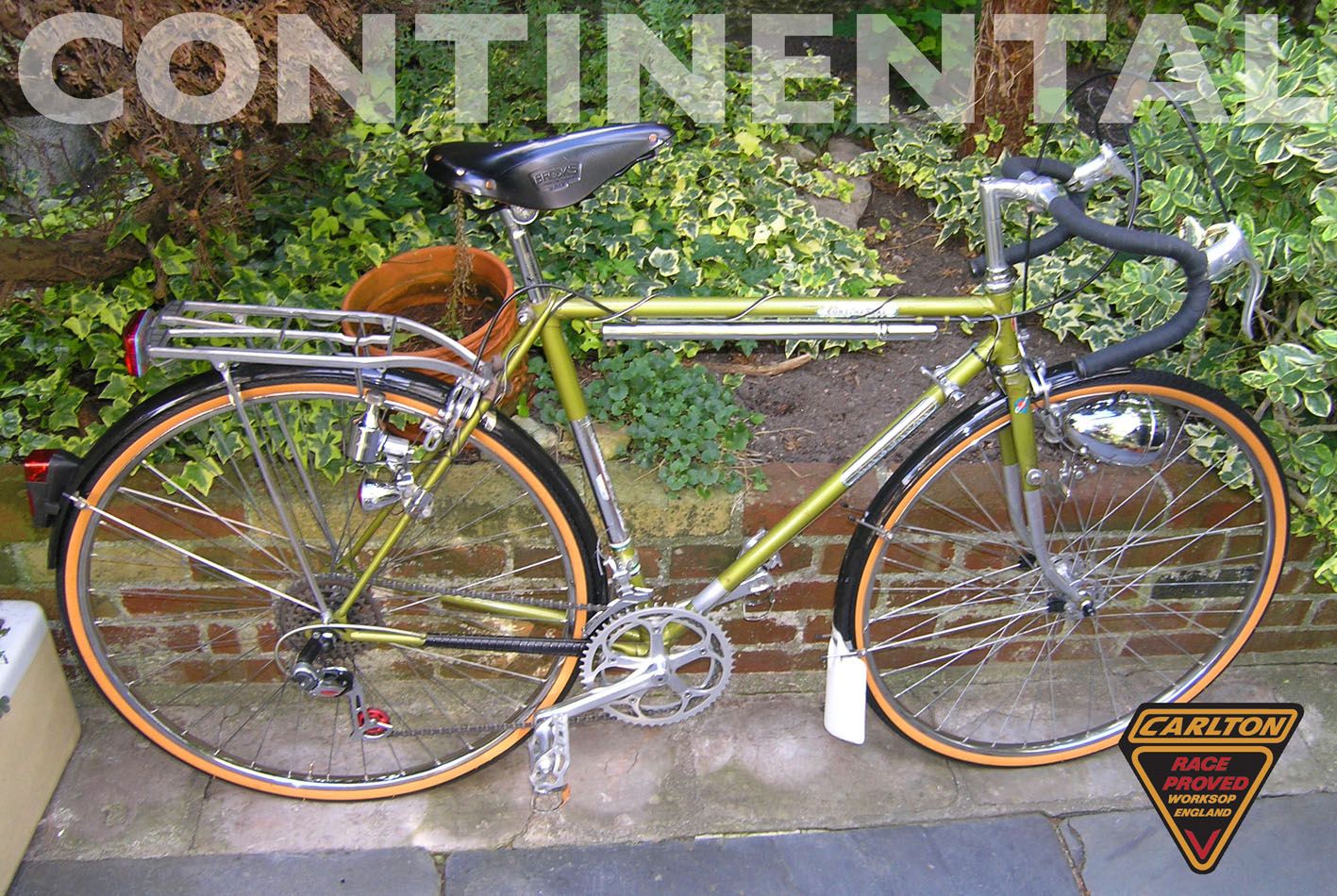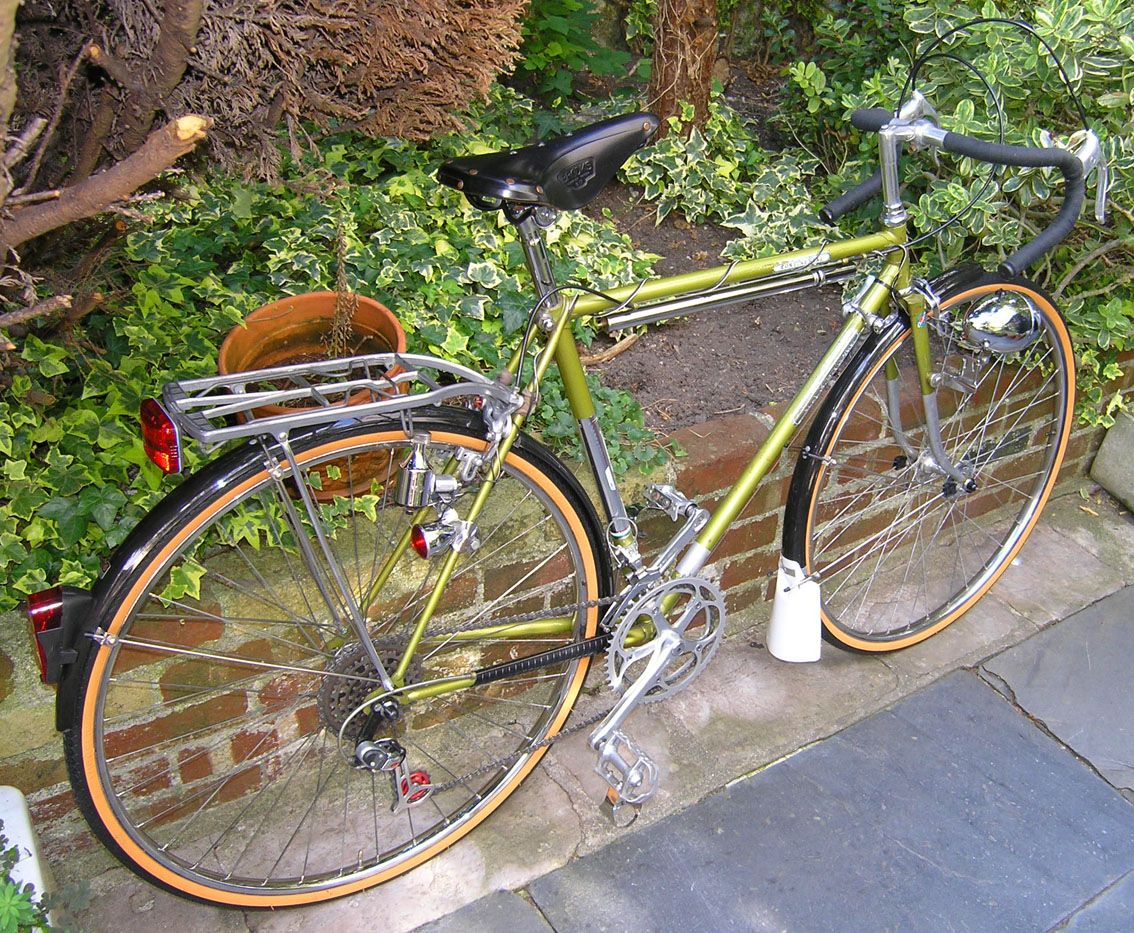 Shimano 600
Big double bulbed Miller lamp...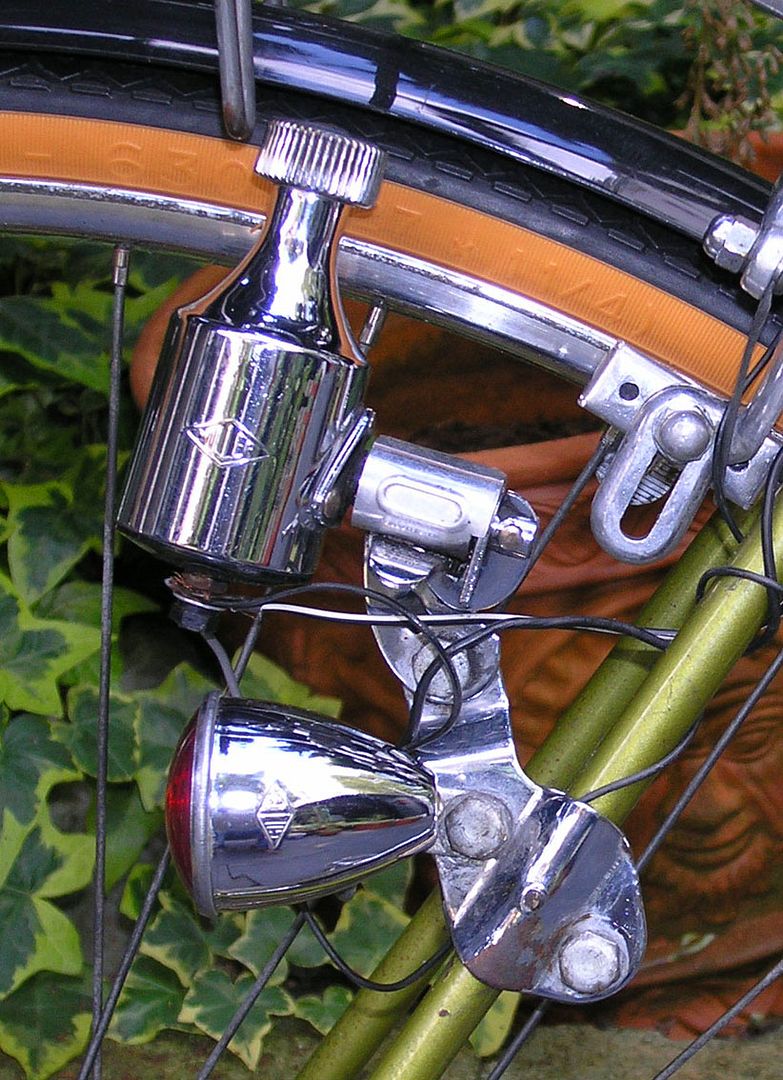 I upgraded the brakes to GB Synchrons - love em.