Hi, i've inherited a JACK TAYLOR TANDEM some 17 years ago from my late father.... he used it for his record attempts LONDON to LANDSEND, 24hr etc etc.
I know it's been modified by the taylor brothers, I think shortening the rear rider section for aerodynamics.
While my father was alive he had it updated with cantilever brakes, mtb shimano deore rear deraillier and re-enamalled in a non-original colour.
i can make out part of a serial number but i've been warned by a few bike shops the only way to uncover the number is use some v.fine wet and dry.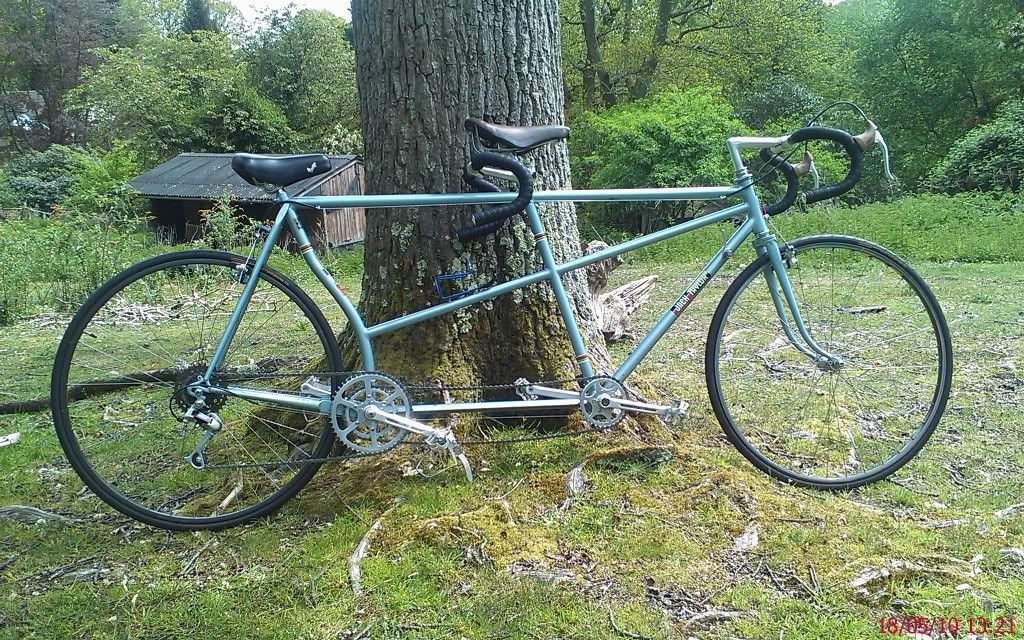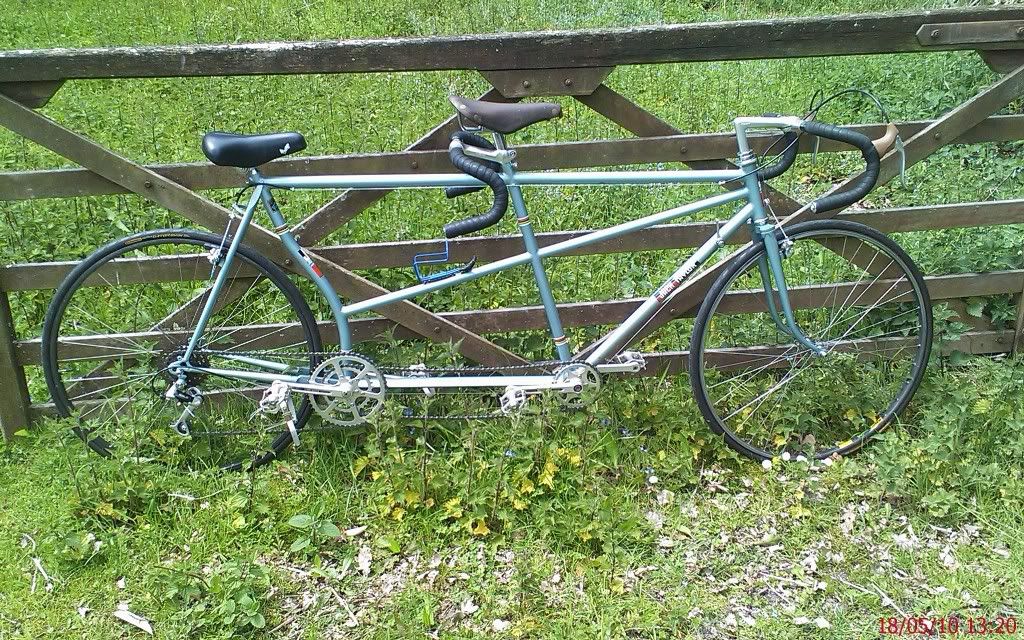 As far as i've found it's based on an OLYMPIC TRACK TANDEM.
Any help on indentification would be helpfull.
cheers
chris