This is my 'Snow Drop', I'm not sure how cool it is, but it sure is cold....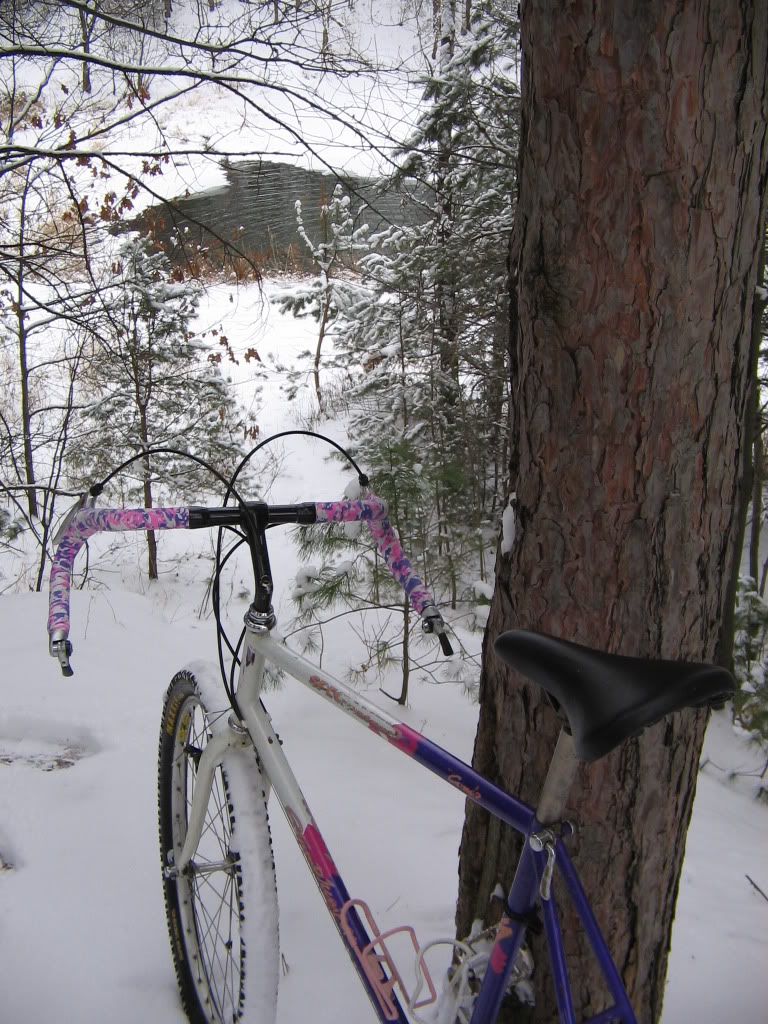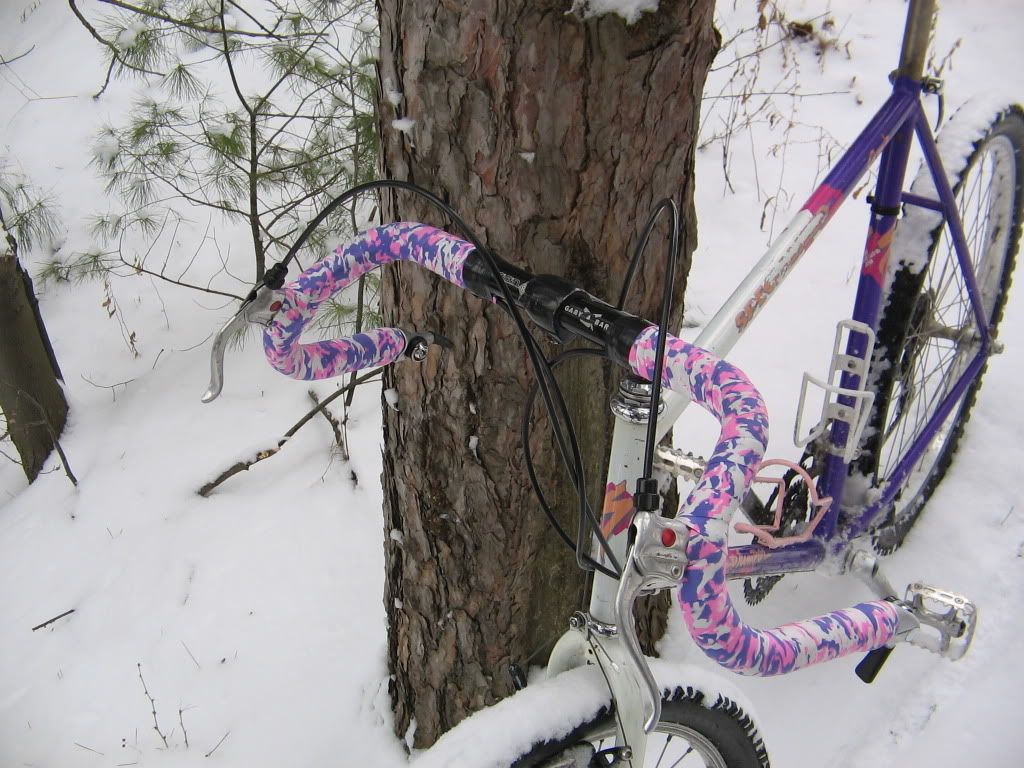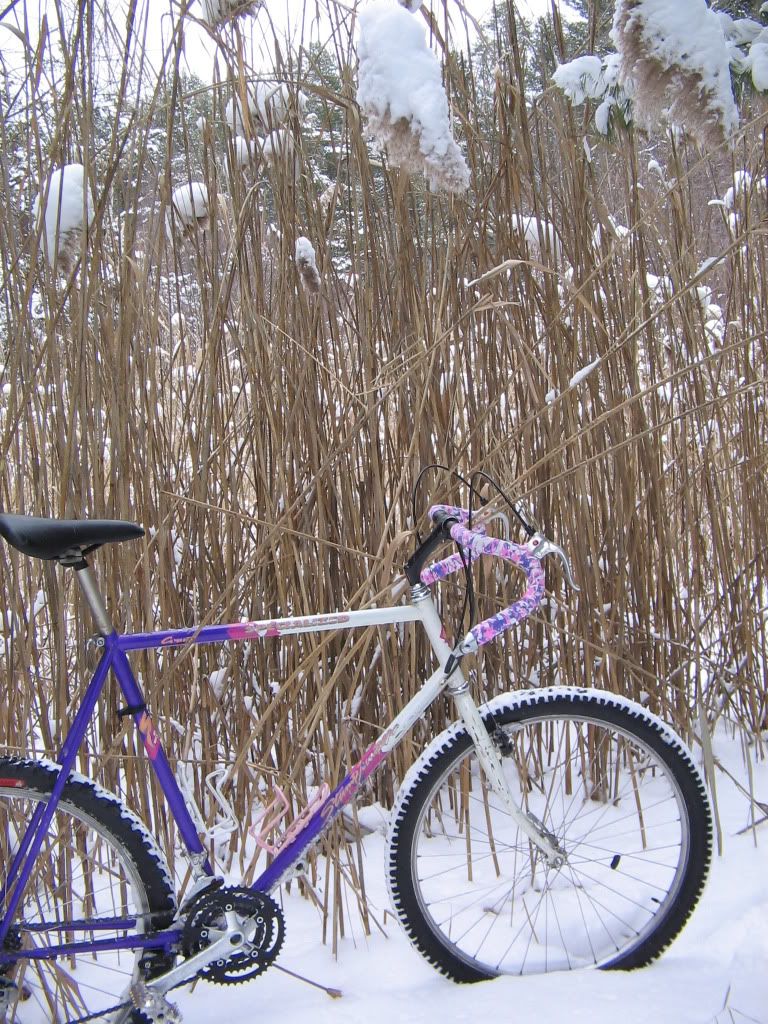 I had pulled the XT parts off this '88 Comp for my Fat, and the frame was just laying around, so I figured I might as well combine my winter build with my drop bar build. Parts are a total mishmash, whatever I had in the bin that was mechanically sound but not too pretty, and it finally gave the pink bottle cage I've had laying around for years a fine home. I was really happy to find some NOS tape that was a perfect match.
Bars are Origin 8 Gary's-I'd go with something different next time, there is nothing wrong with these but for winter the bend is a bit tight when I'm wearing thick gloves. I'm not sold on the barcons either, it's slippery out there and I use a lot of steering angle, putting the shifters close to my knees. A stem with more reach would probably solve this, but i don't want to be out over the front tire too much for traction purposes, so I might try a setback seatpost instead.
I pulled the Weinmann levers from a LBS bin, I like how small they are and they pull the canti's with no issues. I managed to stuff a 2.25 on the back with no rub, and the front is a 2.50 with miles of room. I think I'll go with larger gears in the back, pushing the big tires through snow is more work than I realized and I'm far from being in shape!