Here are some more photos of the mis treated machine. I know its not a Ti or a USA version, but she still looks good with the long stem and top tube!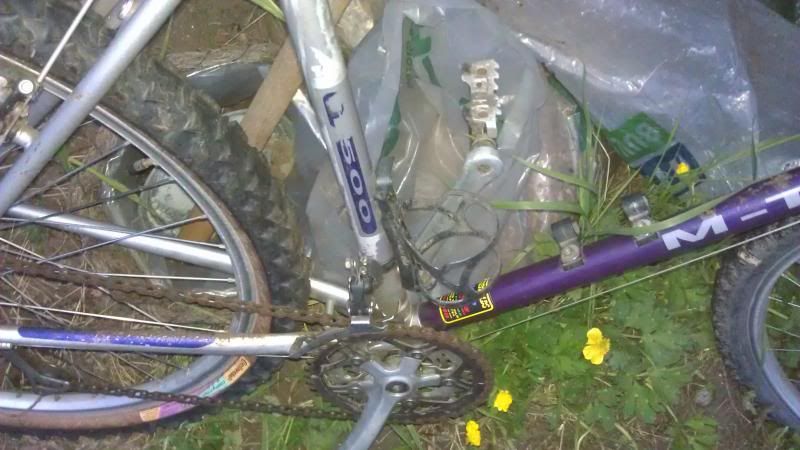 Is this a bonded frame or just standard lug and tube? Its just with it having the M-Trax label I thought I should rescue it!
The front and rear wheels dont match. The rear wheel is a Mavic SUP X517 but the front is an unbranded wide alloy. The Mavic rear has very large rear tyre which barely fits within the chainstays and some slack spokes.
The bike was partially serviced and jazzed up with some silver rattle can spray paint (with overspray on the rear hub, rear tyre, chain stay, seat stay and seat tube.
The brake levers were set up as per a serious rider (pointing at 45 degrees from horizontal)
It has STX cantis, cranks and chainrings. Im guessing the front and rear mech's are the same (no labels on them).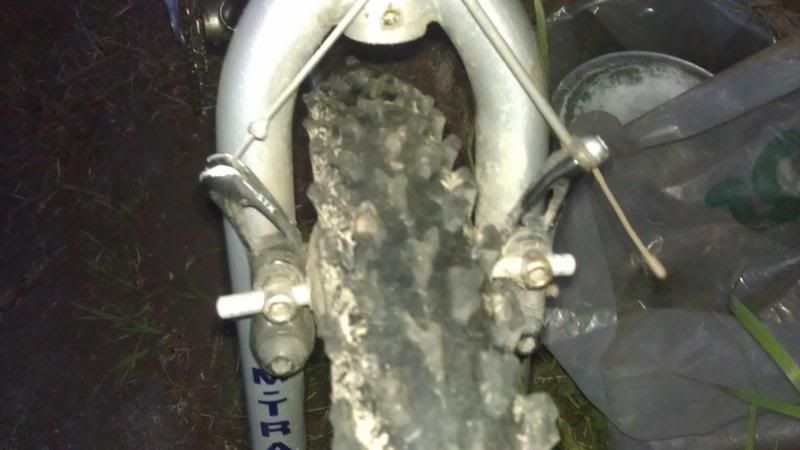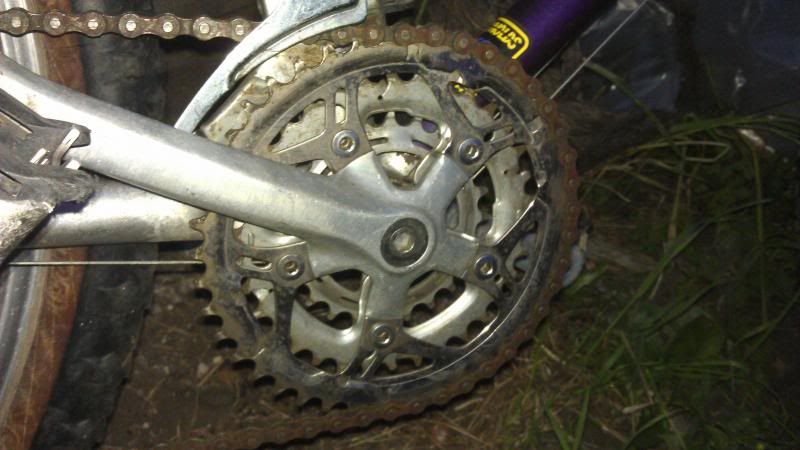 I haven't cleaned the hubs yet to be able to ID them.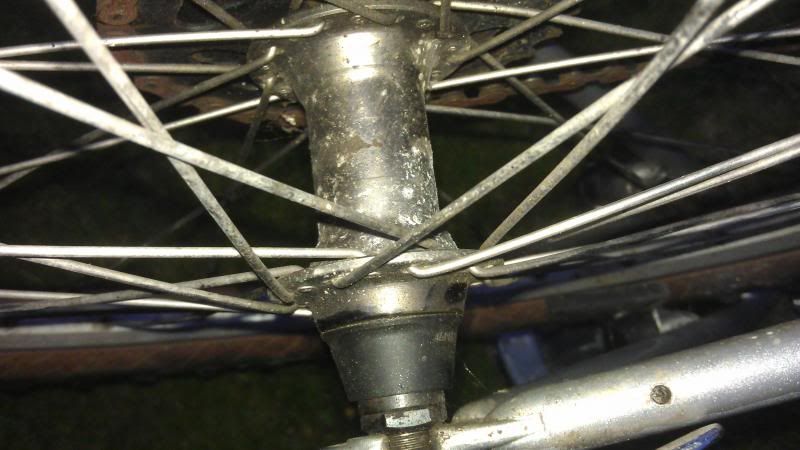 I turned the bike over to photo the frame number and spotted the Specialized label on the underside of the bars - possible upgrade at some point?
On the bars we have Gripshift with Weinman plastic brake levers and original stem.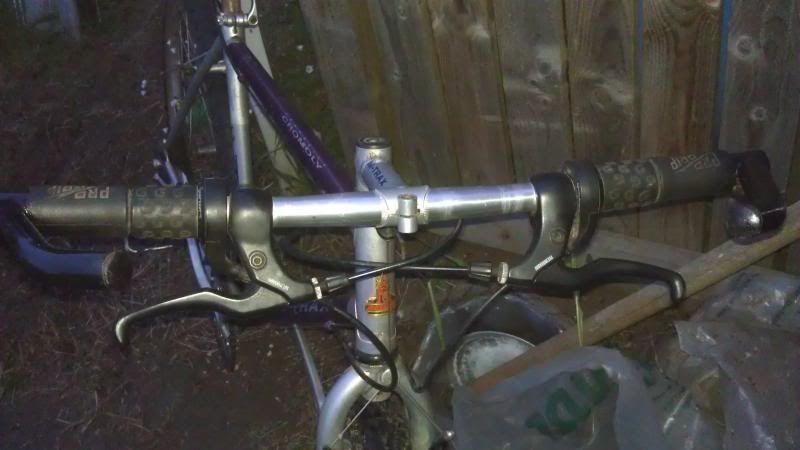 The seat post is a mystery and the sadddle is a Vuleta.
Overall a mish mash but not too bad!
Can anybody ID the hubs and the seat post?
Can anybody ID the year of manufacture?
Also Im looking for inspiration with this bike - any suggestions on paint work etc????....

_________________
1991 Kona Cinder Cone - Suntour XC Comp/Ltd
2000 GT Arrowhead
Raleigh Dynatech Odyessy (Rusty and in bits)
Raleigh M-Trax 1500 Cromoly