zaskar96 wrote:
Hi all
I was wondering if anyone can help me identify this frame?
Thats not its original paint job although it was always black but the top and down tubes were a bare metal finish that blended into the black paint towards the ends...
Im thinking its a 94 Diablo possibly???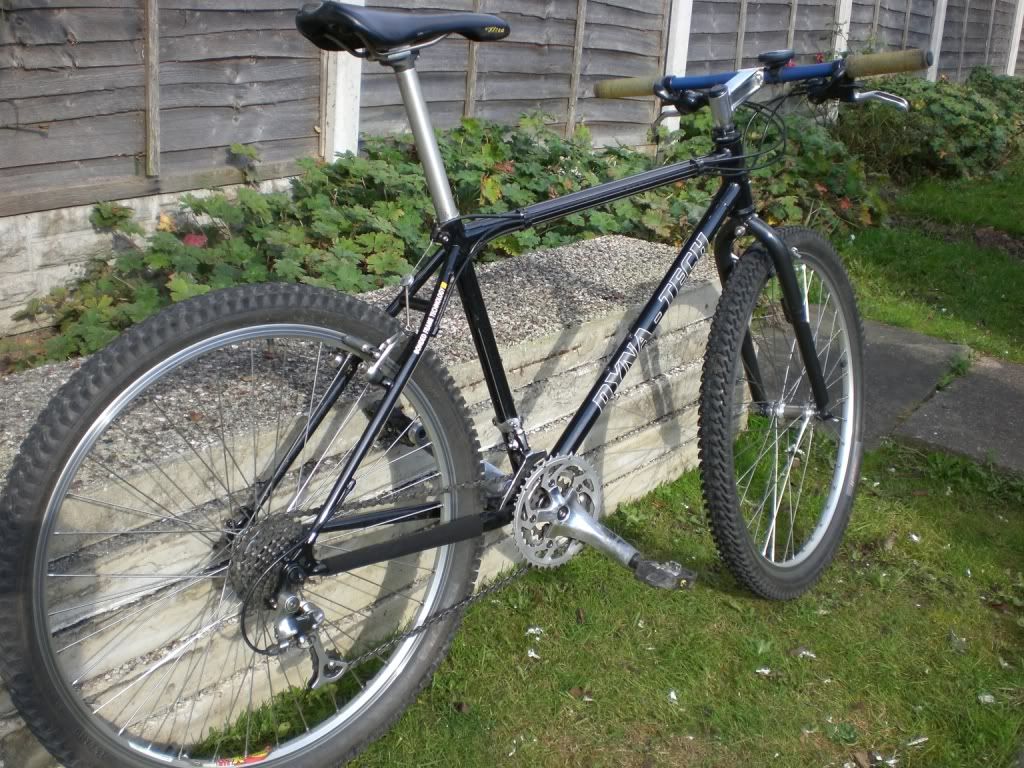 Looks like an MT4 or Ogre if it were silver/black - like mine.
A later one, as the cable runs are at the side of the top tube.
Mine's older, note the different routings.