Hello bikemeister2000,
the Torus of Lamima was a 1994 Torus STX with a complete Shimano STX SE from Raleigh Germany. Including the purple U.G.L.I. fork and purple Dynatech stem, the original Price was 1999.-- DM at each Raleigh dealer in germany. The former owner was changing only the fork and stripped the decals. The frame Number should start with C for the year.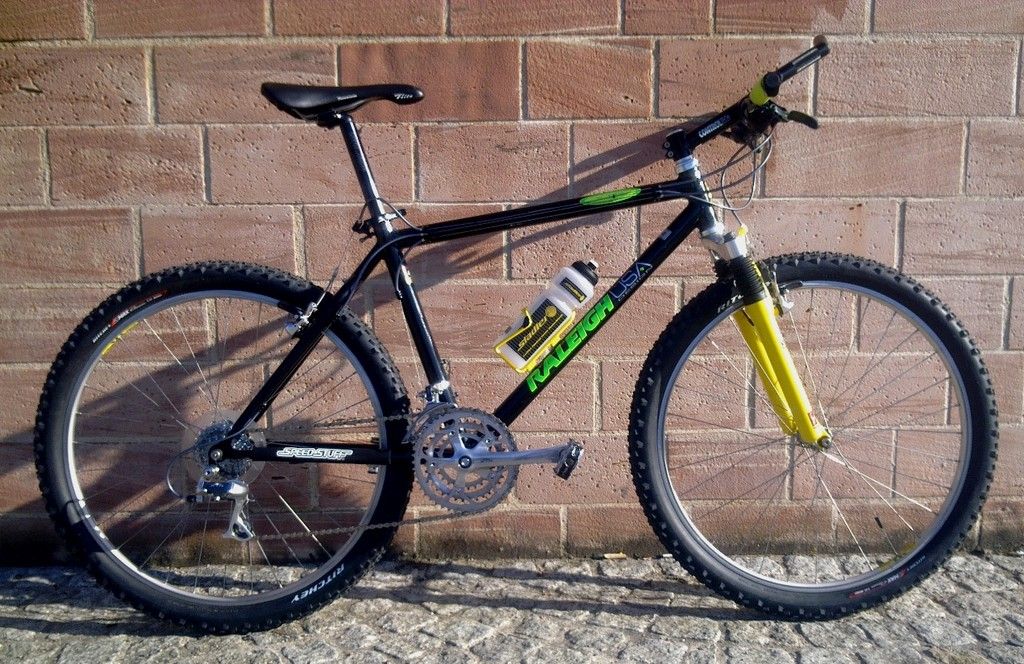 The ZEG ltd. modell was the black Titanium XTR with a green Steel BIG FORK. Without a canti socket the framenumber started with a T (maybe for Tomac series you build in 1992/1993 for Raleigh USA). The frames with the canti socket should have a framenumber with C or D. For this last meaning I'll ask in germany a guy with the nickname PHO. Tomorrow I'll make some pic with my two ZEG modells.
Sincerely Yours
Dynatechrider