Well i picked it up yesterday and it appears tidy enough, the cranks feel free from play, as does the headset, bottom bracket, wheel bearings and all linkages.
Any ideas what year it might be? The bloke who i bought it from thought it may be 1996 or 1997 but wasn't sure.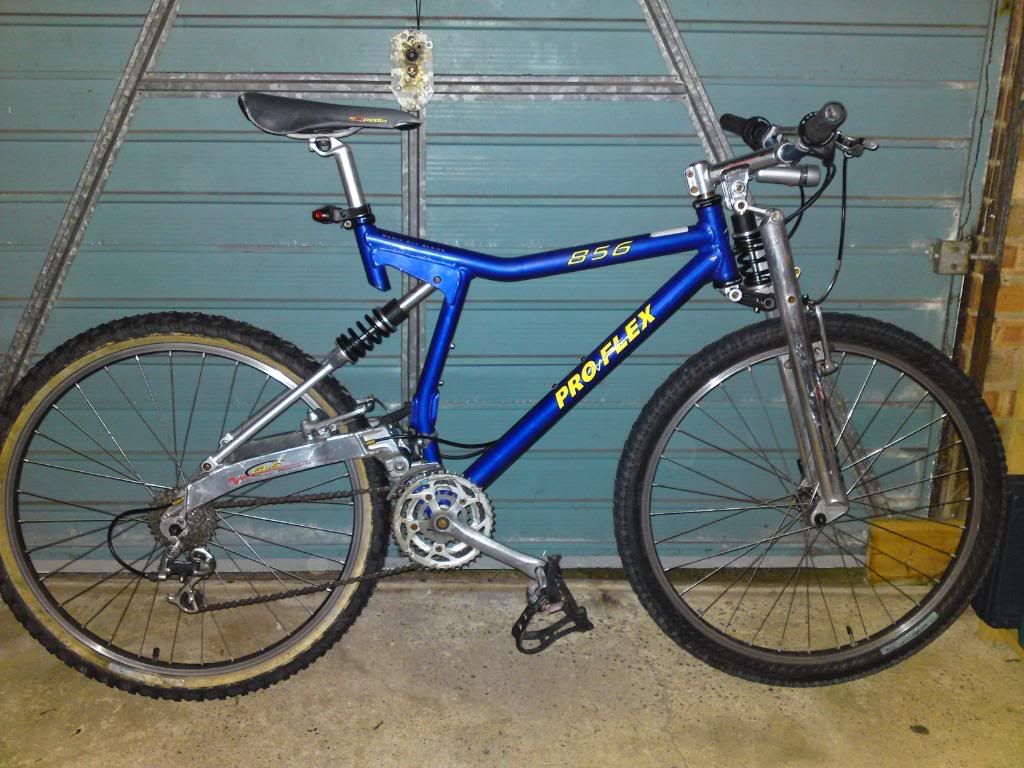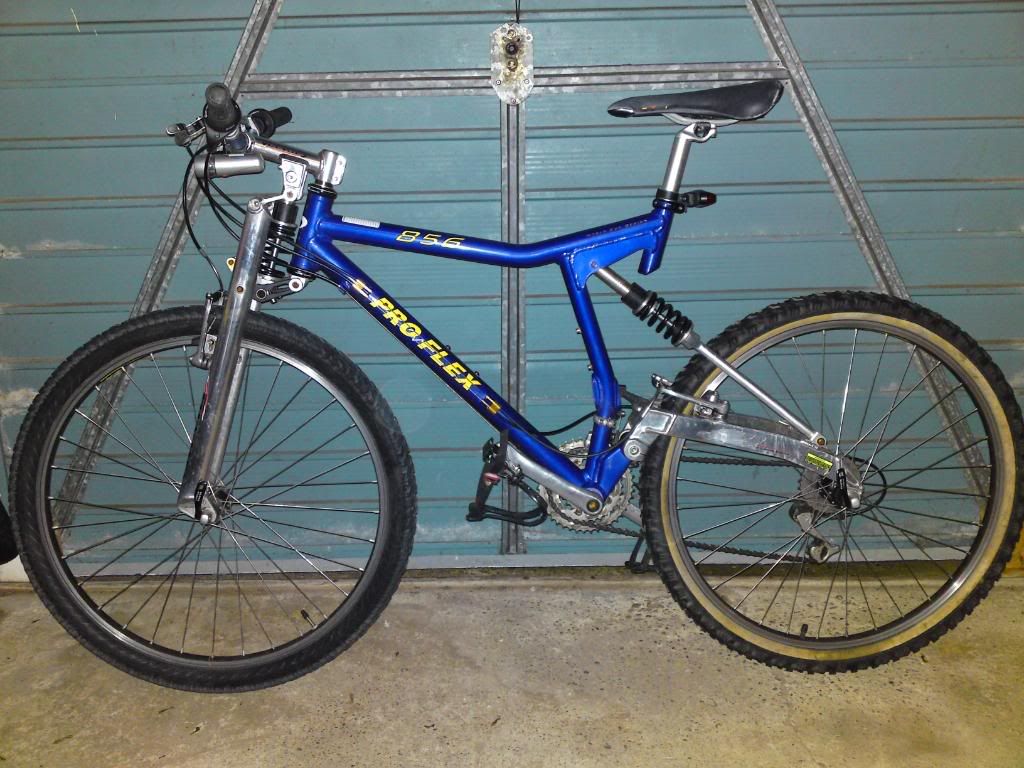 I'll list the stuff that i know it's got, XT f&r mechs, not sure what era though, probably the originals.
Mavic 237 rims on Deore LX hubs.
Shimano V brakes, think they may be Deore, can't see XT or XTR marked anywhere.
RD springs f&r
XT brake levers with 8sp grip shift.
I paid £225 for it, do you guys think that's about right?
Anyway, i've been ordering some bits and bobs for upgrade:
Mavic XC717 black rims,
Black double butted spokes,
Gold anodised spoke nipples,
XTR V brakes,
XT shifters,
M950 XTR rear mech
XTR cables (gear and brake)
ODi Yeti hardcore grips,
IG70 chain
IRC Mythos tyres
Looking for some XT or XTR cranks, rolls saddle and new seatpost. It should look well when it's done.

_________________
1988 - Peugeot laser 15 sis (don't laugh)
1989 - Mongoose IBOC Comp
1990 - Mongoose IBOC Pro
1990 - DiamondBack Ascent EX
2001 - Marin B17
1994 - Specialized Stumpjumper M2