And here is a bunch of Kleins that I've had (and sold) during the years.
1991 Attitude 'Backfire'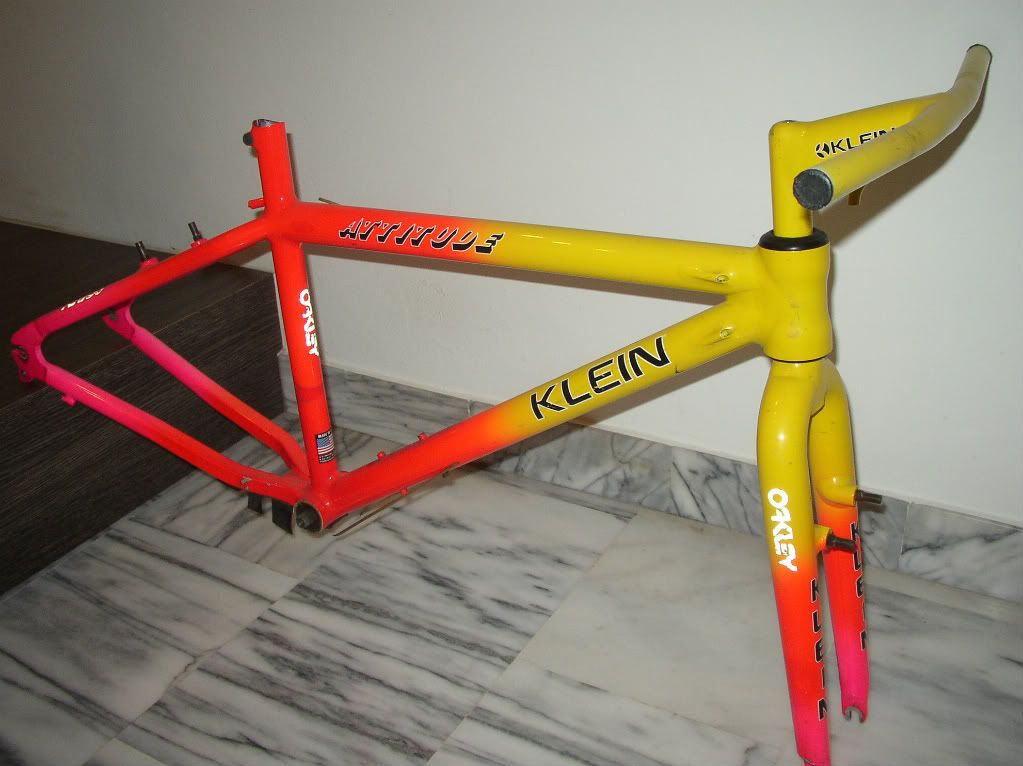 1992 Attitude 'Horizon Linear Fade'
1992 Adroit 'Gloss Black'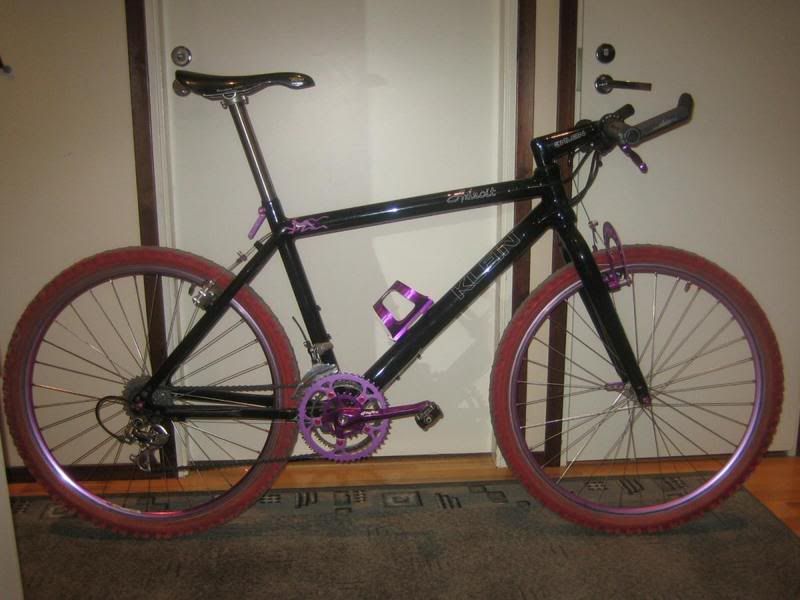 1992 Adroit 'Gator Linear Fade'
This belongs now to Shamus' wife
1993 Adroit 'Rainforest'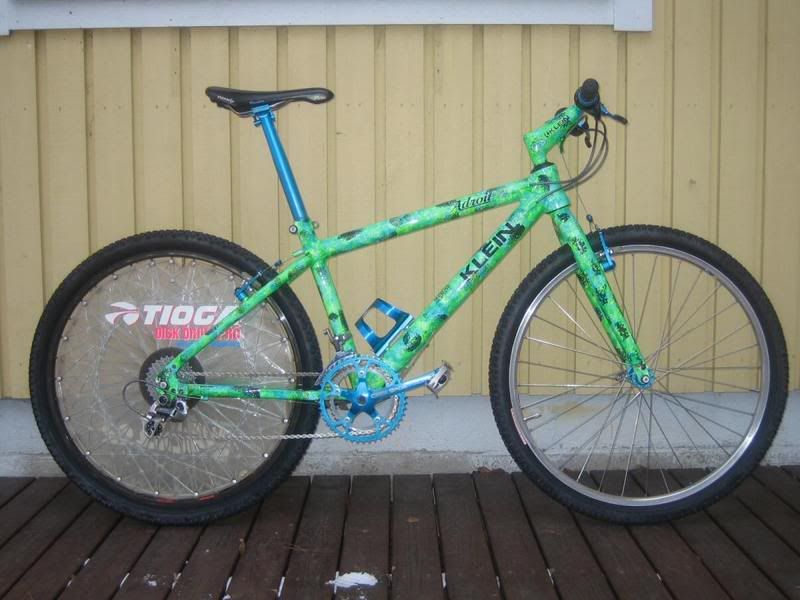 1993 Attitude 'Sea & Sky'
1995 Adept 'Coral Reef'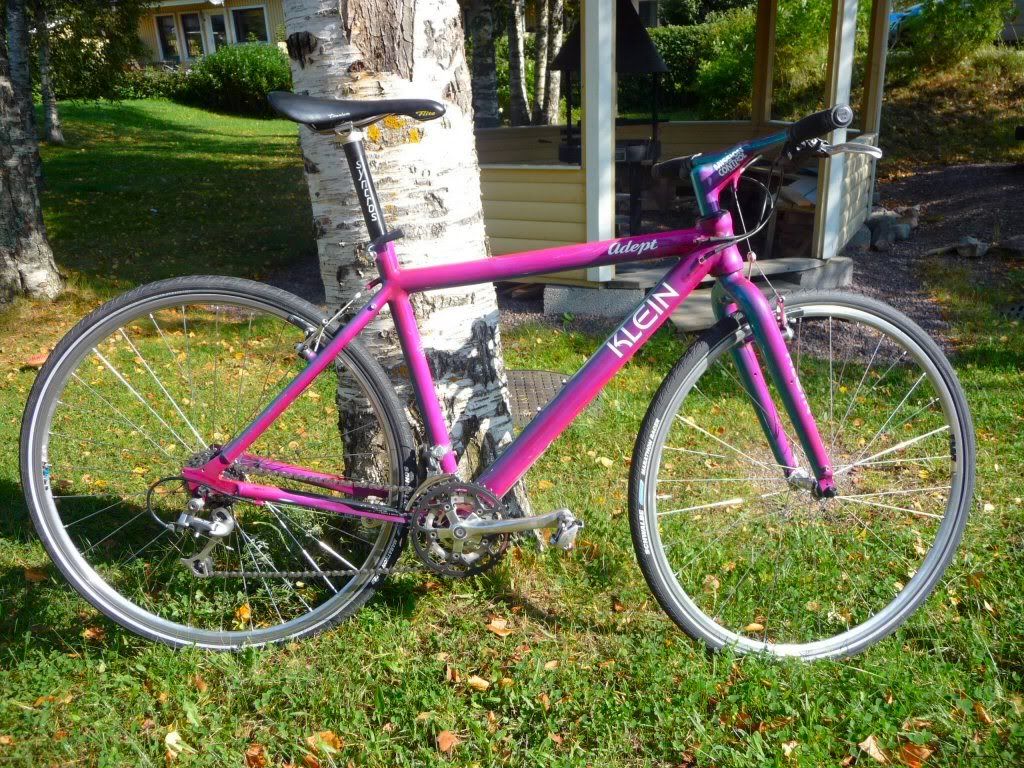 1995 Pulse '20th Anniversary'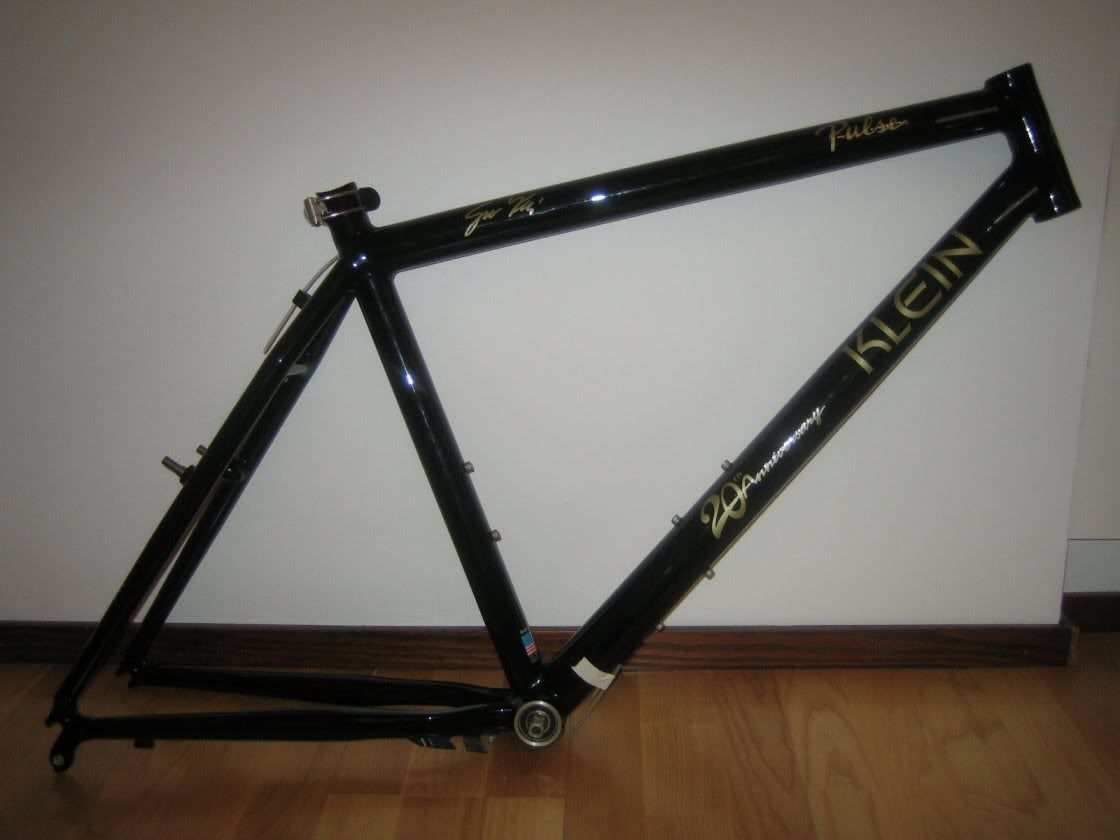 1996 Quantum Pro 'Burgundy-Blue Linear'
1997 Adroit 'Koi'
Pretty cool bikes if I say so myself. Especially the Adept hybrid was something really awesome.