Here are my current ones after heart-breaking sell-off of several bikes from my collection...
1993 Adroit 'Team Storm' Tinker Juarez Team Replica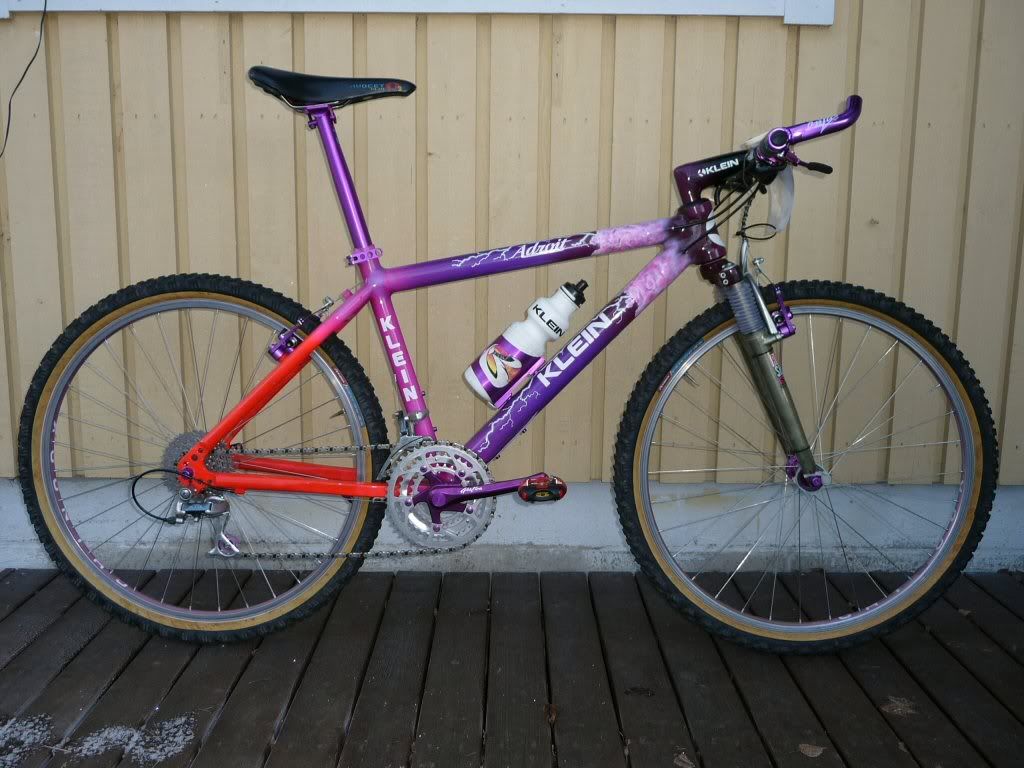 1996 Adroit 'Burgundy-Blue Linear'
Still under construction - this one is a real Adroit with 2" downtube.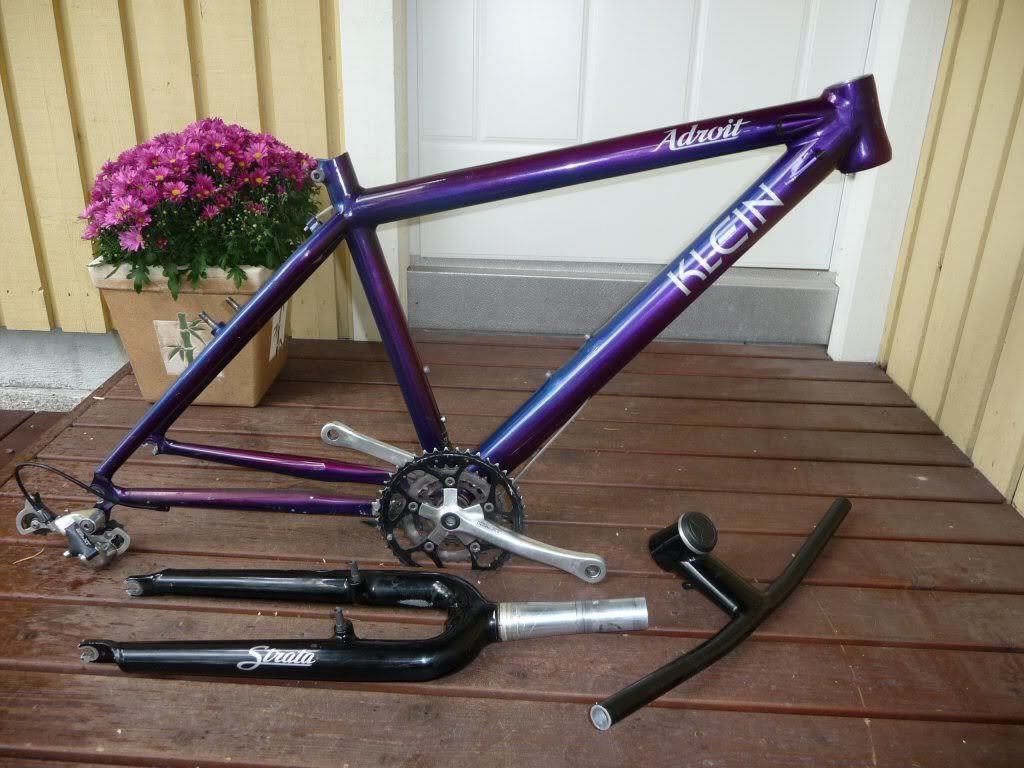 So I thought that if I only can have a few Kleins, why not have the best: MC1 and MC2 Adroits. In a perfect world, the MC2 model would have been with 'Nightstorm' paintjob to go along with the 'Team Storm' but I don't want to be too greedy...