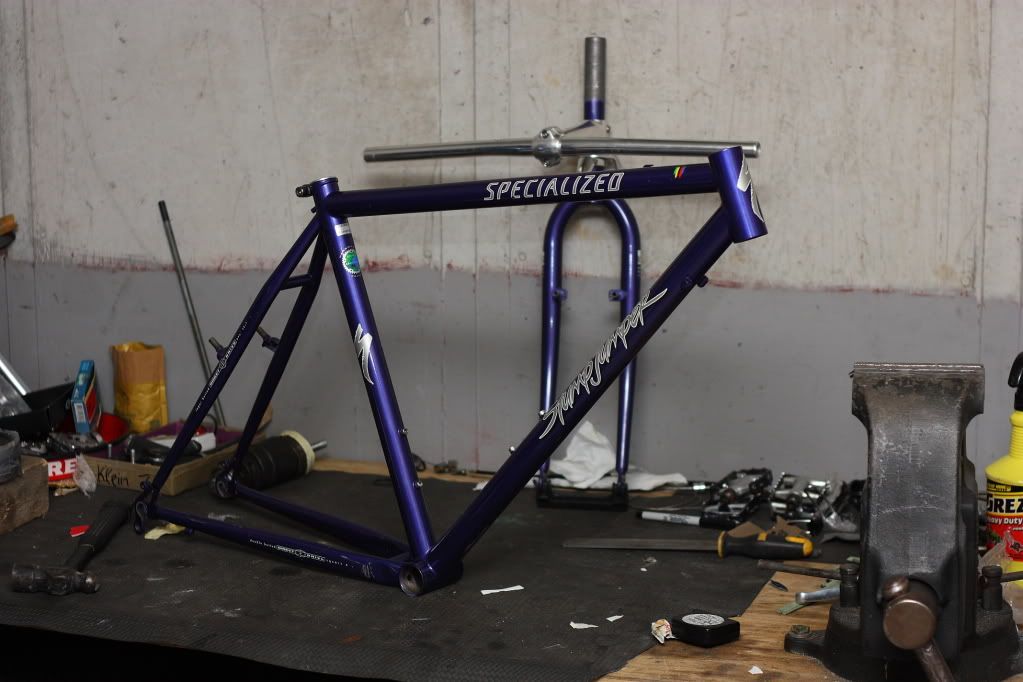 Bought it to use as a ssp/maybe 7spd for commuter BUT it was just too nice and fits me very well, so i'm building it up. Want it done for the spring, I plan to hit the riding hard in 2013. I spent way too much time building this past year.
Plans(atm):
Strongarms w/ 24-36
M737 shortcage rear mech
M737 fm
M732 Thumbies
8spd cassette
STX canti's w/ PC7 levers
Hope Ti/Mavic 231(bought 'em for my Ti, but they're going on this)
Flite Ti-to be recovered
Tires-? Want some grey's but dunno yet...
After this pic, I threw in a Ritchey Logic headset & UN55 BB(cheap and tough).