Hi Max,
Thanks Max!
Actually it is the hub for the screw unit. Sorry, I never realized that could make a difference.
I found what I am looking for on the site
www.campyonly.com
. In the timeline they made several brochures can be found and the Euclid brochure had the ball size specced!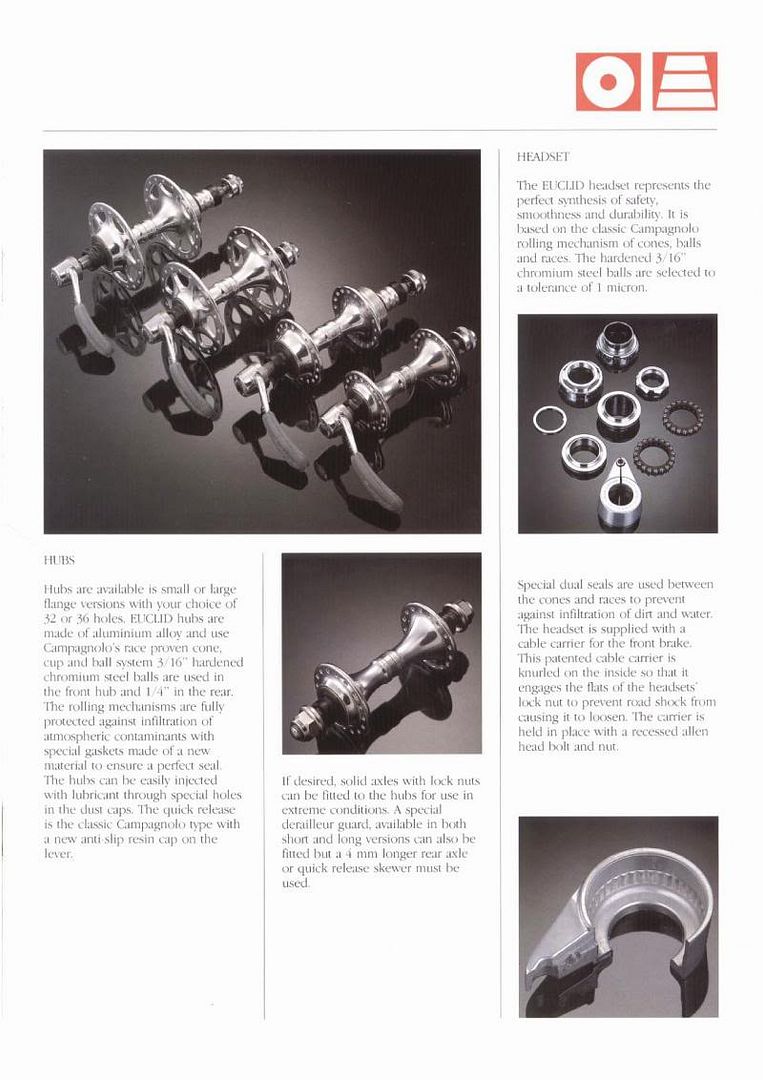 _________________
official OW
2
0
1
0
Concours de Elegance jury member
Enter Elev12K's candy store
For Sale:
☆ Vitus FCK9
☆ Koga Miyata Survivor