I Bought these MONSTERS off a local stall for peanuts, wanted you guys to get a look at them.
Think they could have been made by a finish company called H.Mans.
Brace yourselves for the 80's world of SUSPENDED BAR ENDS.
CLOSE UP
ON BARS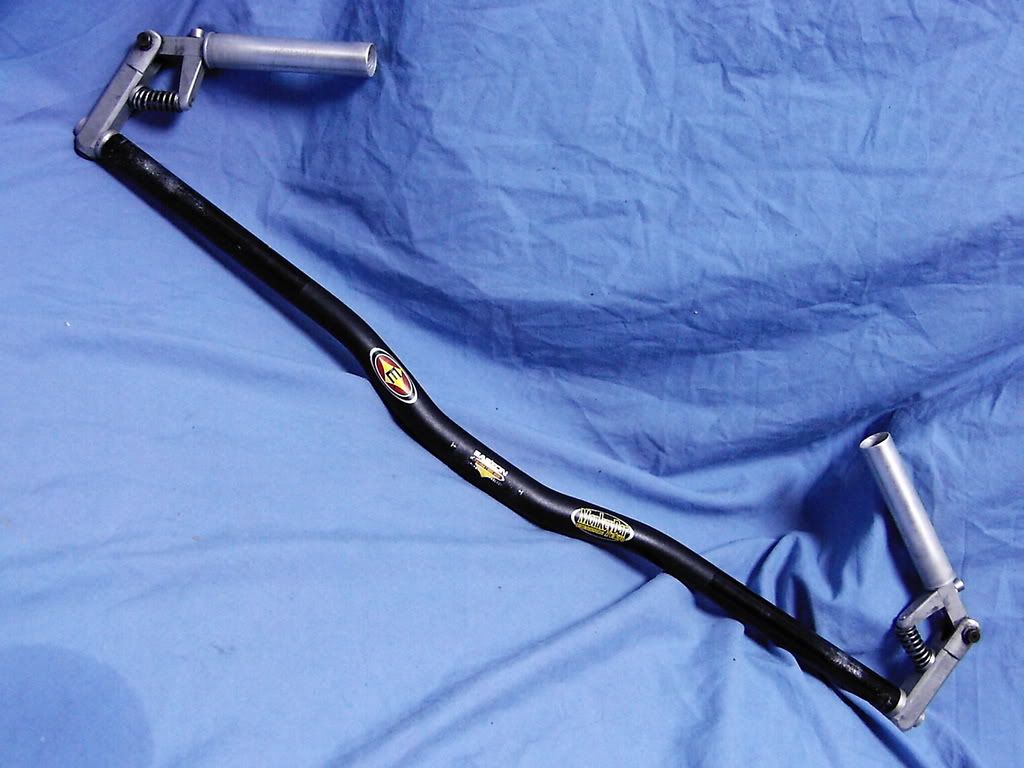 ON BARS2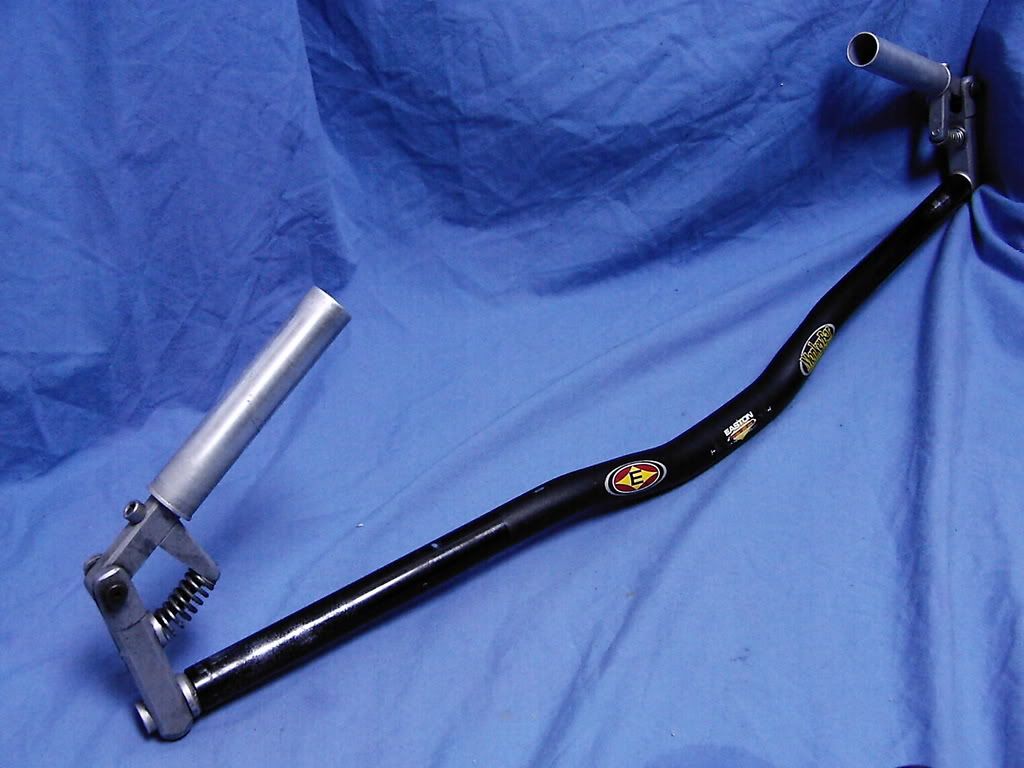 How totally nuts are these?!?!?